Photos copyright their respectful owners.
Williams joins Main Place as broker
DECATUR — Main Place Real Estate, in conjunction with Main Place Properties, is pleased to announce Jill Williams as one of the newest brokers on its team.
Growing up in the West End, Williams has always had an appreciation for original charm. After graduating from MacArthur High School, she earned her bachelor's degree in communications from SIU Edwardsville. Now Williams is ready to showcase what the Decatur market has to offer.
Main Place Real Estate provides full-service brokerage and management services for both commercial and residential real estate. For more information visit www.MainPlace.us.
Unruh named Mueller Museum director
Located at 420 W. Eldorado St. in Decatur, the Hieronymus Mueller Museum explains the story of the Mueller family and the company.
In addition to Unruh's appointment, Assistant Director Lauren Taylor was hired full-time for the museum.
Unruh moved to the Decatur area eight years ago. She has a master's degree in historical administration from Eastern Illinois University and employed as a marketing specialist at the Macon County Conservation District.
Laura Jahr and Mike Deatherage previously served as the museum's directors.
Tiarks rejoins LLCU as loan officer
Tiarks was previously a commercial loan officer for LLCU for over five years and has re-joined the team after briefly holding the position as business lender for Tennessee Valley Federal Credit Union in Chattanooga, Tennessee.
"We are delighted to have Jonan back on the Commercial Lending team at LLCU," states Howard Martin, LLCU chief lending officer and senior VP of Commercial Lending. "Jonan has so many strong relationships with area businesses already and he has a proven track record of helping small businesses achieve success through LLCU financing." 
Tiarks is a graduate of MacMurray College and is also a U.S. Army veteran. Tiarks will work both remotely and out of the Prosperity Place branch in Decatur covering LLCU's 27-county central Illinois service area.
For more information about Land of Lincoln Credit Union go to llcu.org or call 1-844-222-7788.
DMH earns stroke treatment honors
DECATUR – Decatur Memorial Hospital has been recognized with an American Heart Association Gold Plus Get With The Guidelines-Stroke Quality Achievement Award for the hospital's commitment to ensuring stroke patients receive the most appropriate treatment according to research-based guidelines.
Decatur Memorial also received the AHA's Target: Stroke Honor Roll award. To qualify for this recognition, hospitals must meet quality measures developed to reduce the time between a patient's arrival at the hospital and treatment with the clot-buster tissue plasminogen activator, or tPA, the only drug approved by the U.S. Food and Drug Administration to treat ischemic stroke.
"At Decatur Memorial Hospital, we know seconds matter for stroke patients," said Drew Early, president and CEO of the nonprofit hospital. "This award confirms our commitment to providing comprehensive, expert stroke care for all patients as we continue in our mission to improve lives and build stronger communities through better health."
First Mid Insurance named top broker
First Mid Insurance Group was also recognized as part of Health Alliance's individual top 5 selling agencies. In addition, First Mid Insurance agents Matthew Barnes and James Schuett were named in the Top 5 selling agents for Medicare products in Illinois by Health Alliance.
"We are honored to work with many fine agencies who do a great job serving their clients," said Andrew Weintraub, vice president, sales and retention, Health Alliance. "Being ranked no. 1 from among these agencies is not only an achievement, it is a testament to First Mid's strong commitment to servicing their clients."
First Mid Insurance Group CEO Clay Dean said "We have a long-standing relationship with Health Alliance, and they have been a strong Medicare partner for us. This recognition is a demonstration of our team's hard work, collaboration with key partners like Health Alliance, and commitment to our mutual customers. Health Alliance continues to be extremely helpful to our Medicare-eligible bank customers, and we look forward to continuing our partnership."
BUSINESS ACHIEVEMENTS: A look at promotions, new job titles, honors in the Decatur region
First Mid Insurance Group earn Diamond Achiever Award in Illinois
MATTOON — First Mid Insurance Group has been named Illinois' 2020 Diamond Achiever by Frankenmuth Insurance.
The annual award is presented to the highest performing agency based on set criteria including length of appointment, profitability, growth, and policy retention. Each year, the top Frankenmuth agencies receive the Diamond Achiever award in recognition of their outstanding accomplishment.
"We truly value our partnership with First Mid Insurance Group and are pleased to present their management team and staff with our Diamond Achiever award," said Frankenmuth Insurance President and COO Fred Edmond. "This recognition exemplifies their commitment to providing quality, professional insurance products and services to our mutual clients."
The results achieved by the team at First Mid Insurance Group helped the agency become one of the most successful among Frankenmuth Insurance's more than 700 independent agencies.
"This award is a testament to our team's hard work, collaboration with our key partners like Frankenmuth Insurance, and dedication to our mutual customers," said First Mid Insurance Group CEO Clay Dean. "We look forward to continuing our partnership with Frankenmuth Insurance and thank them for this recognition."
First Mid Insurance Group has been licensed with Frankenmuth Insurance since 2016 and is recognized as one of the carrier's Partner independent insurance agencies.
First Mid Insurance Group has been committed to helping customers with risk management solutions for over 100 years and is the largest community bankowned insurance broker in Illinois with offices based in six communities. For more information, visit www.firstmidinsurance.com.
An inside look at some new hires, new promotions, and overall exceptional employees in the Decatur area.
Keith W. Casteel to lead State Bar Association's Agricultural Law Section Council.
DECATUR — Keith W. Casteel of Decatur has been named chair of the Illinois State Bar Association's Agricultural Law Section Council.
The mission of the ISBA Agricultural Law Section Council includes: (1) monitoring developments in the various legal fields that are applicable to farming and agribusiness; and (2) improving the knowledge and professional abilities of lawyers through continuing legal educational programs and publications.
Casteel is an attorney with Samuels, Miller, Schroeder, Jackson & Sly, LLP in Decatur.
Christopher W. Byron of Edwardsville is the council's vice chair and James R. Myers of Vandalia is its secretary.
The Illinois State Bar Association is a not-for-profit voluntary-membership association, composed of more than 28,000 lawyer members.
45 photos of the SummerStart boat races in Decatur
2.5 litre stock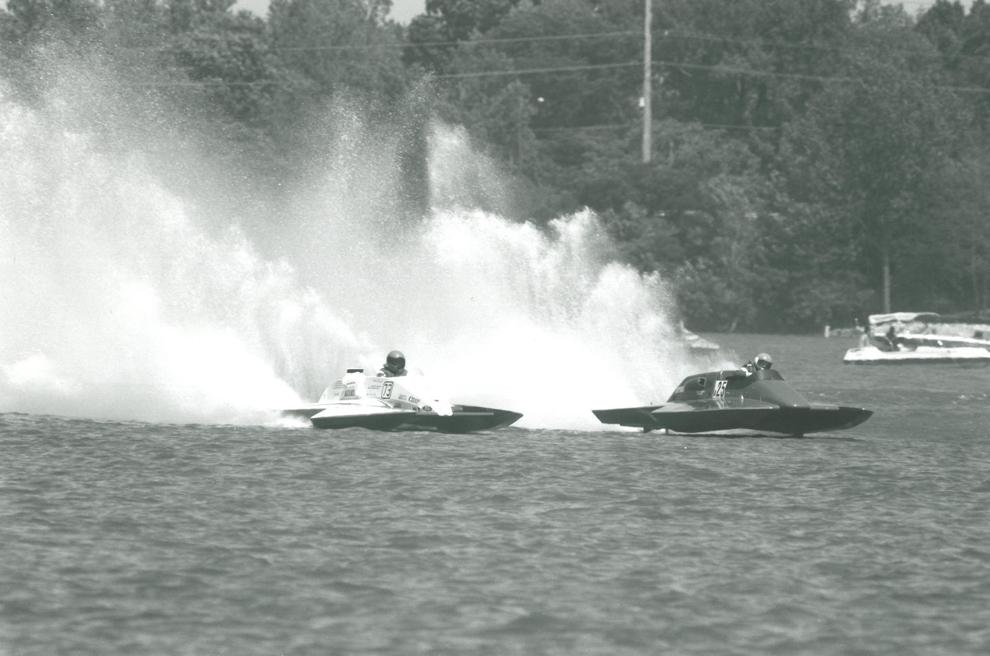 5 Litre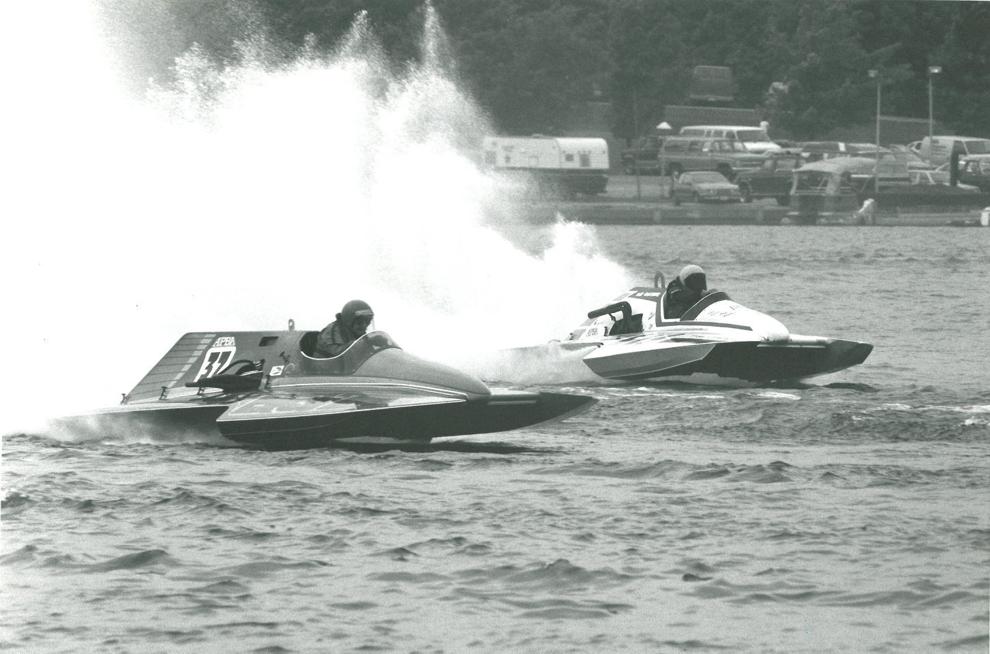 A Dream Come True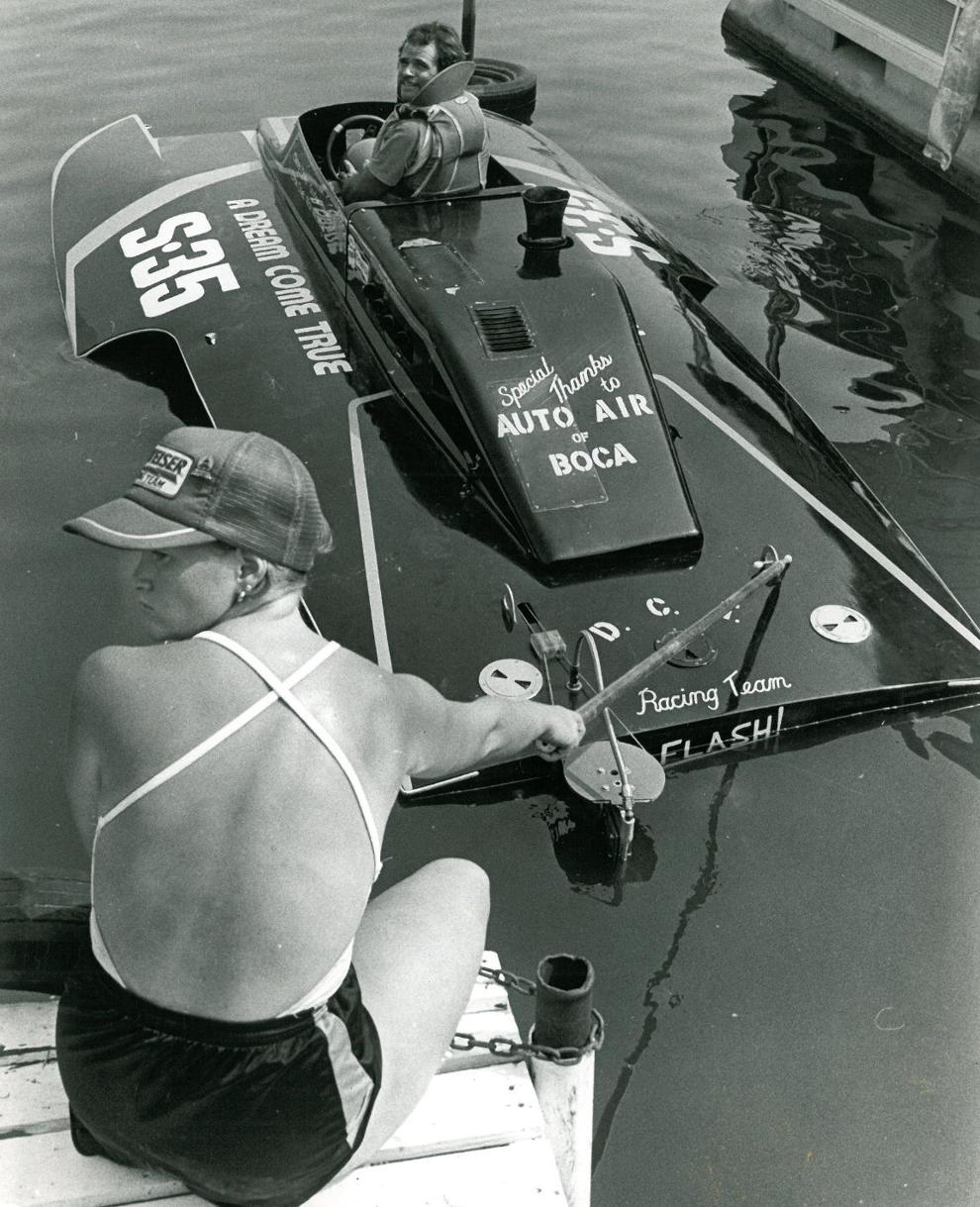 American Power Boat Assn.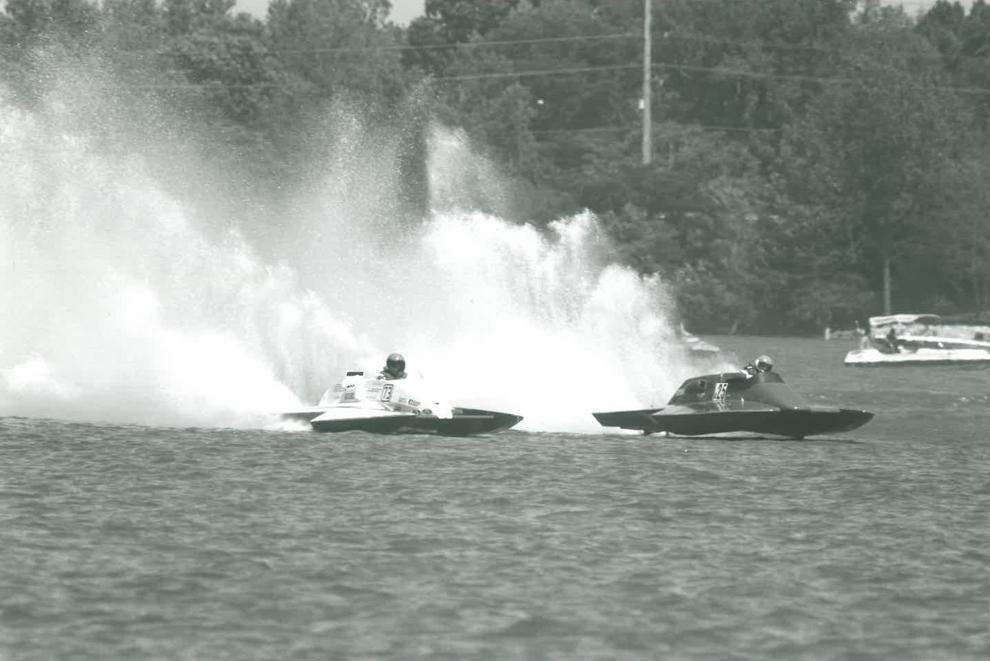 Bluewater Special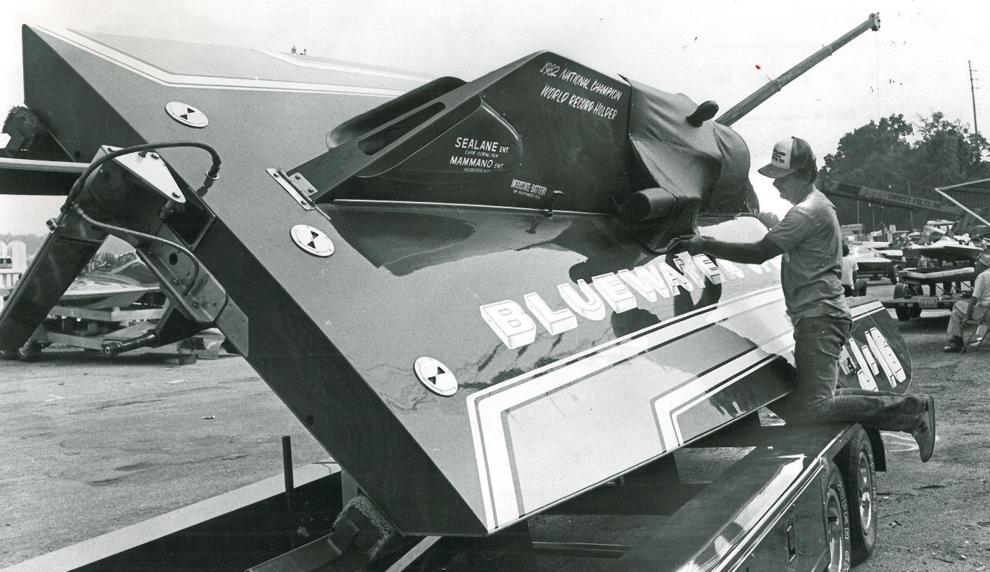 Boat races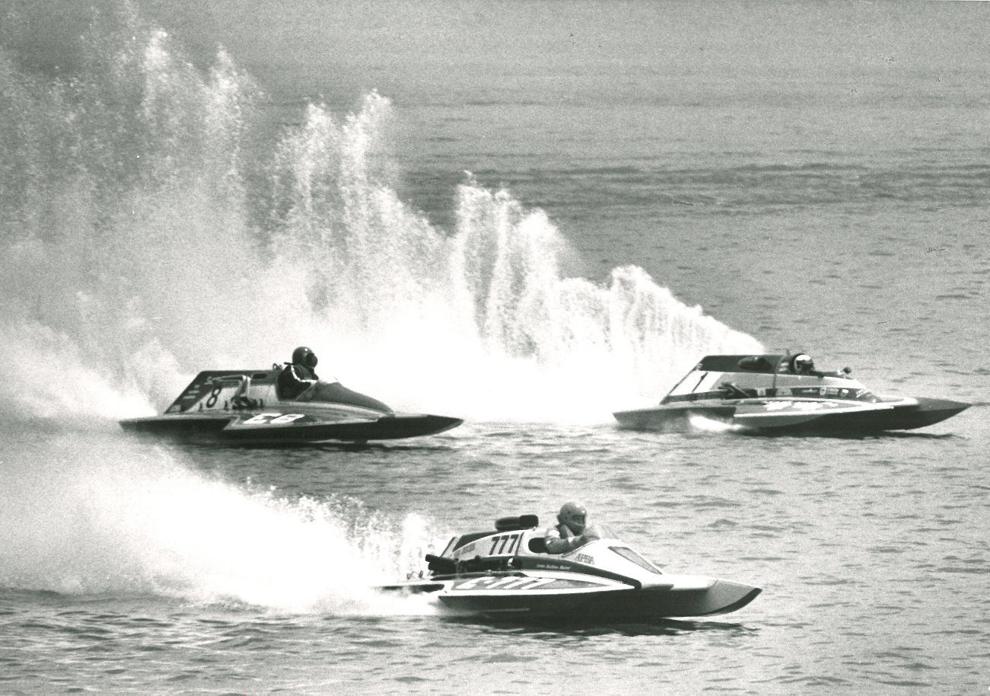 Boat racing course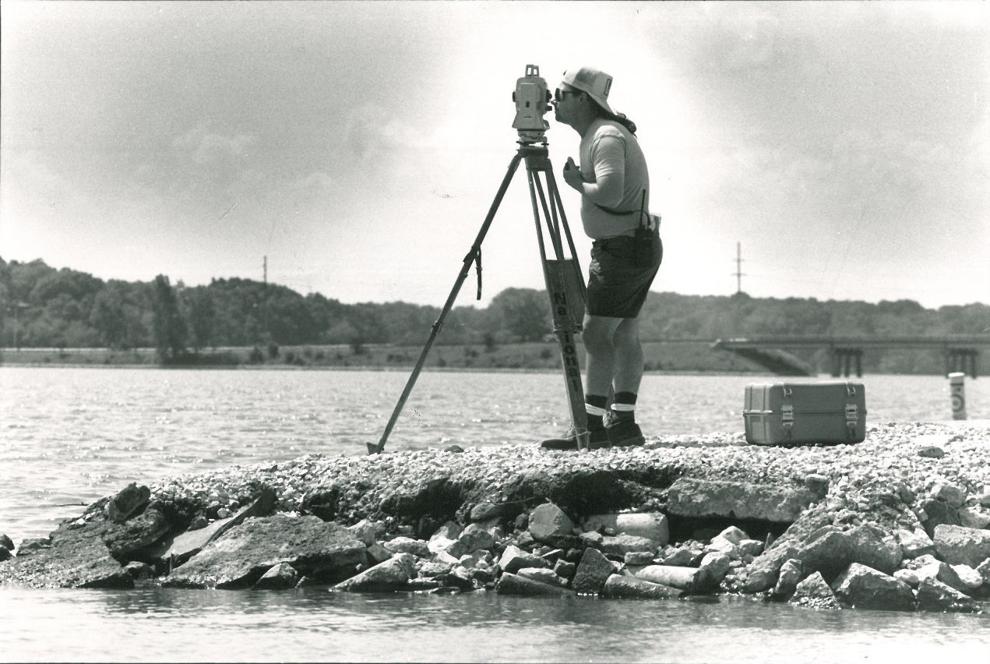 Bottoms up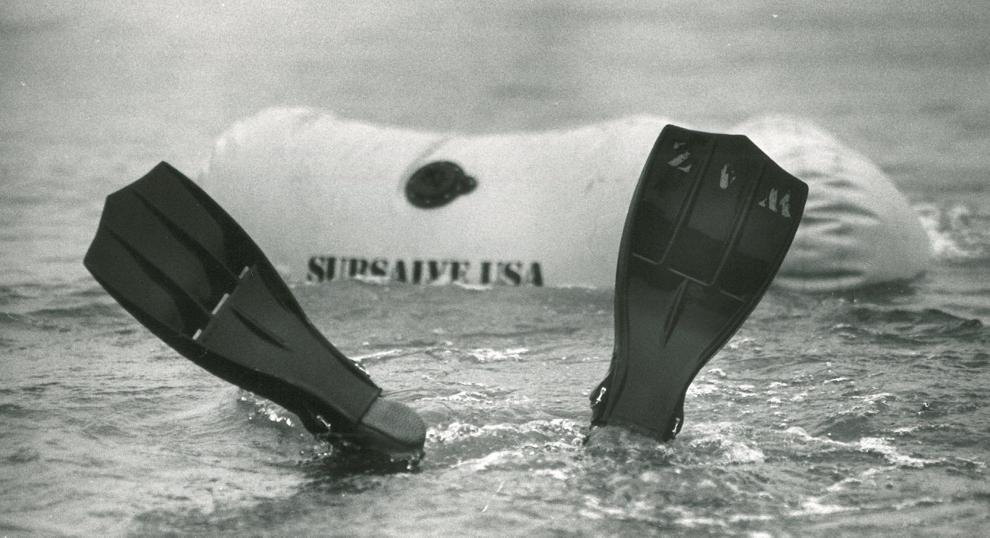 Busting away

Call for help

Chilling winds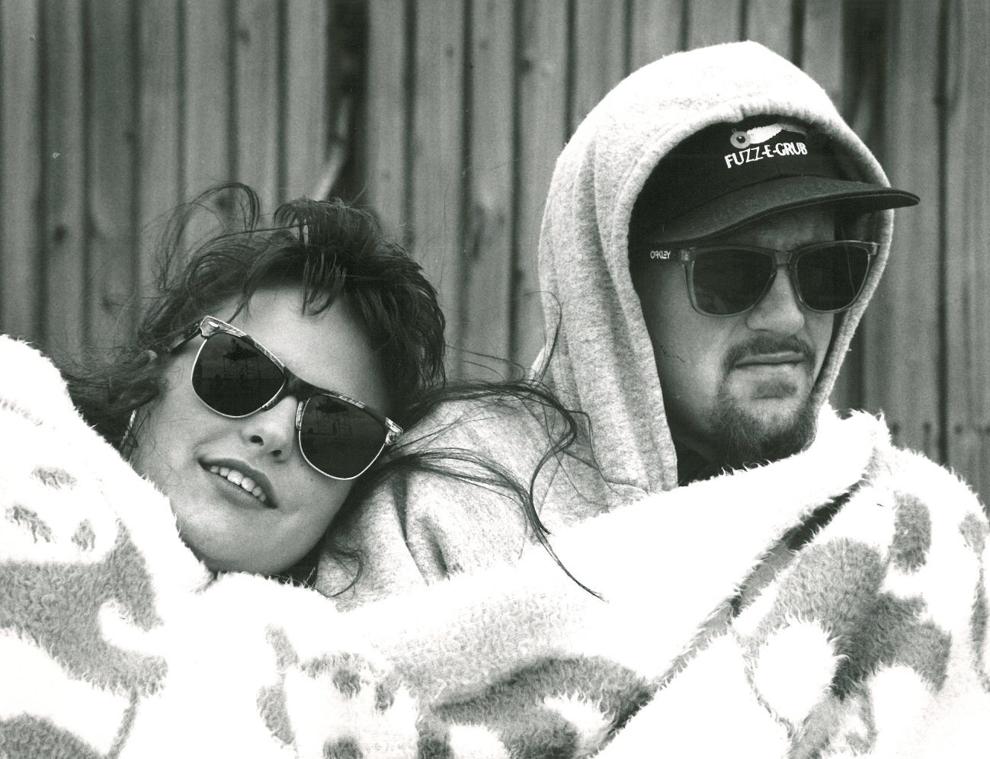 Crow's Nest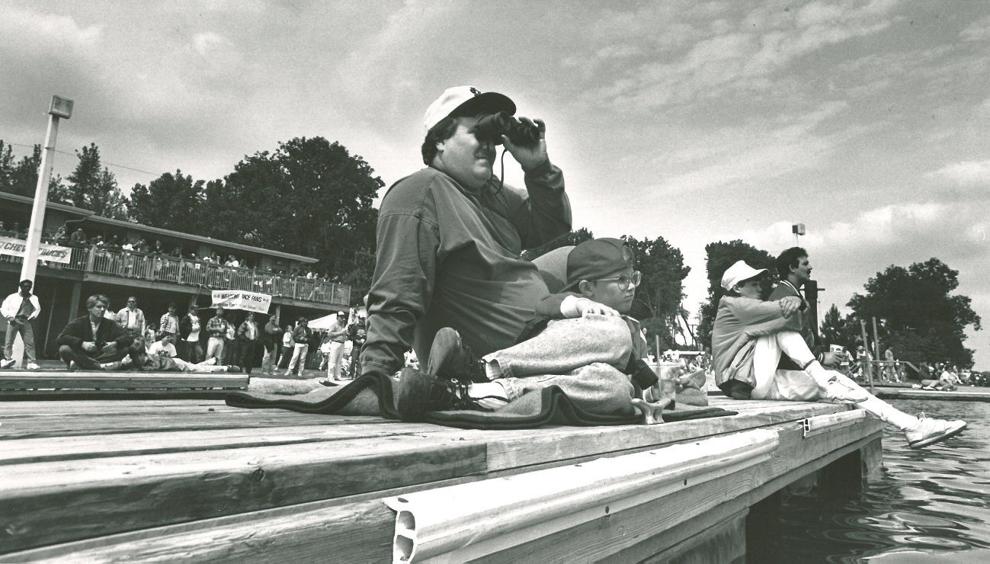 Decatur's entries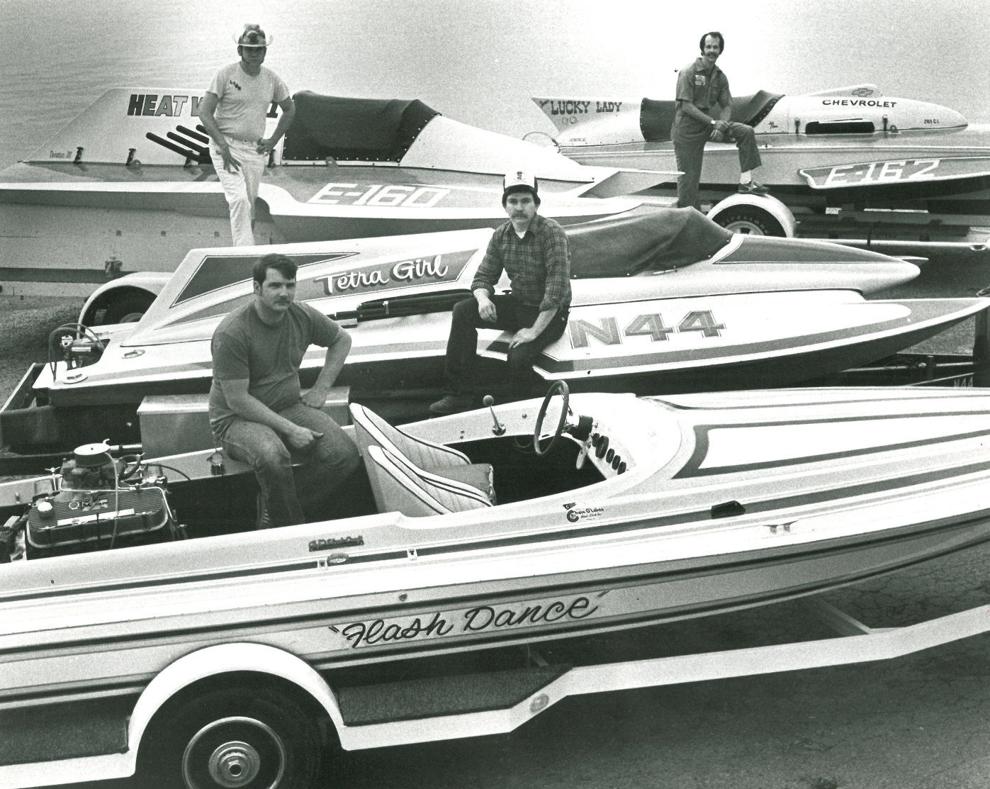 Dockers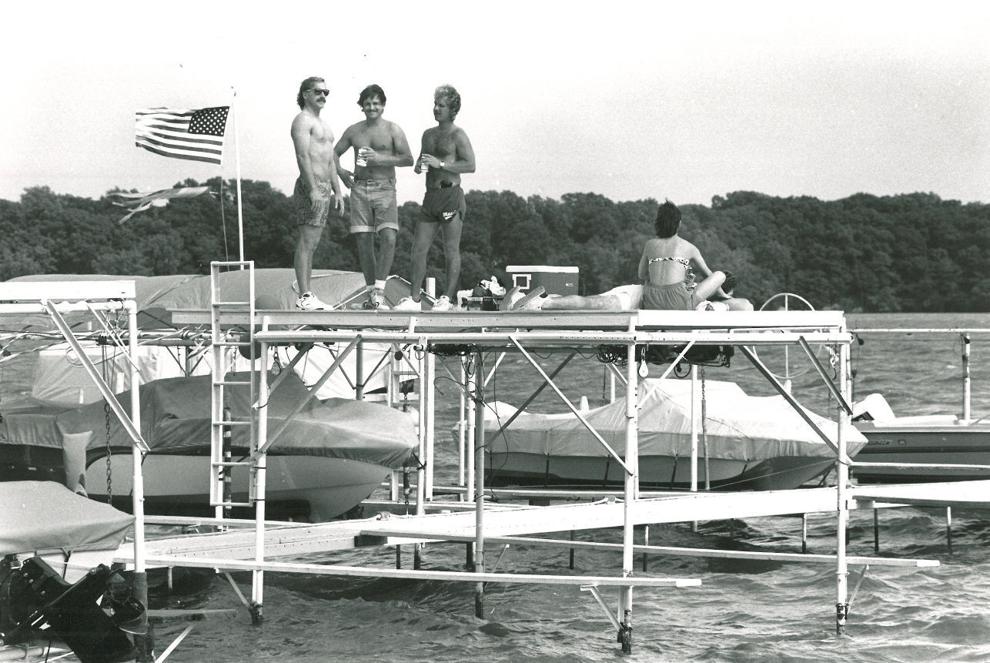 Don't look now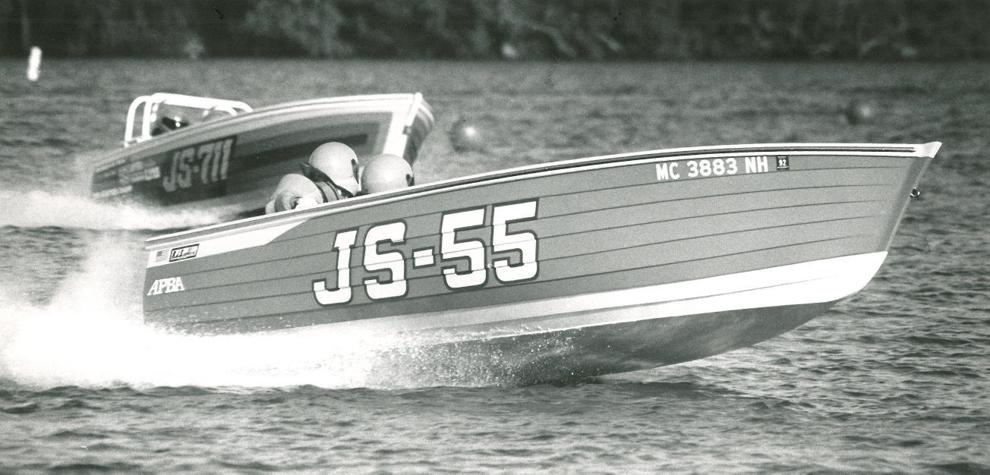 Explosive force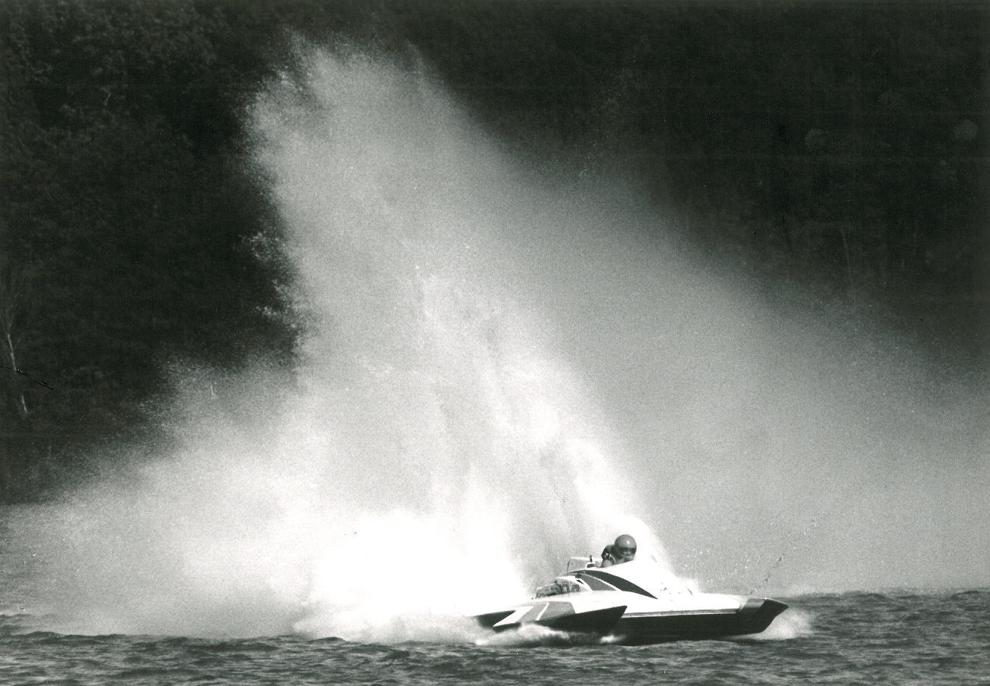 Final adjustments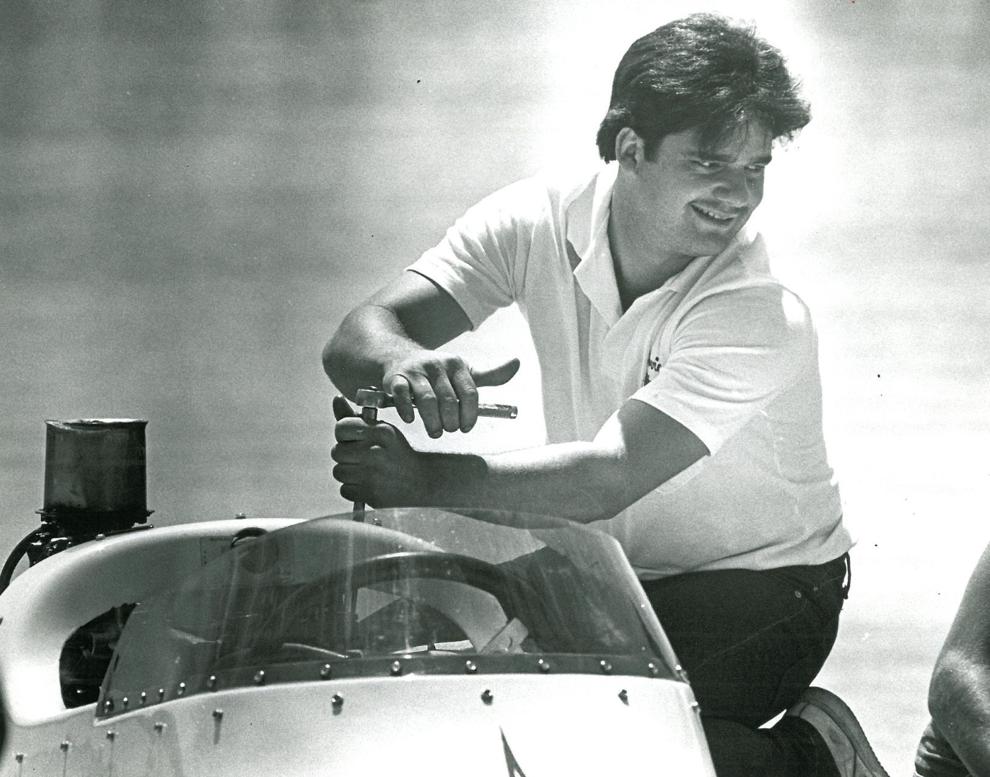 First arrivals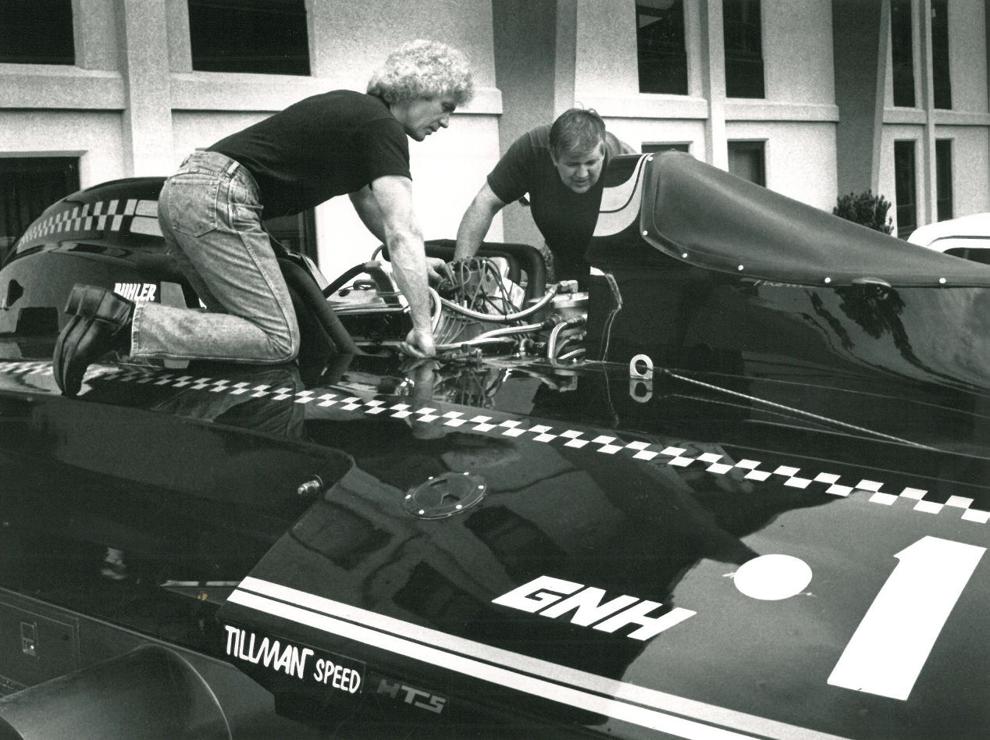 Grand National Hydro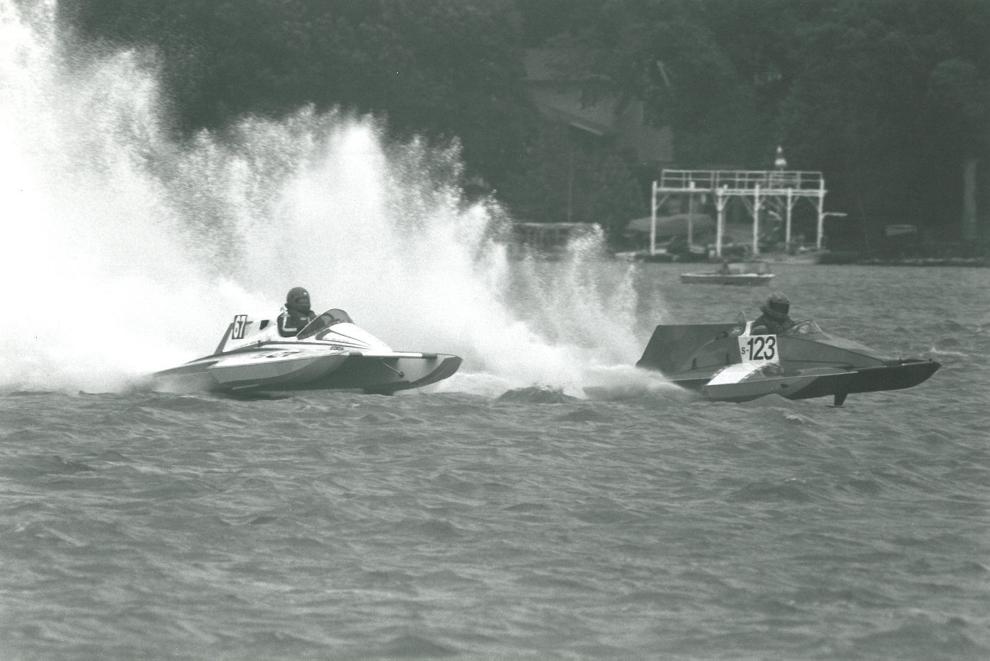 Grand Prix hydroplanes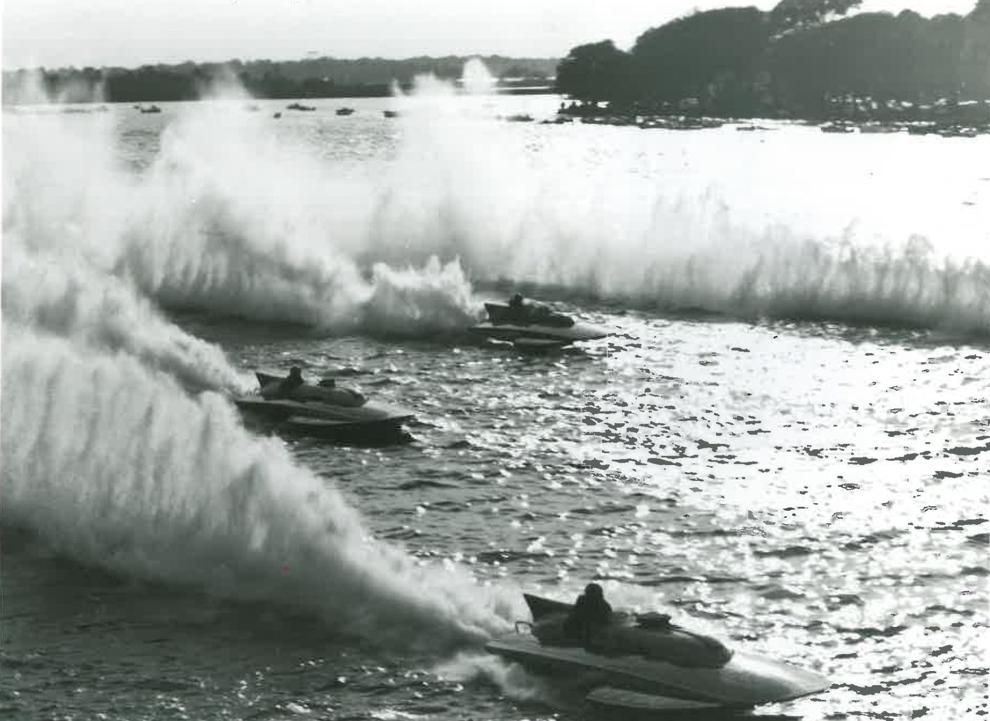 Hire Voltage

Hug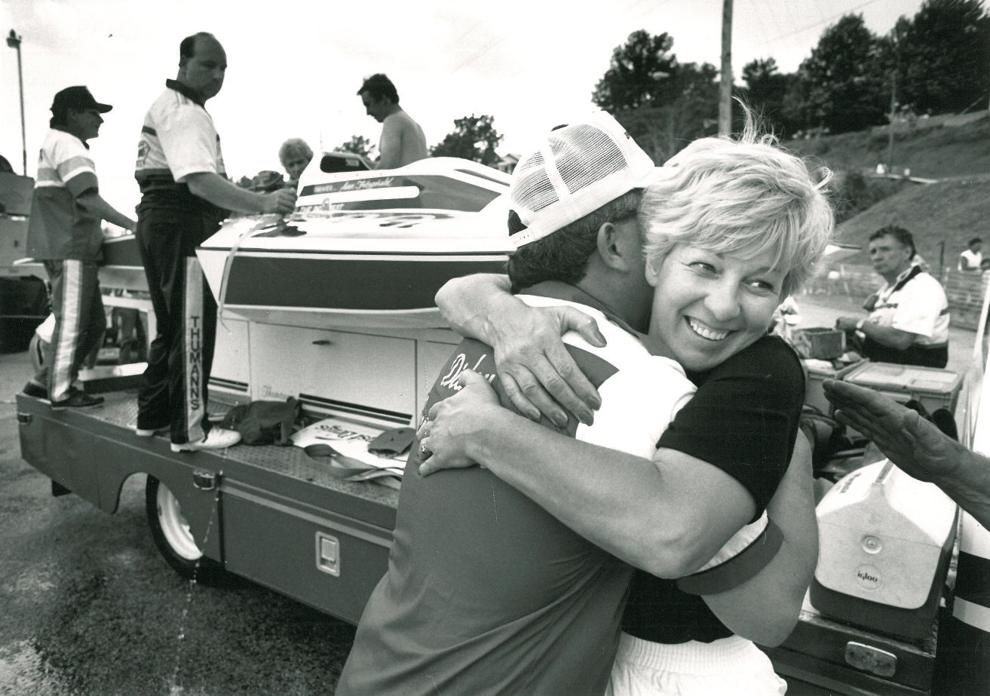 Jersey Speed Skiff
K Racing Runabout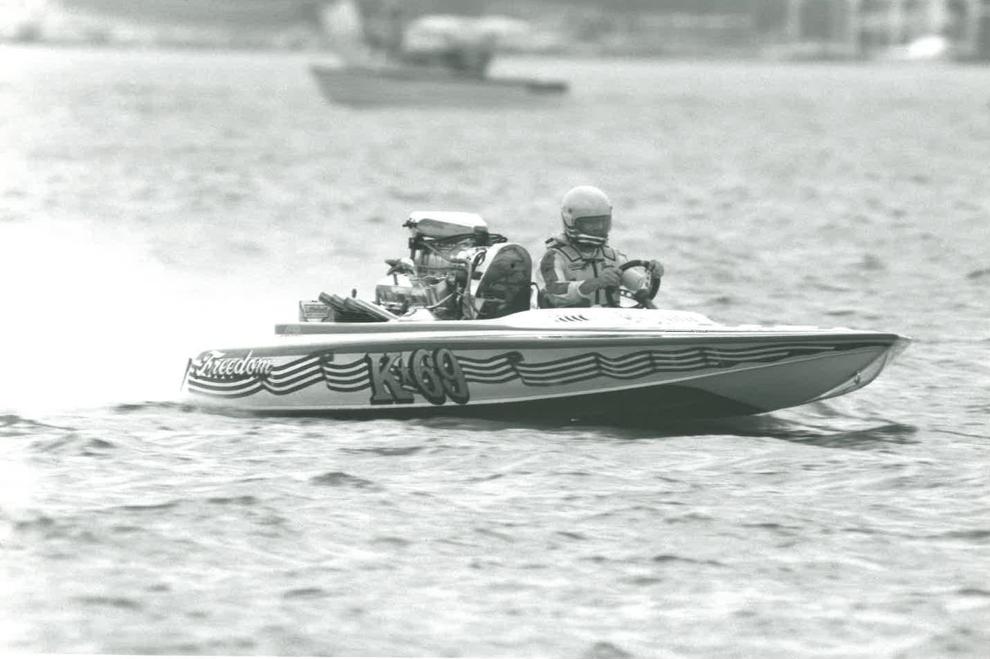 Late adjustments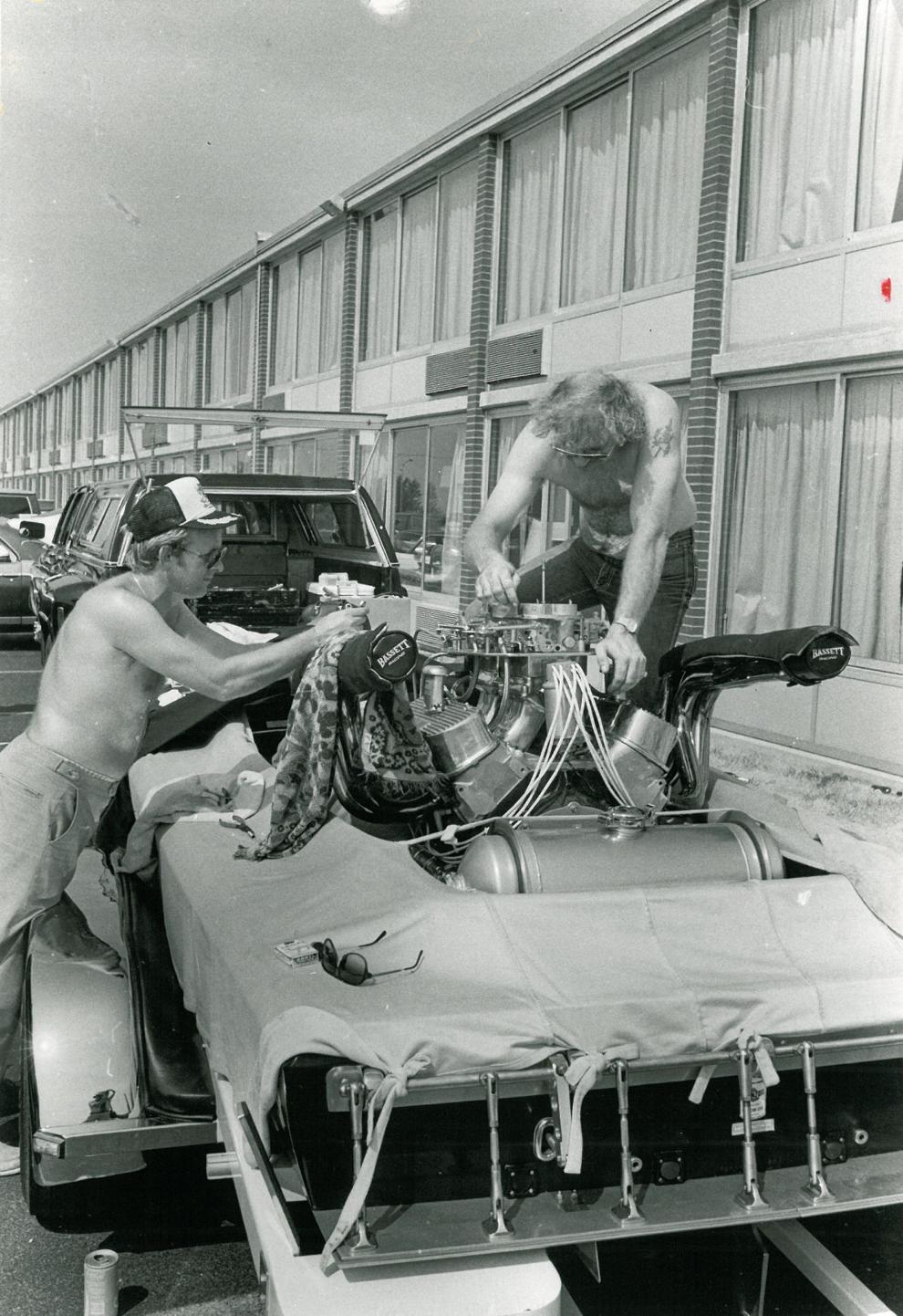 Miss Prime Mover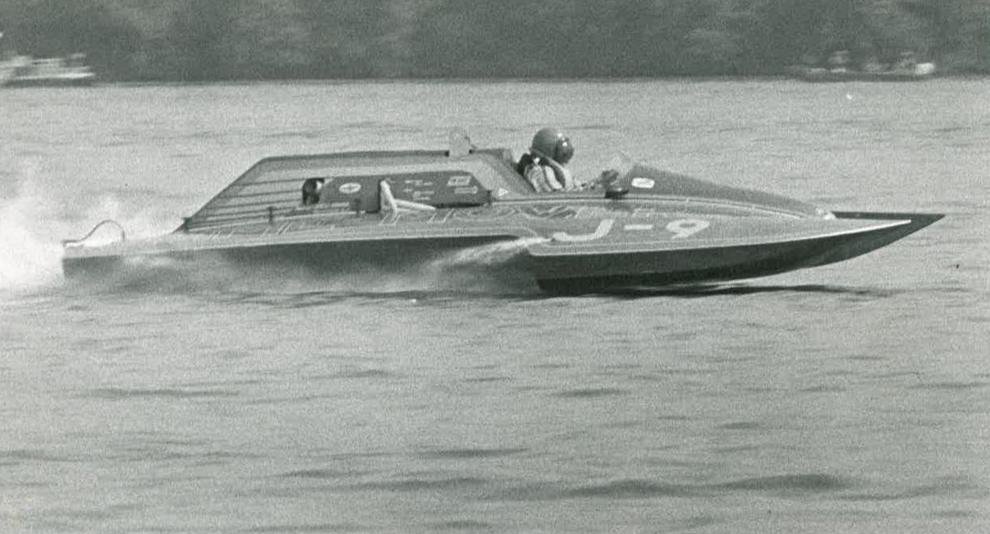 No bother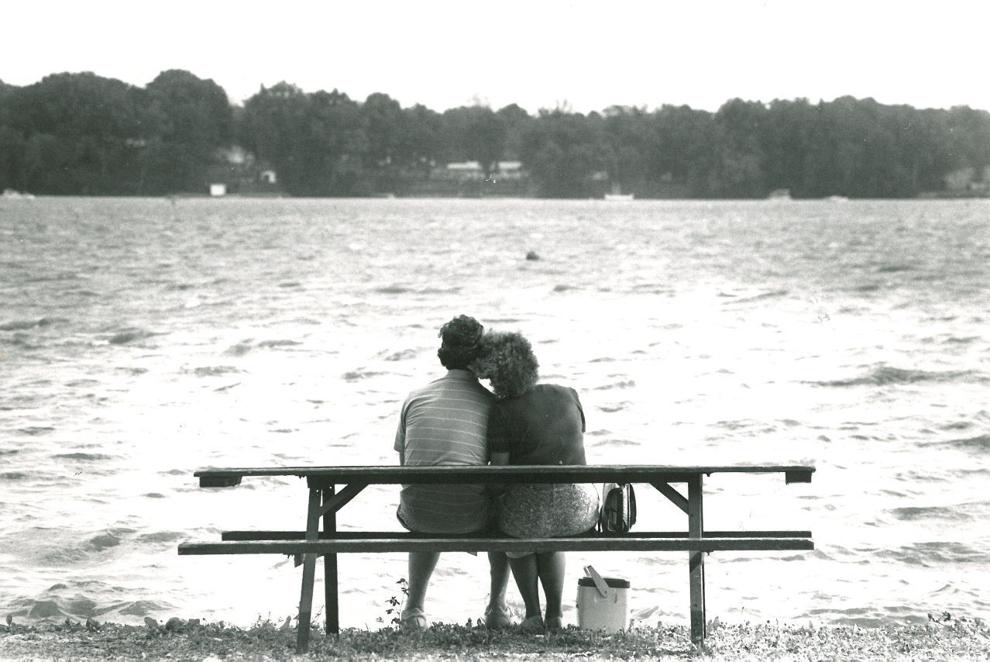 Oxygen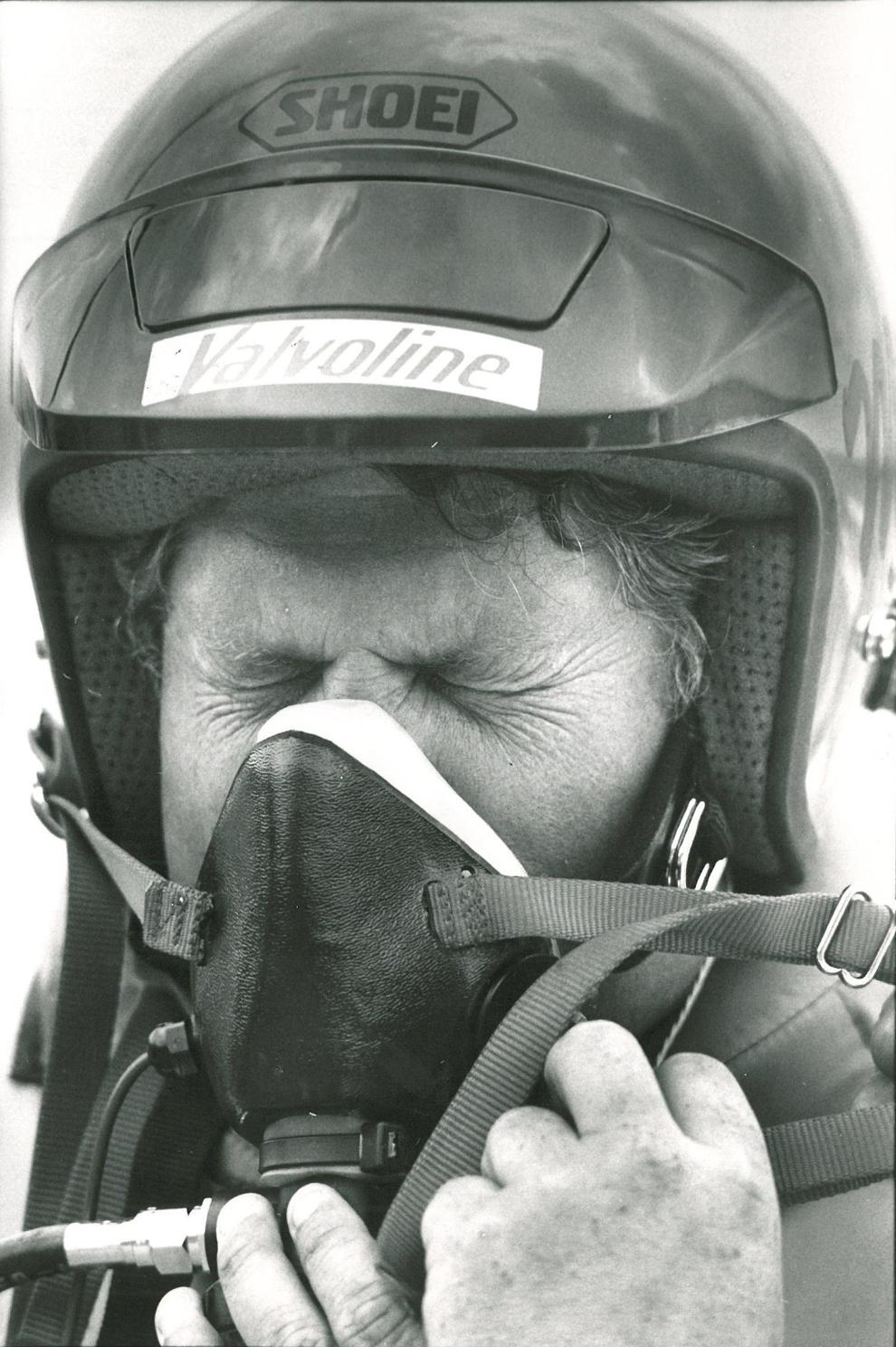 Personal watercraft races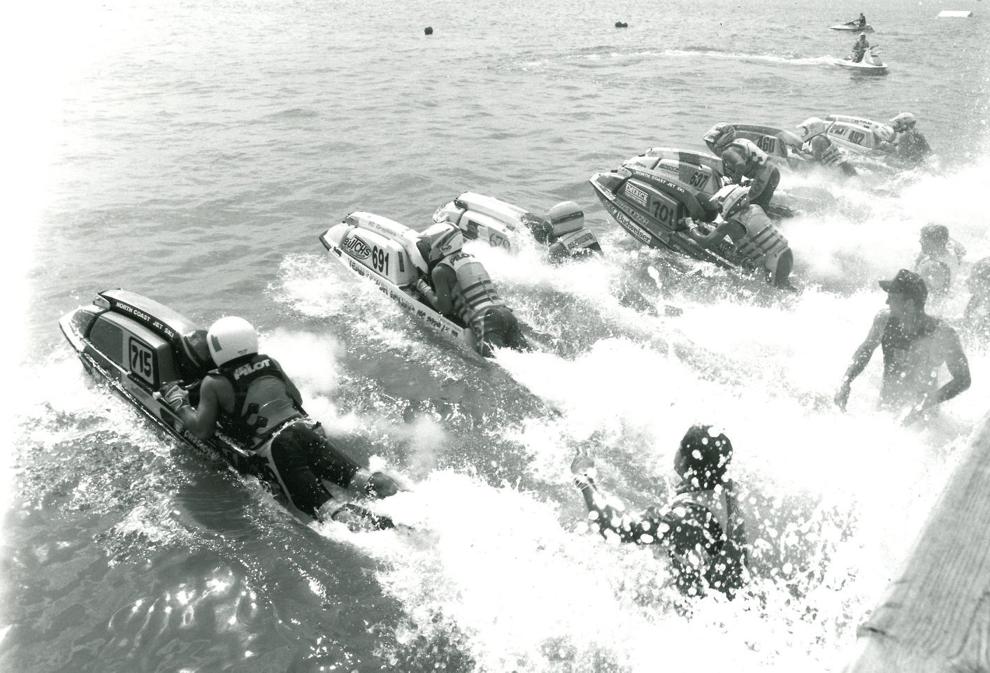 Power boat racing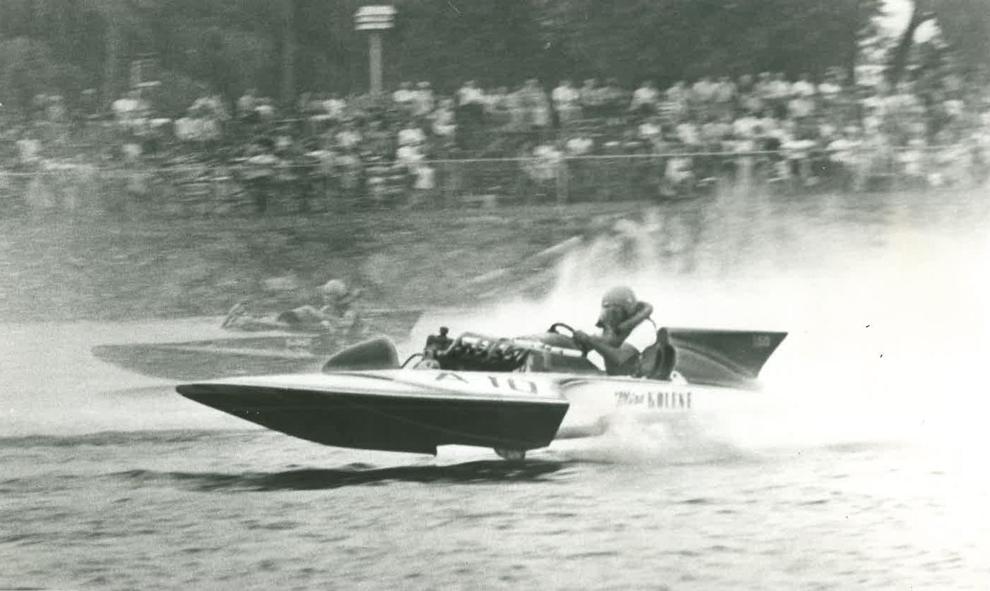 Practice run

Pretty Plume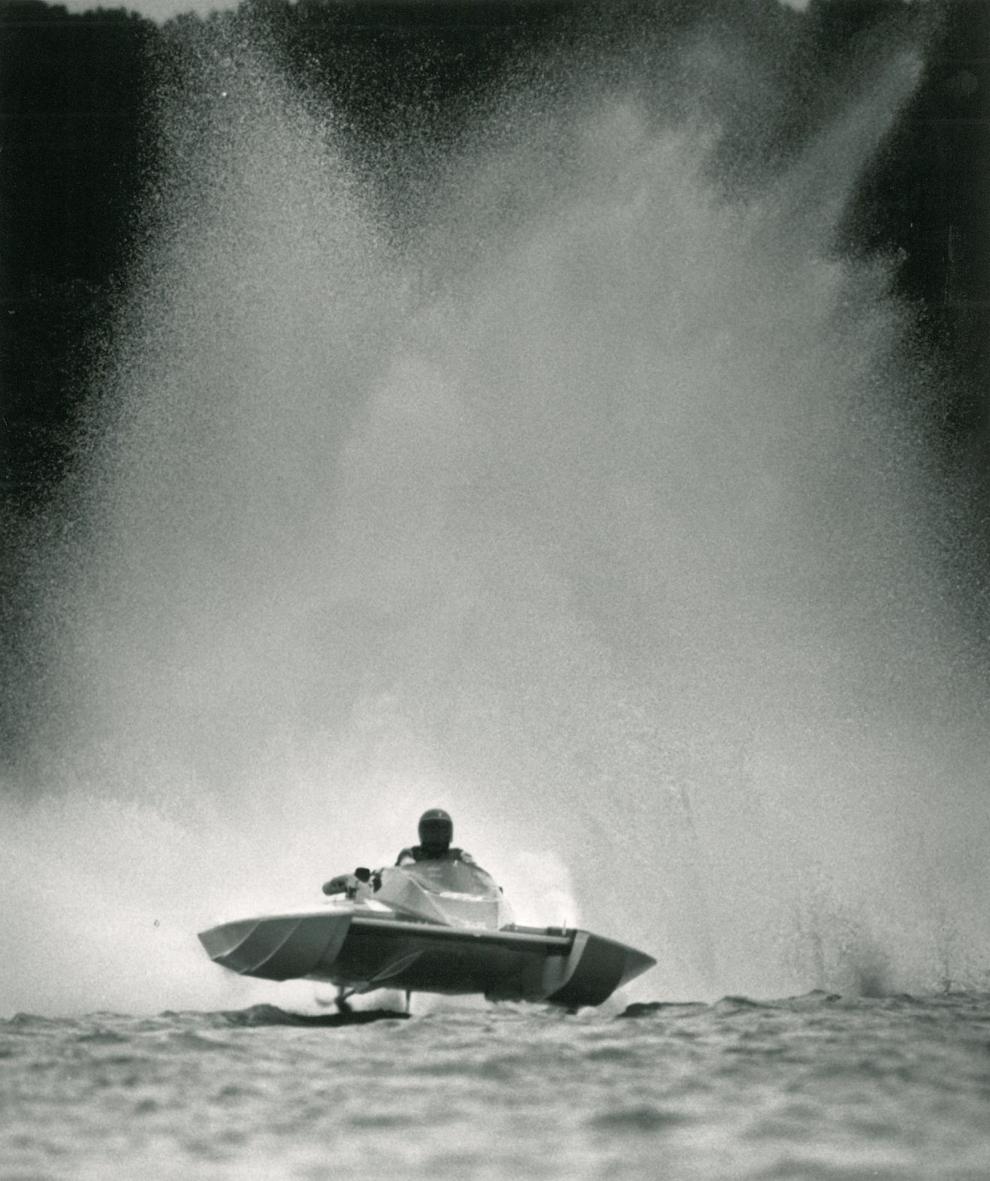 Pulling in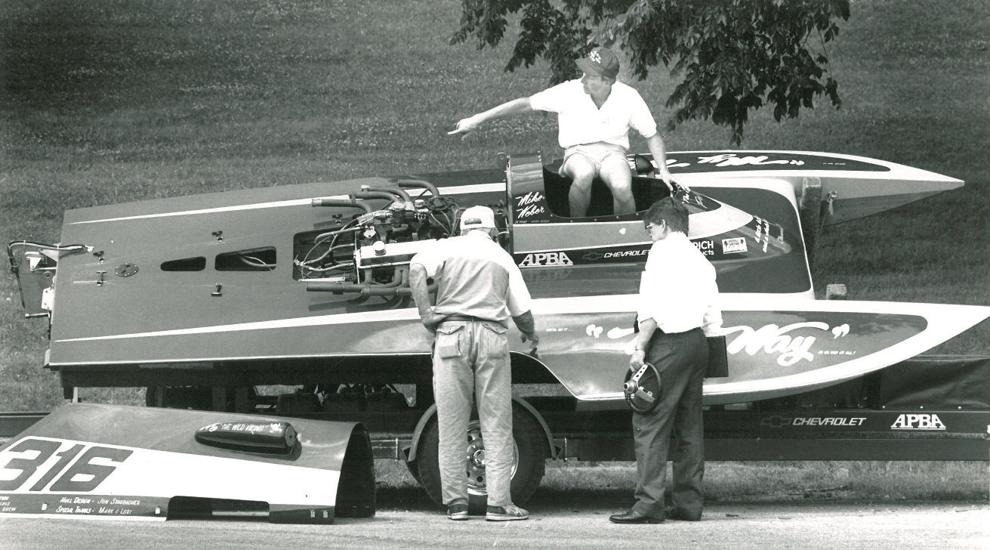 Racing mishap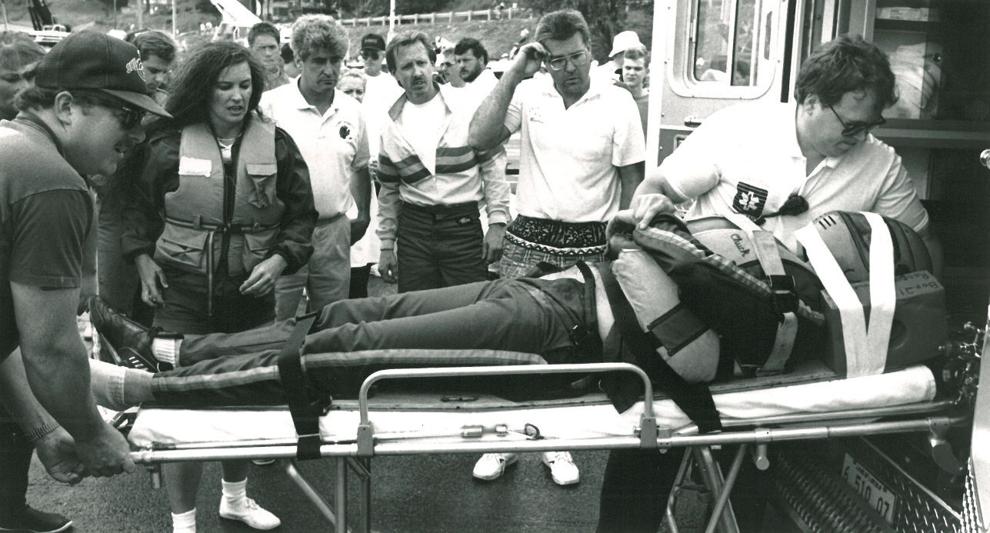 Randy Haas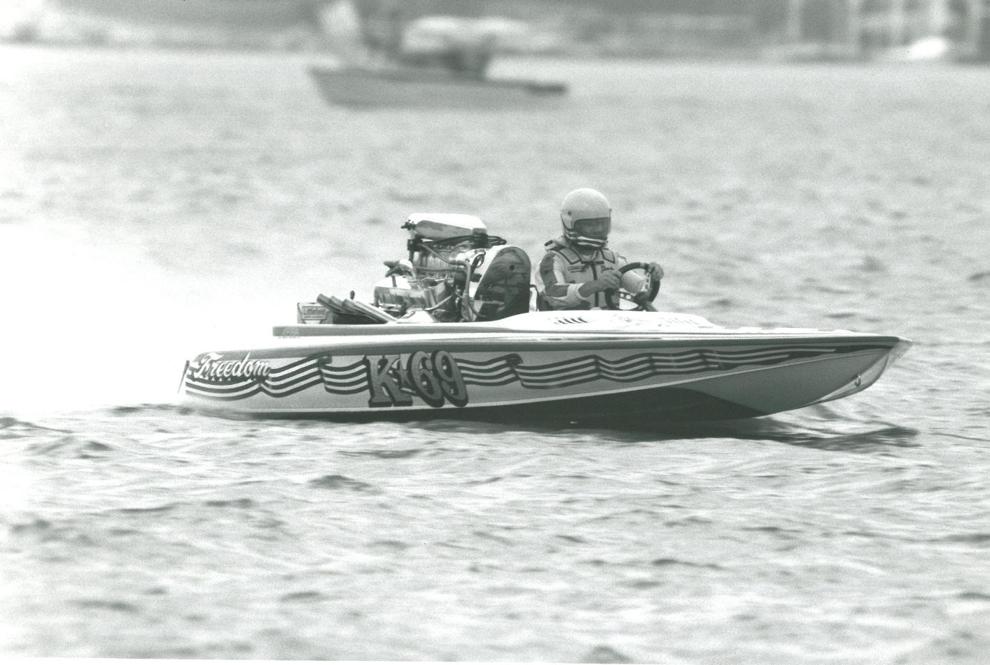 Red fiberglass
Rescue boat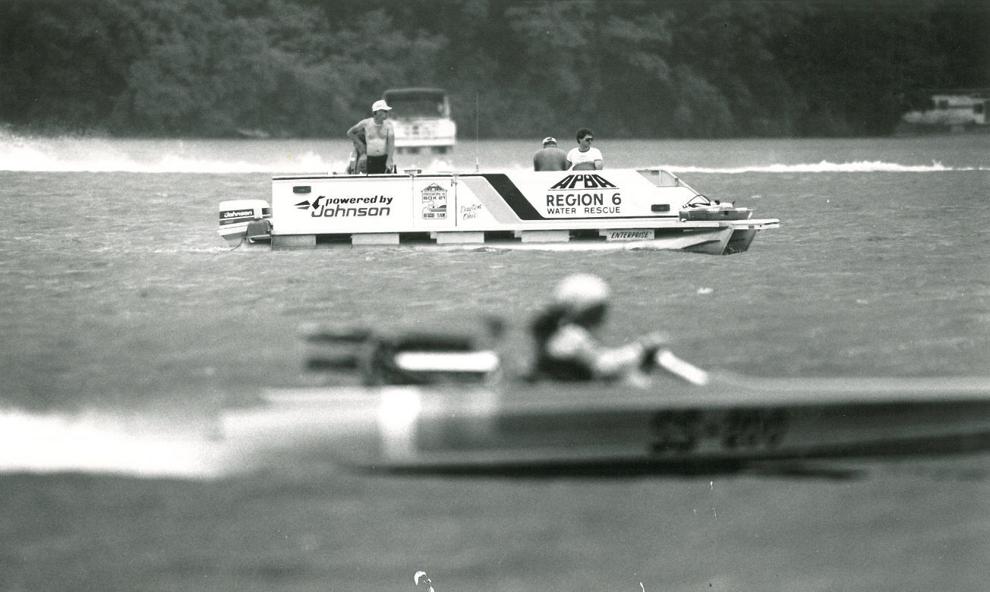 Runabout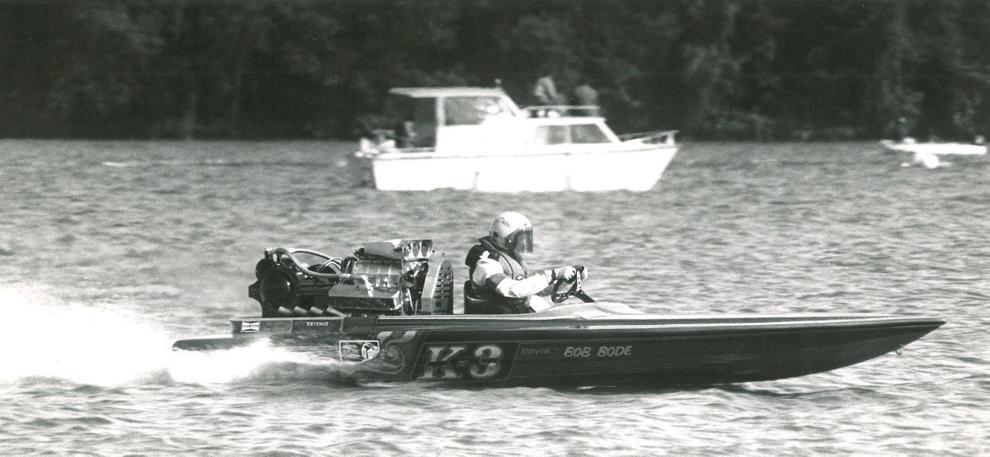 SS-259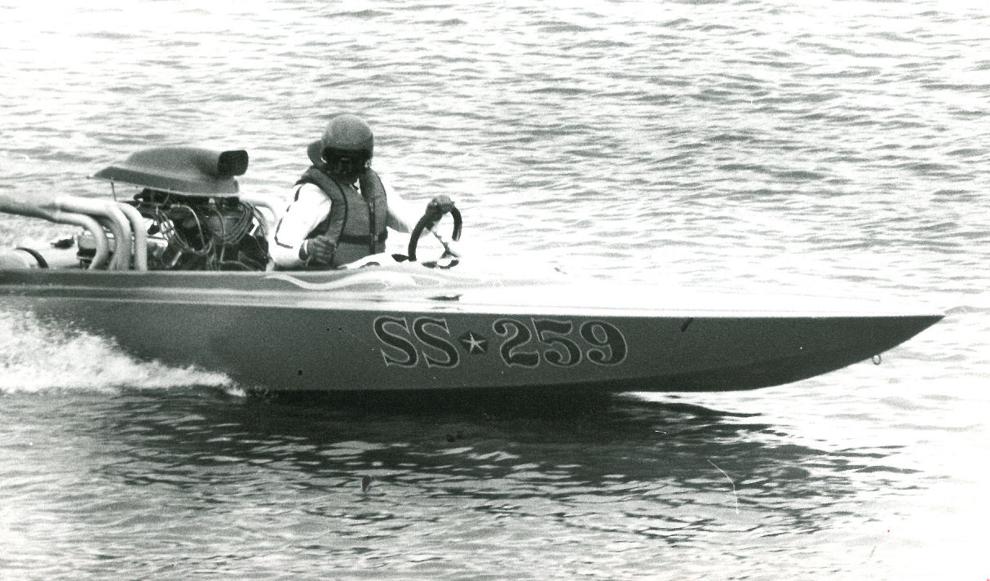 Super Chief 5-litre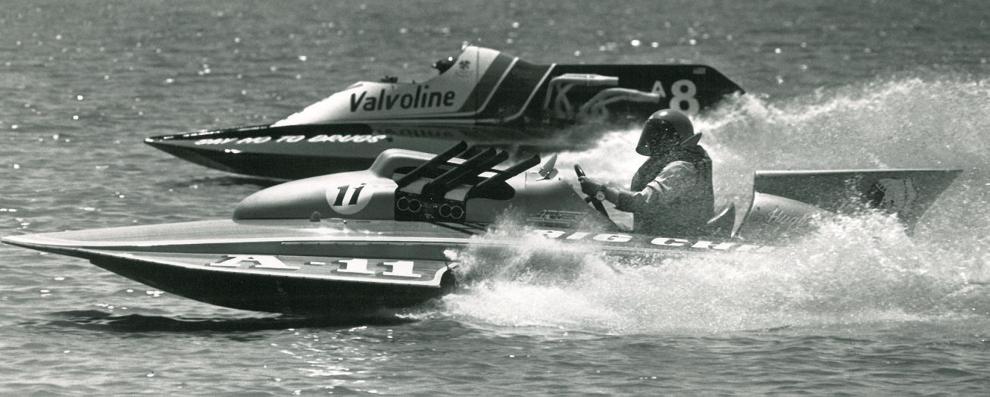 Super Stock Runabout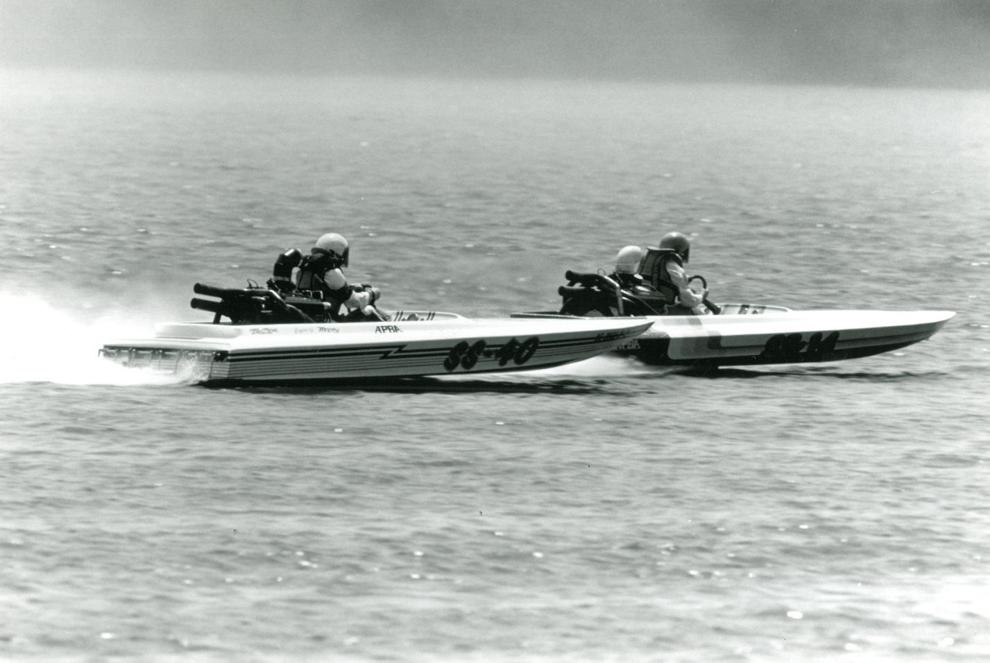 Thom Welsh's boat
Tragic accident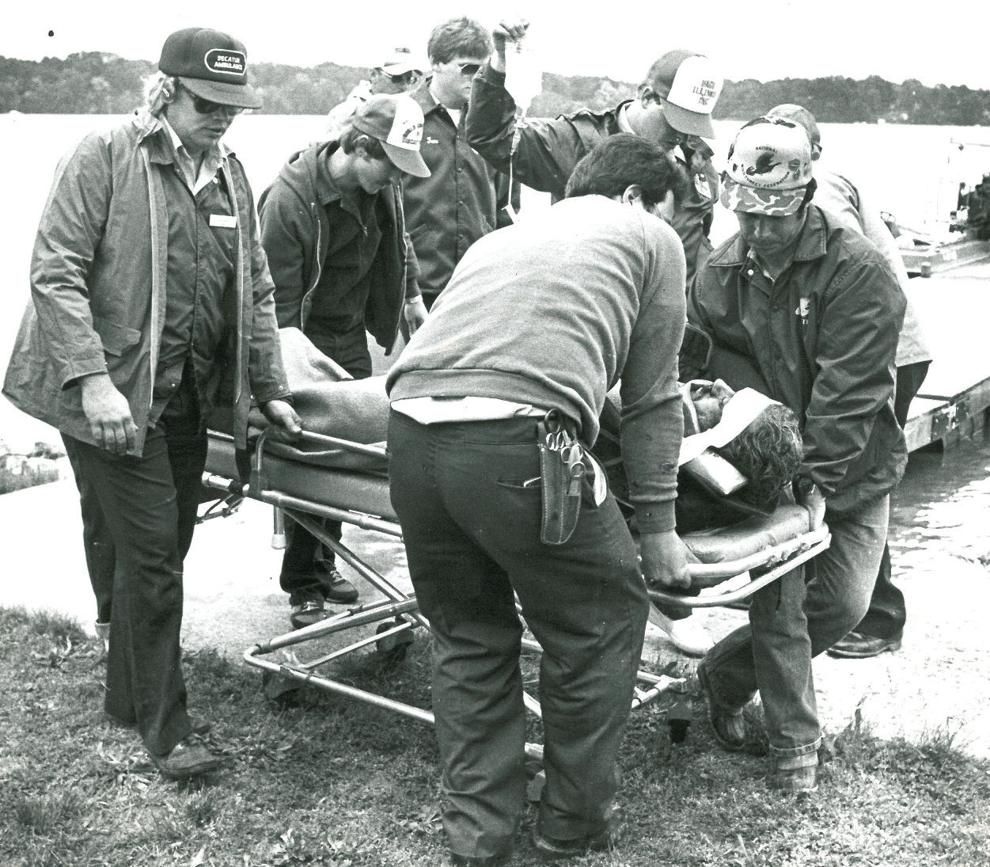 Turn four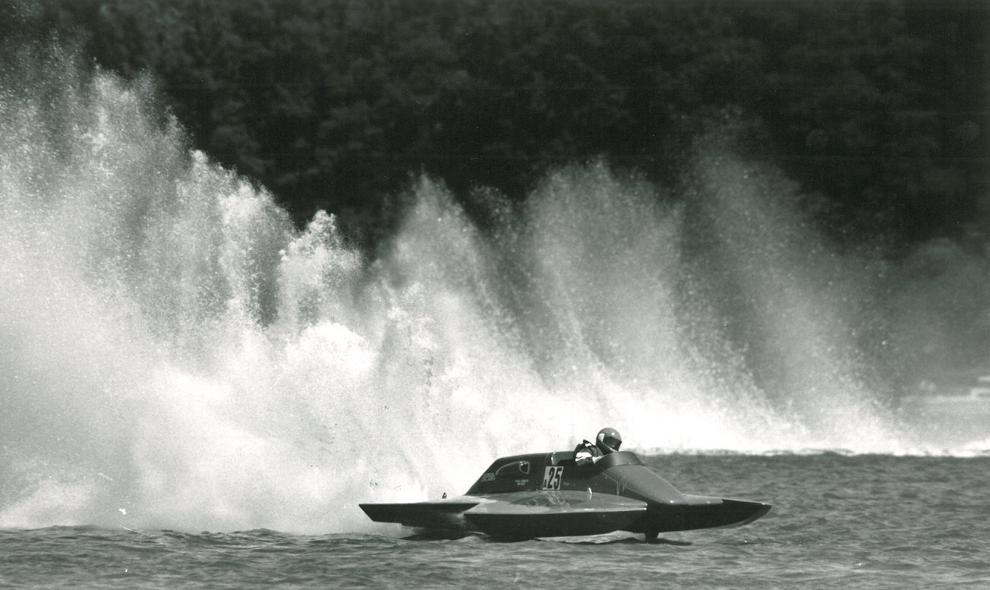 Weber brothers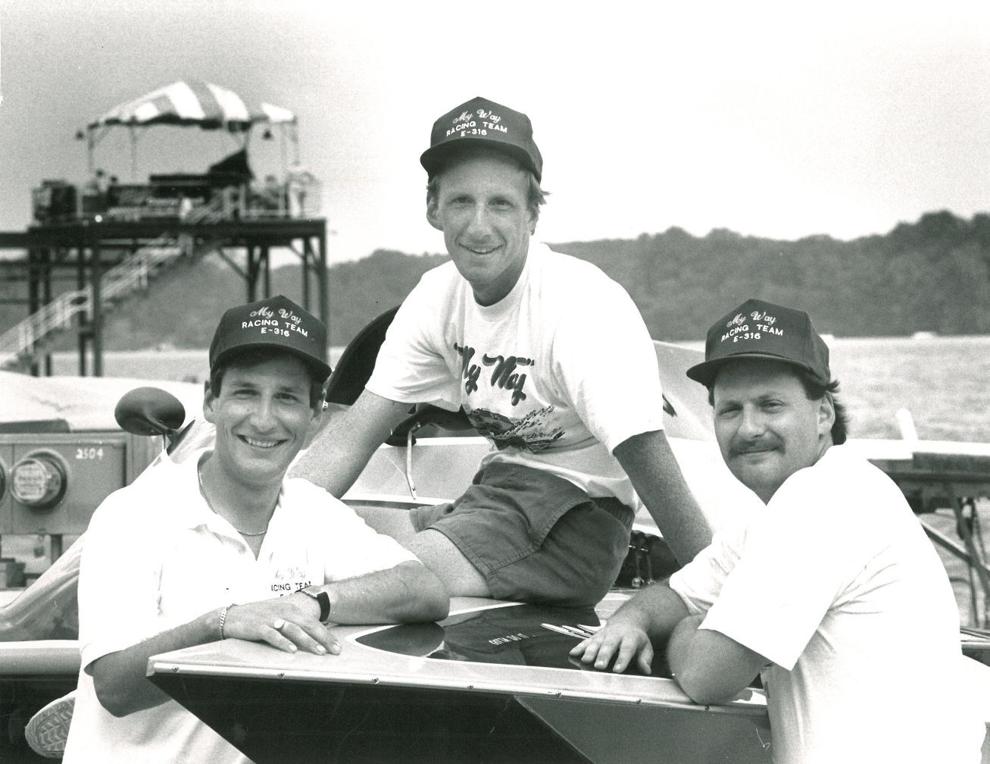 Jenner Ag inducted into The Great Game of Business Hall of Fame
HARRISTOWN — The Great Game of Business, Inc. inducted Jenner Ag into the Hall of Fame at its Annual Conference in Dallas, Texas.
Each year the Great Game community honors and celebrates the achievements of companies from around the globe that have fully embraced the principles of open-book management and demonstrated outstanding results. The Hall of Fame honors organizations that have operated using the principles of open-book management for more than a decade with lasting, proven results, and have demonstrated a willingness to spread the word on open-book management in order to help others succeed.
"After 10 years of Great Game play, it's a true accomplishment to be a member of the Hall of Fame," says Steve Jones, President of Jenner Ag. "We have learned so much along the way about how all associates can be taught to understand the financial numbers behind the business and have seen how that understanding can make huge impacts on the direction of financials."
Jenner Ag is celebrating its 60th year of business and its tenth year as a Great Game of Business company. The company is one of the Great Game's few two-time All-Star Award winners and has been nominated for multiple consecutive years.
Jenner Ag has served the agriculture industries in Illinois and Indiana as a leading provider of application equipment, including Case IH, New Leader, Raven and more. The company supports Central Illinois farmers and garden enthusiasts with Case IH, Kubota, Land Pride and eXmark products, and helps producers revolutionize their operations with the latest technology through Jenner Precision, partnering with Ag Leader, Precision Planting, 360 Yield Center and more.
Locations include Harristown, Taylorville and Fairbury, Illinois, with mobile service techs on the road throughout Illinois and Indiana.
39 famous people who have called the Decatur area home
Alison Krauss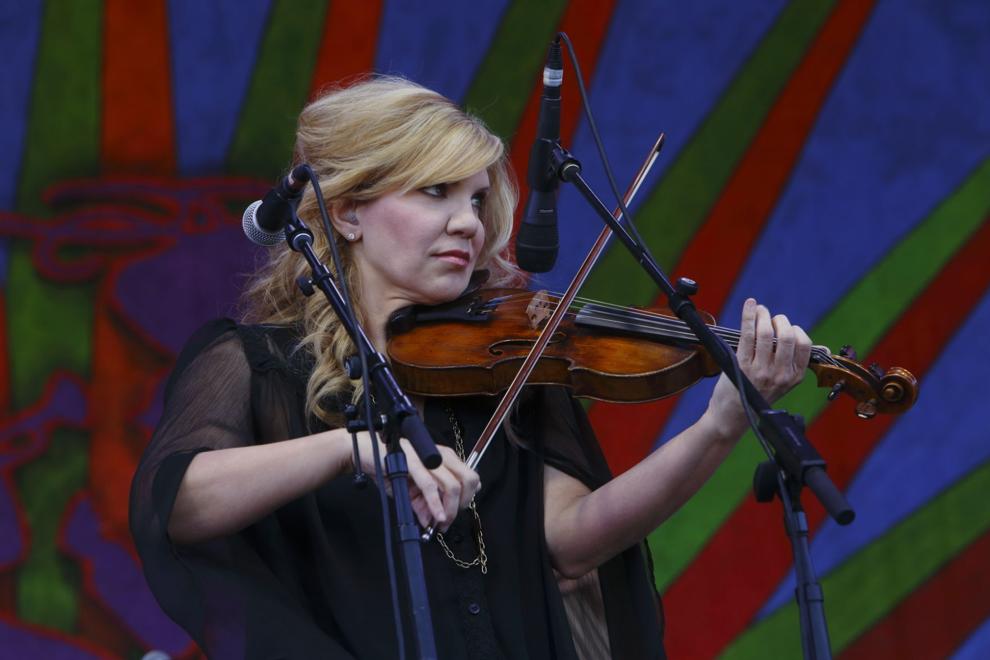 Bill Madlock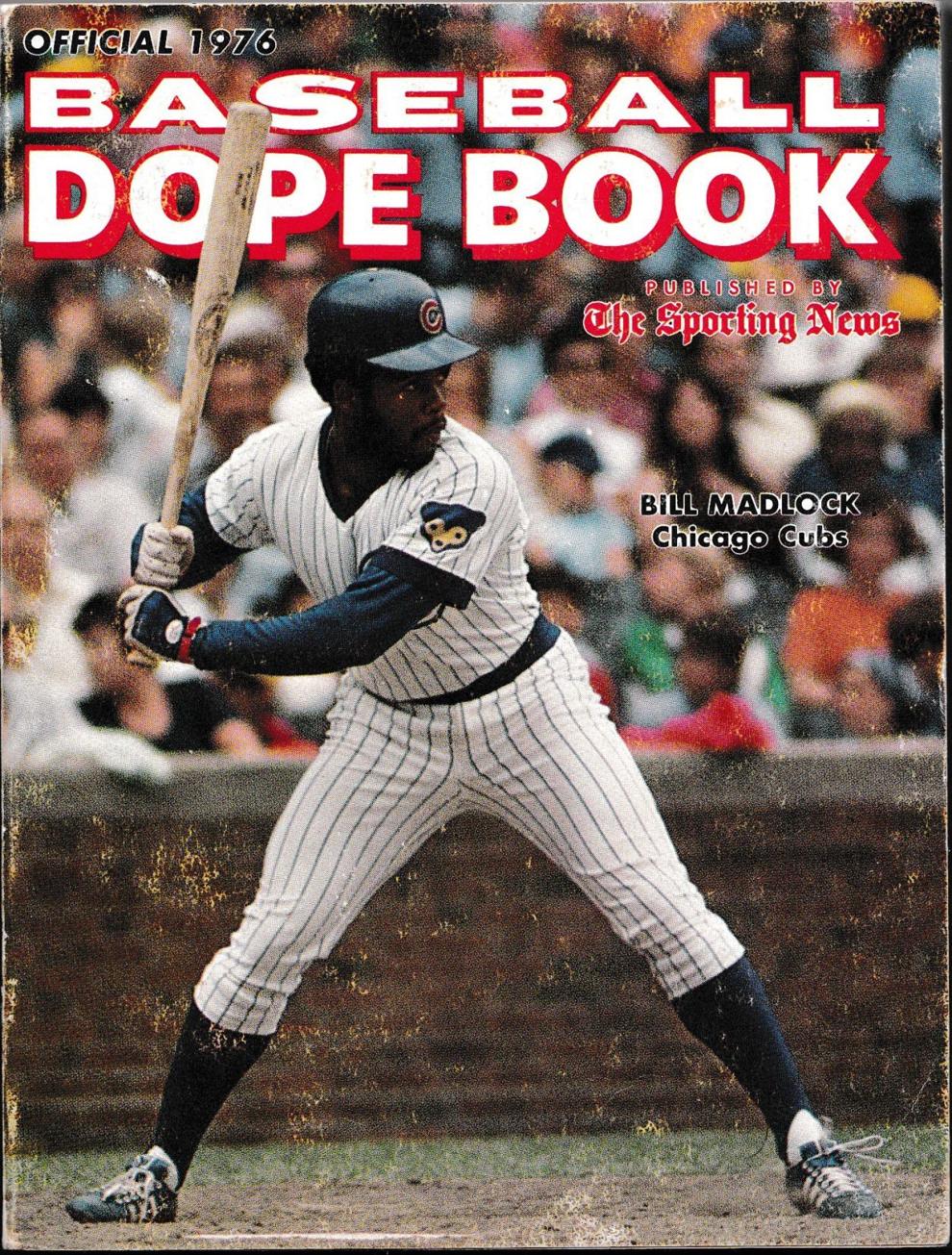 Black Bart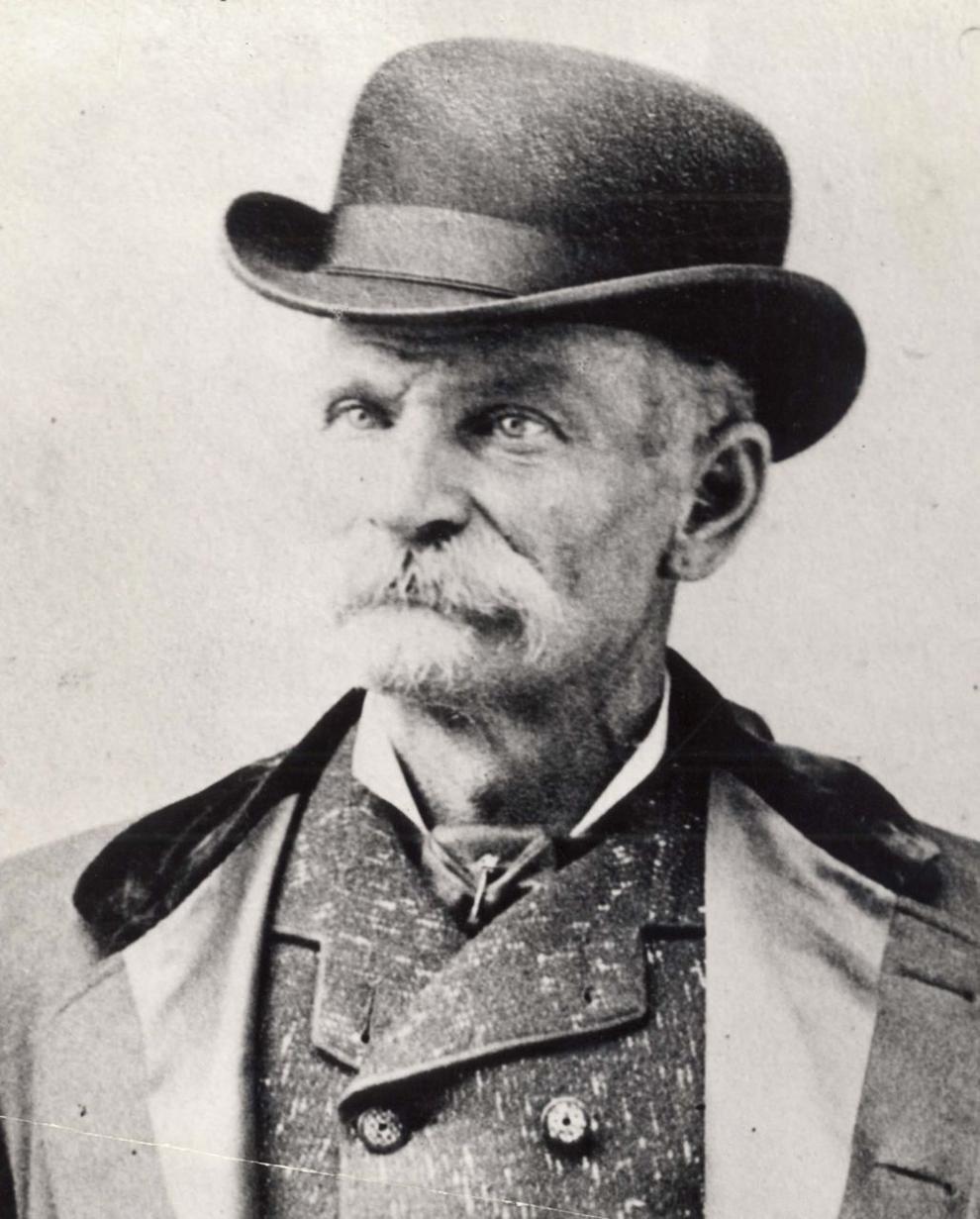 Boots Randolph
Brian Culbertson
Brit Miller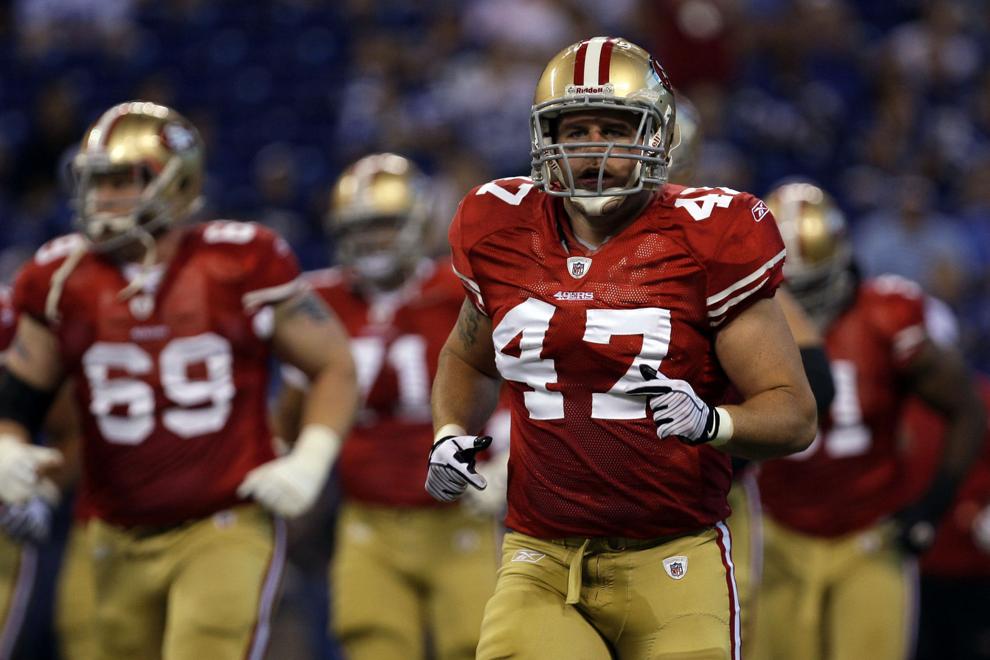 CeCe Frey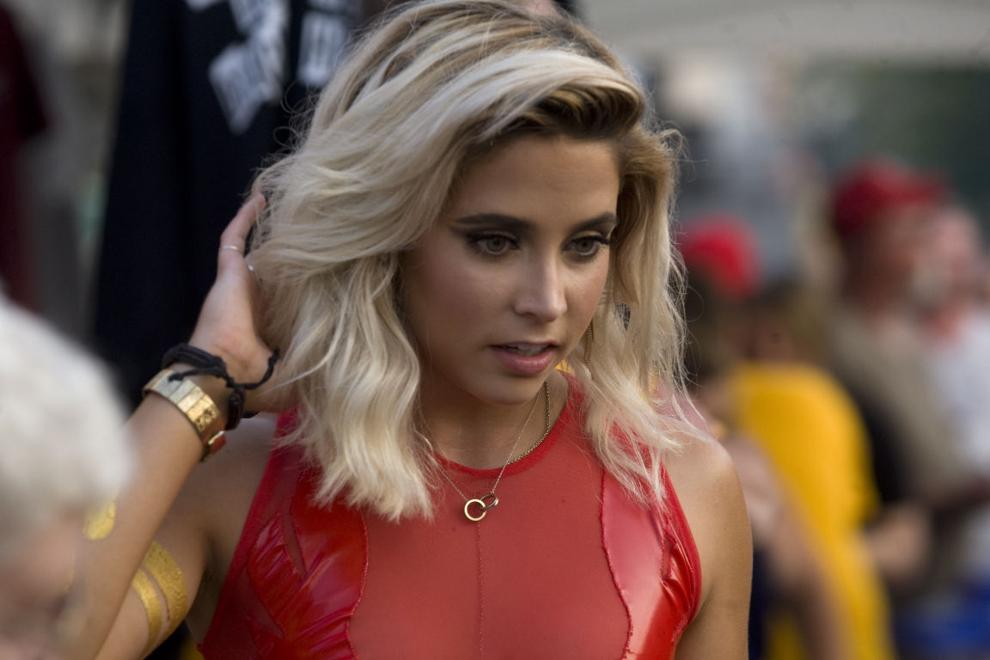 Chuck Dressen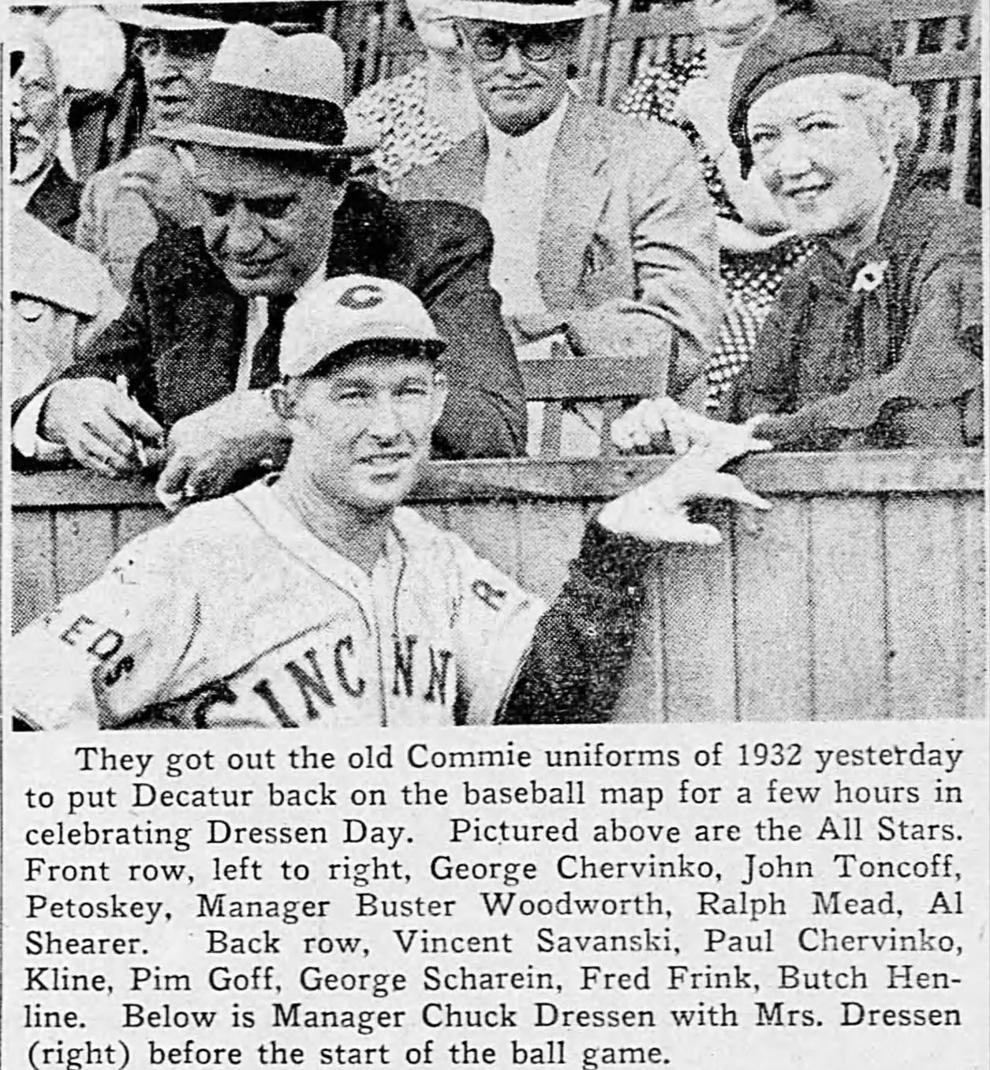 Dante Ridgeway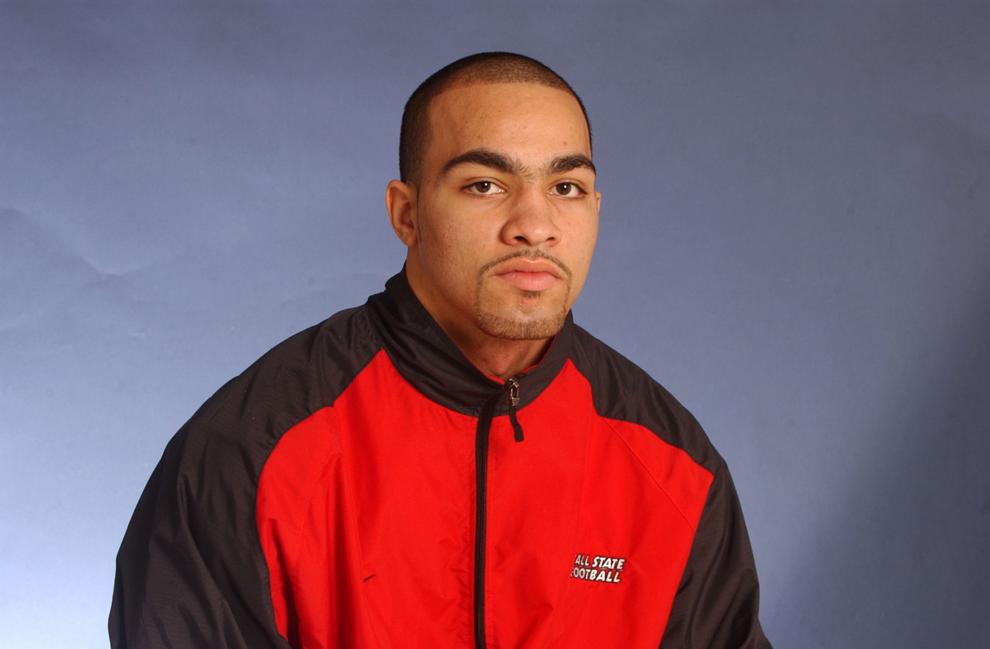 David Joyner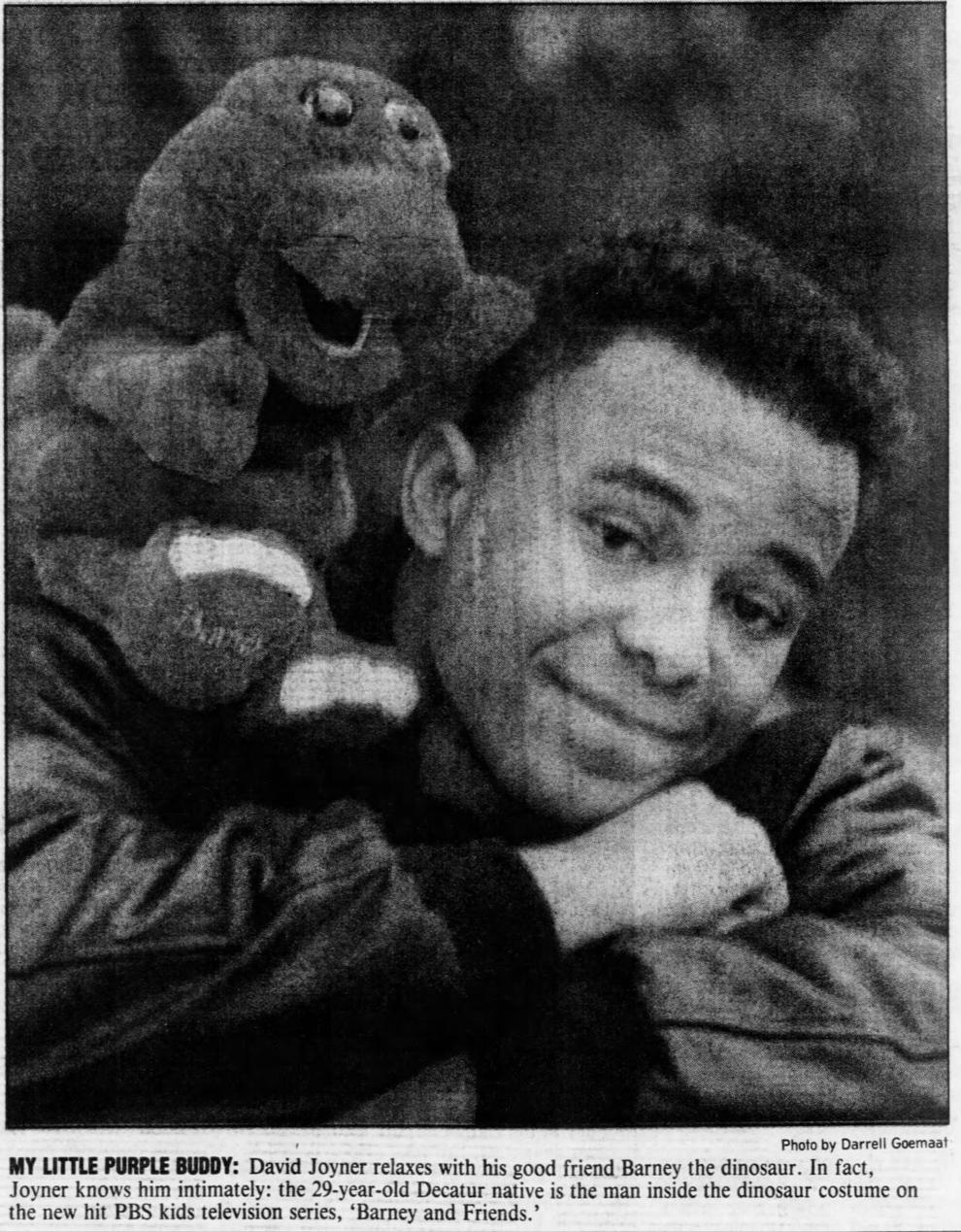 Diane Stilwell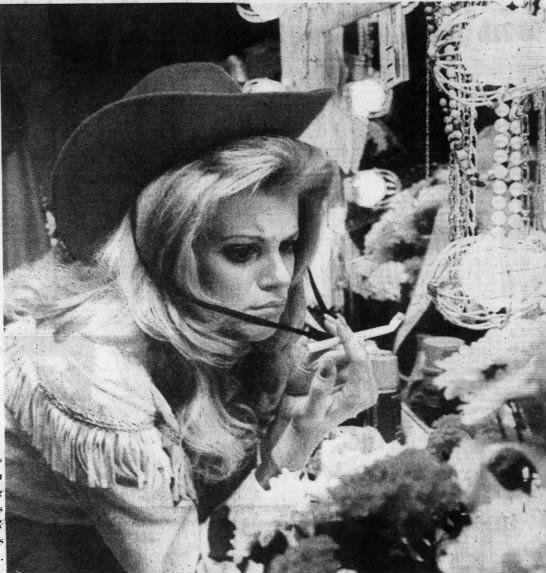 Edwin B. Willis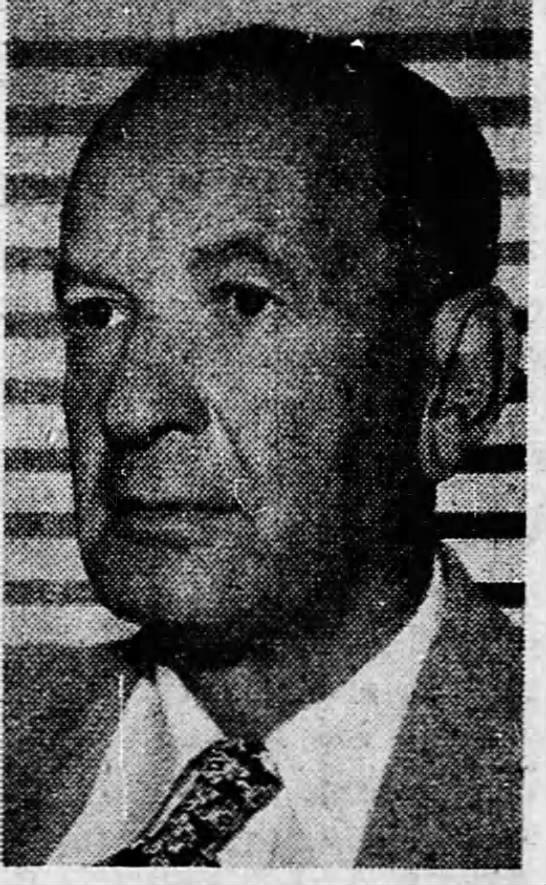 Gary Forrester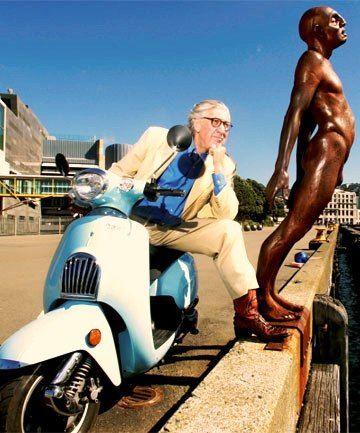 George Halas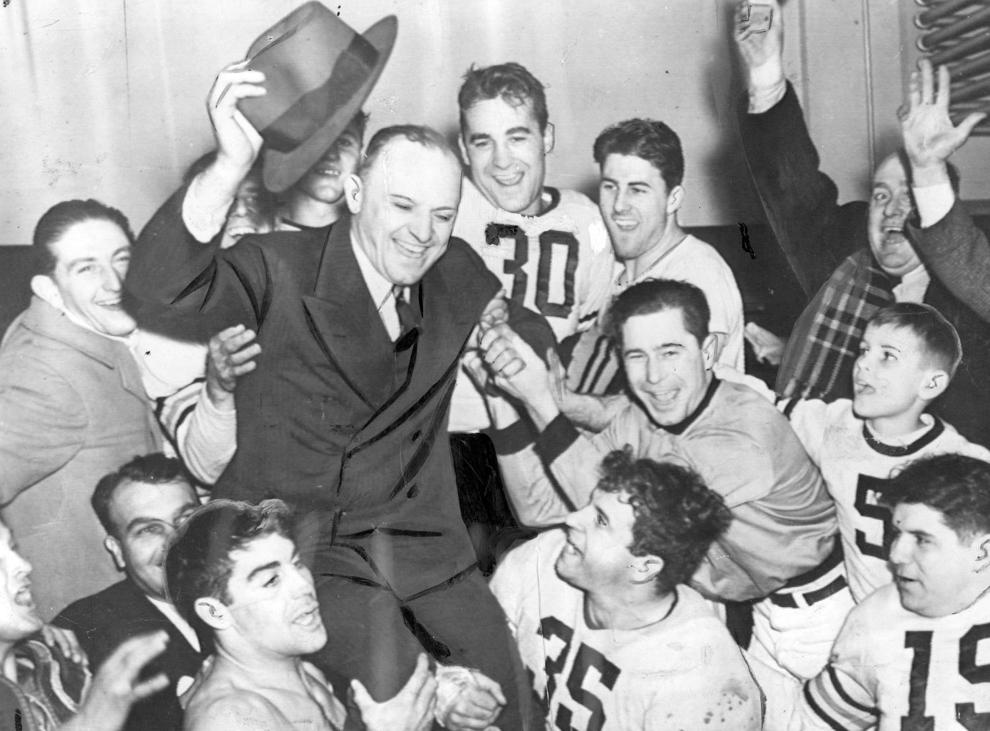 Herbert Ryman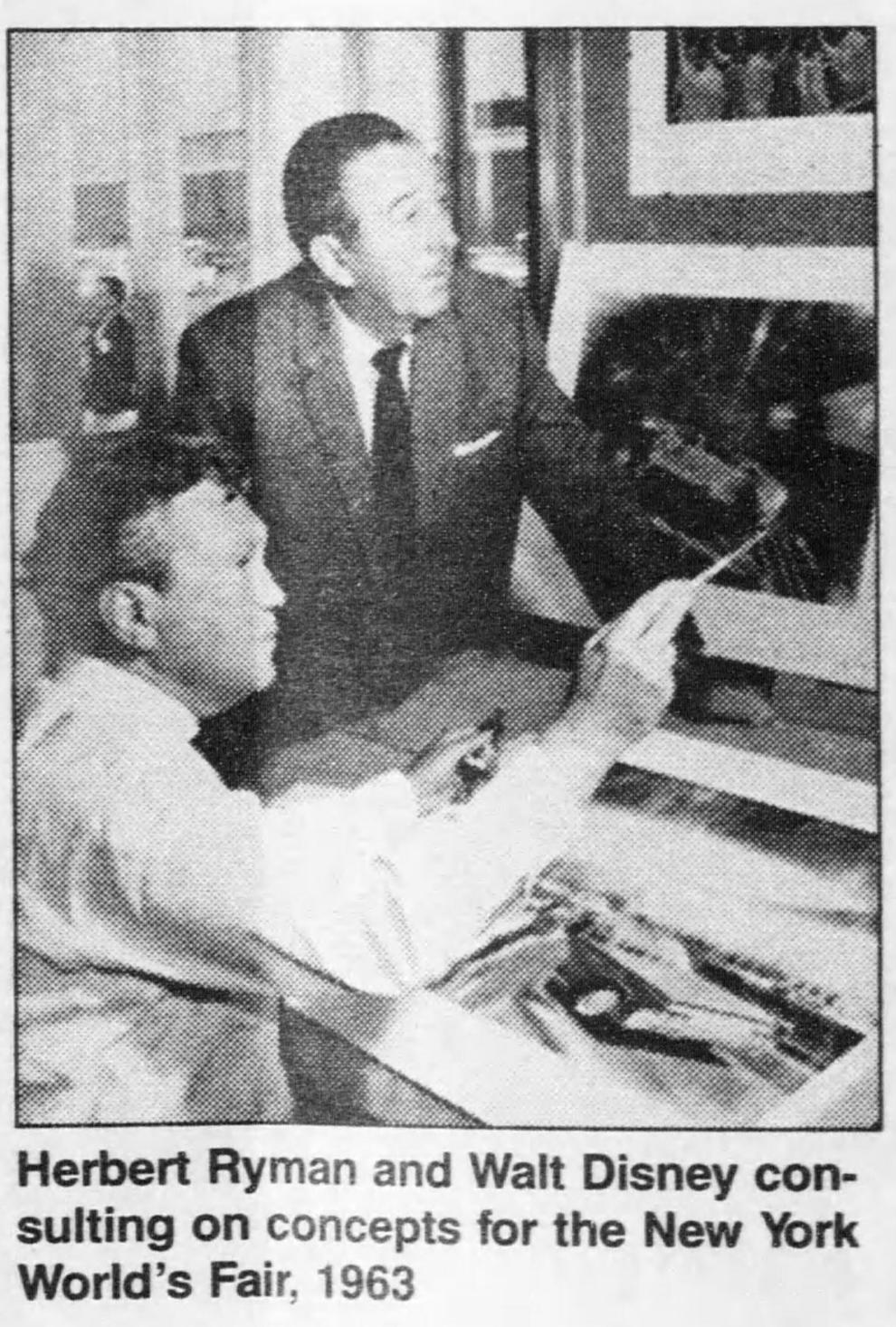 2015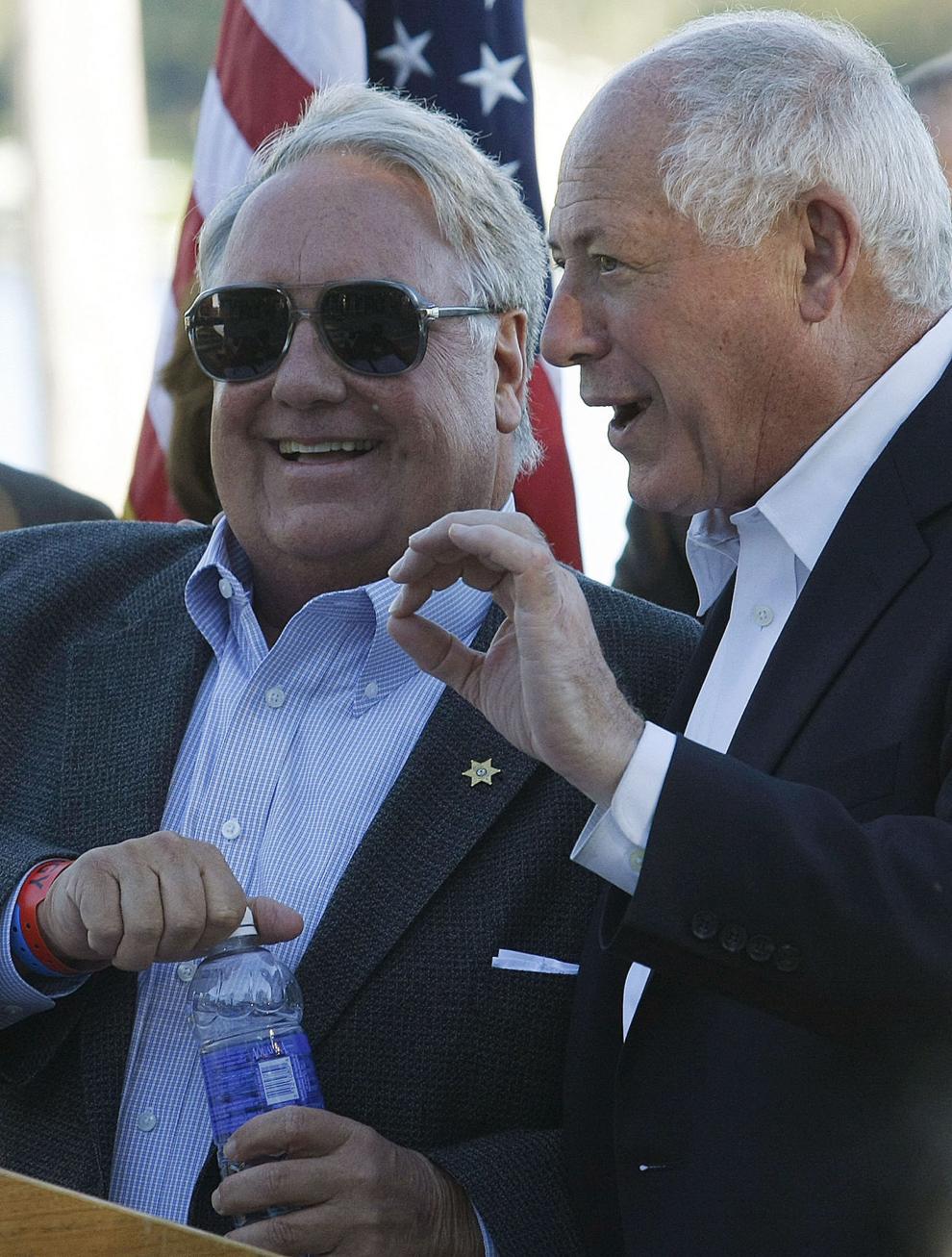 Howard W. Buffett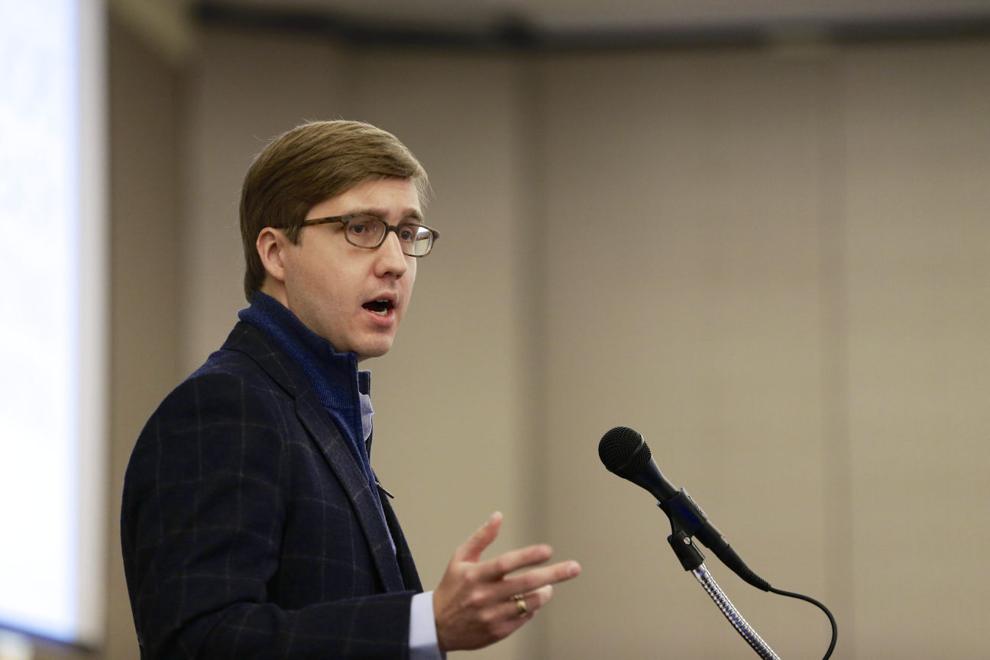 Icon For Hire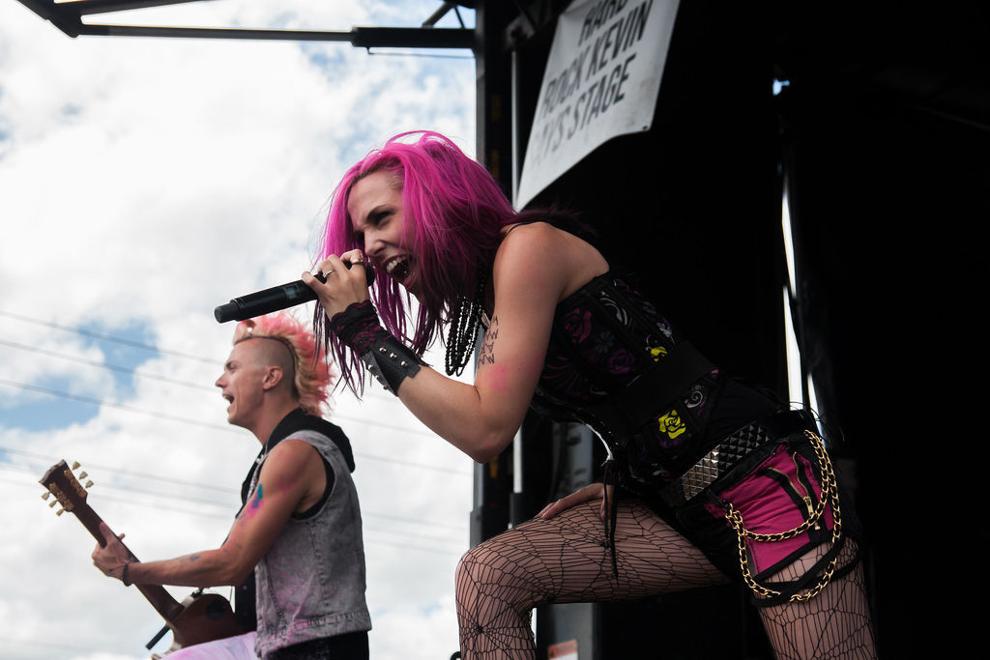 James Millikin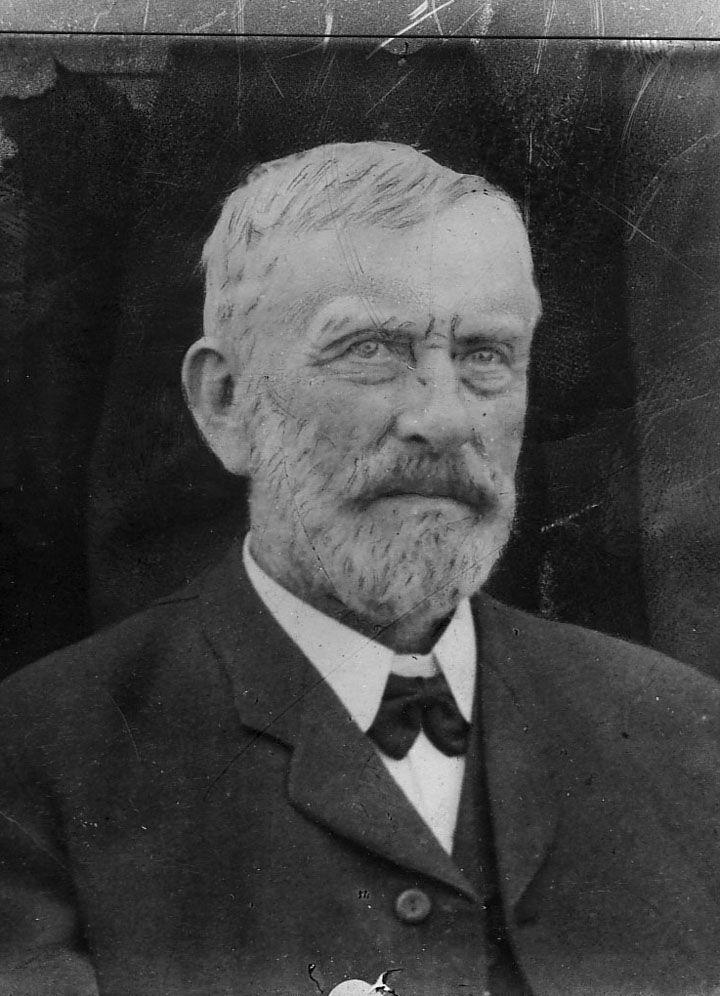 Jason Avant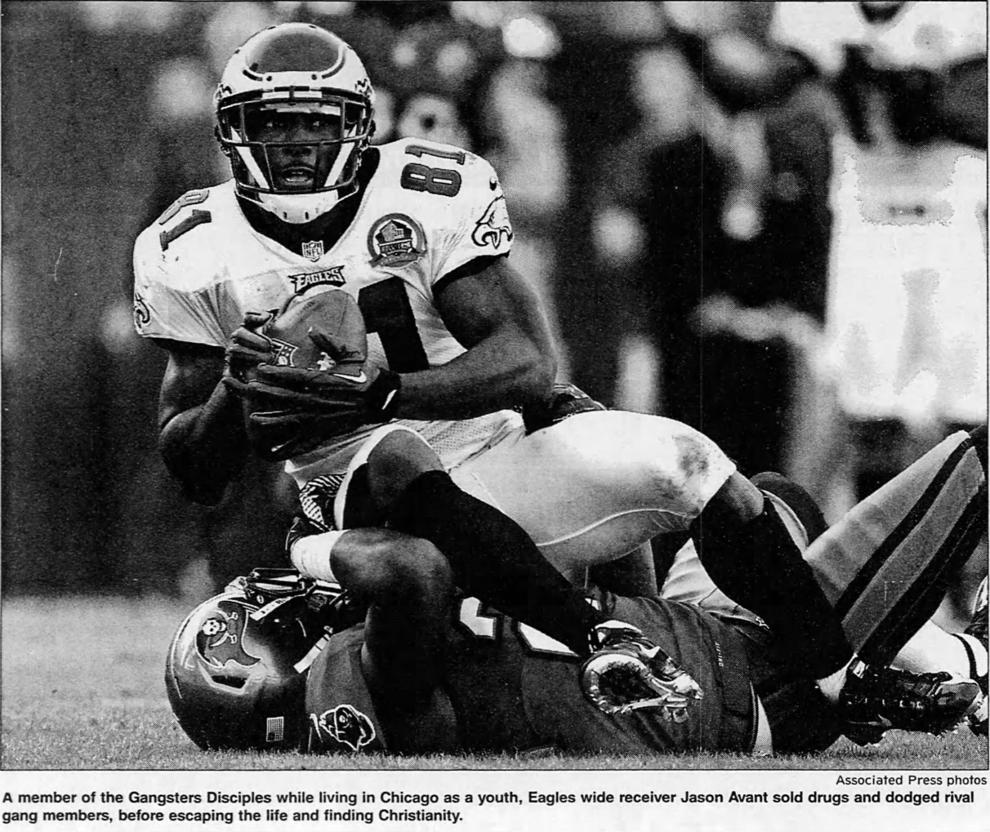 Jeff Innis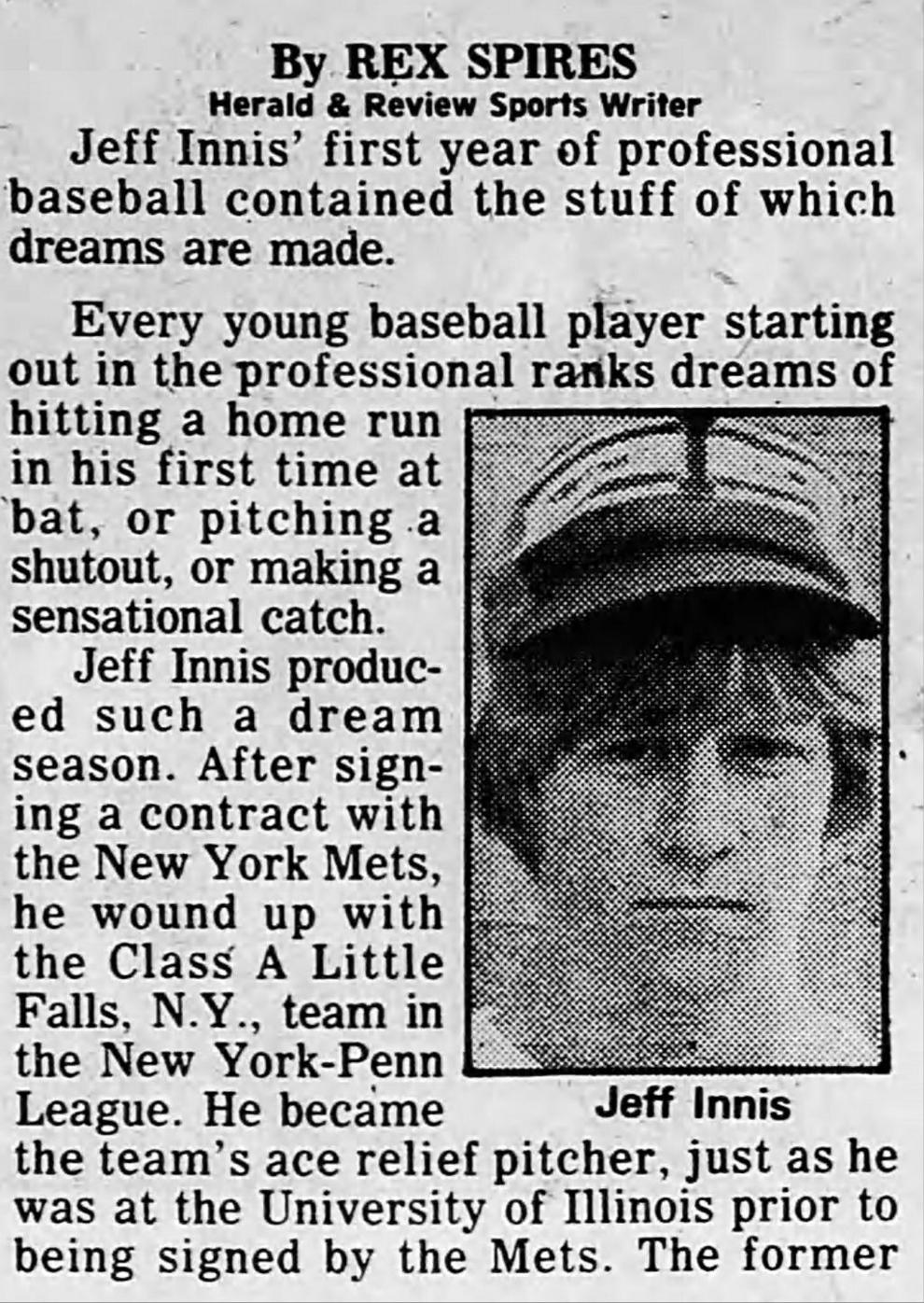 Jenny Lou Carson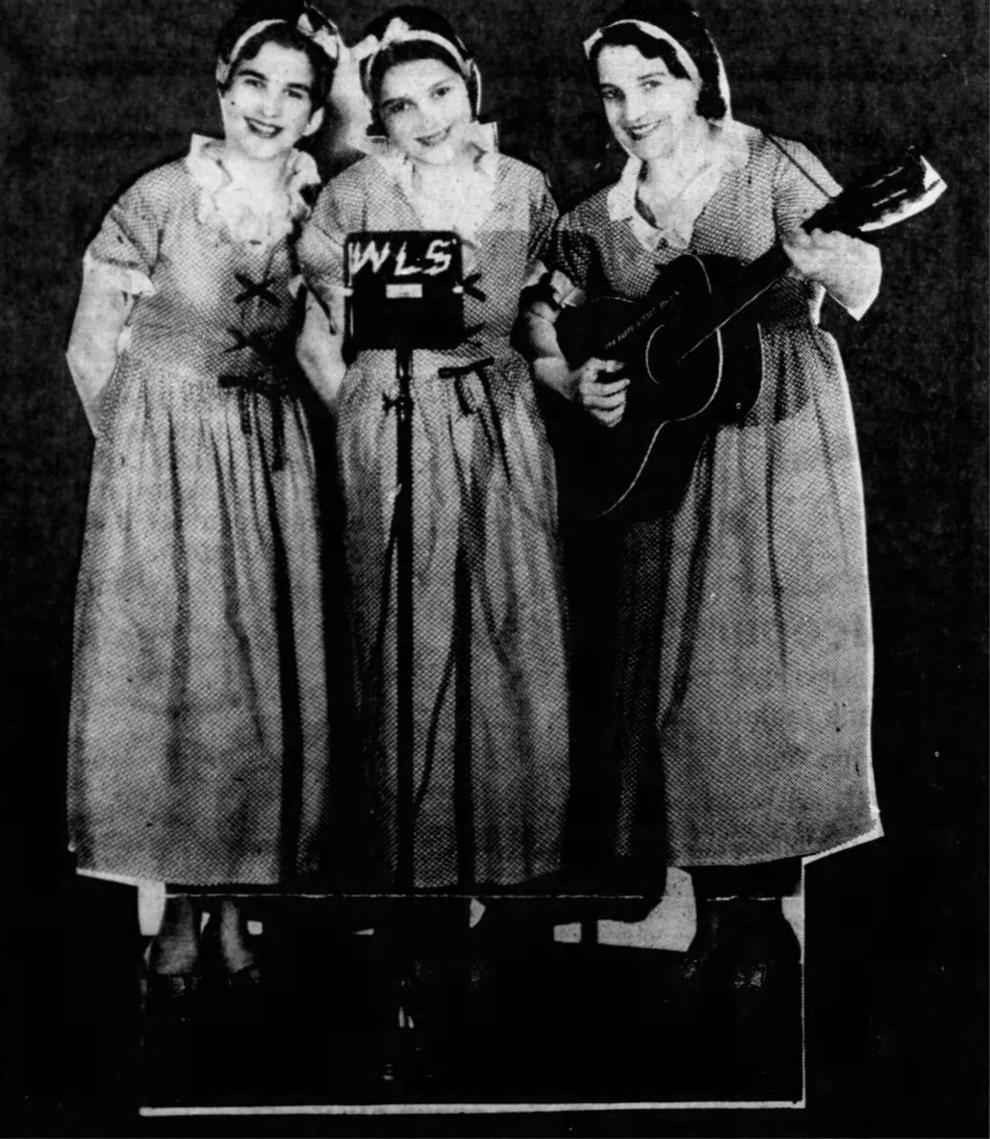 John Doe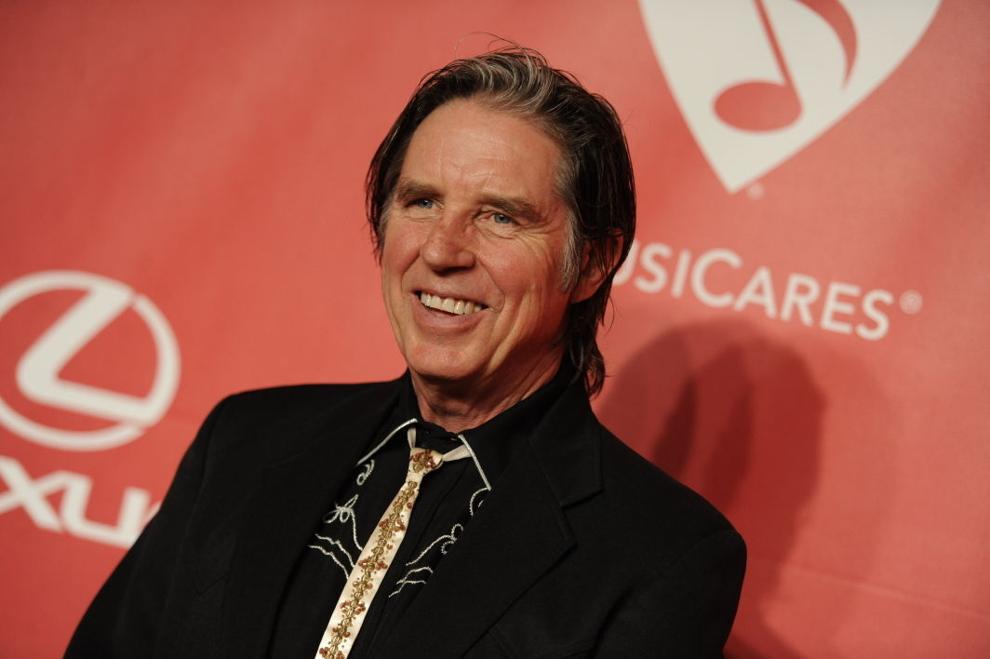 June Christy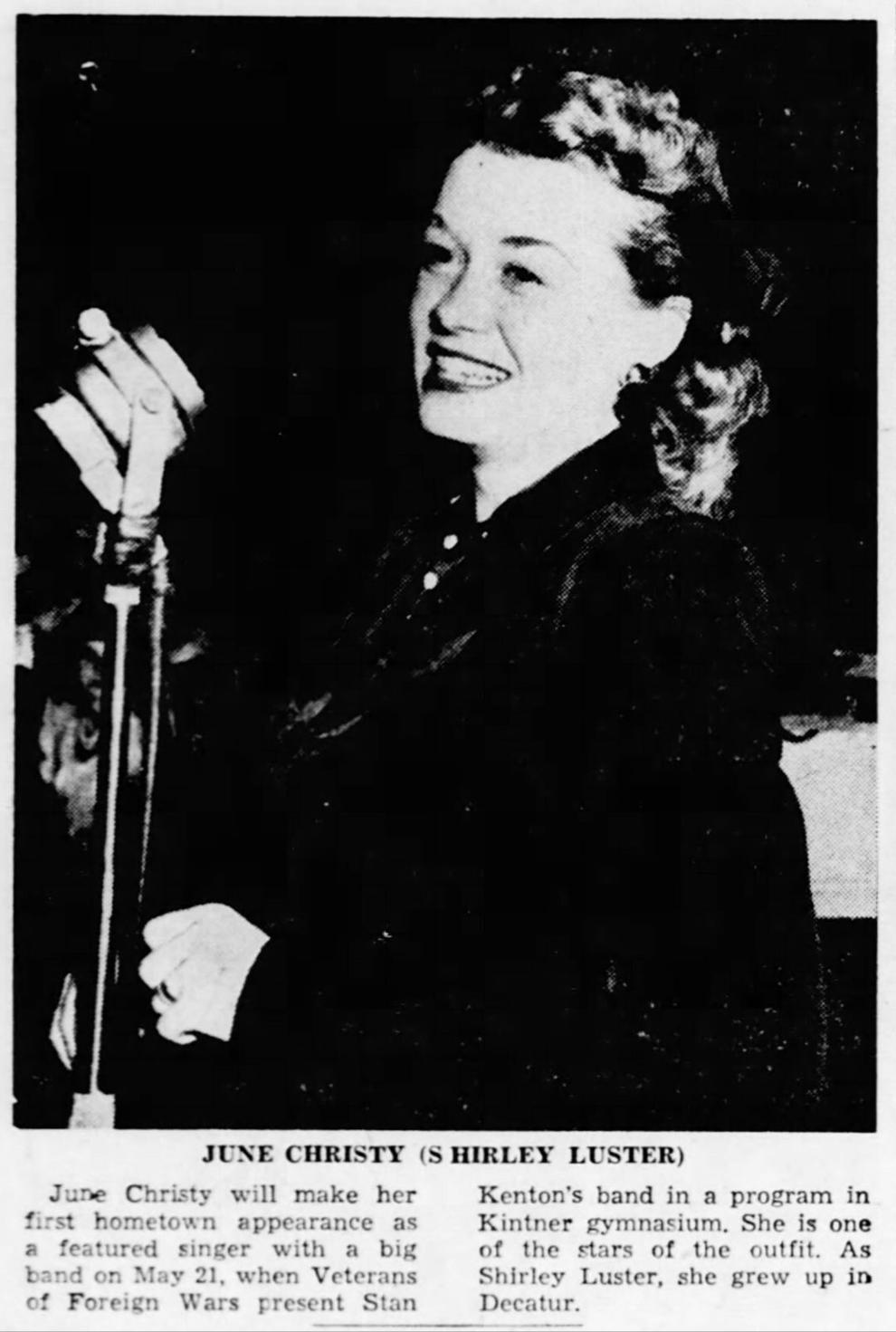 Kerri Randles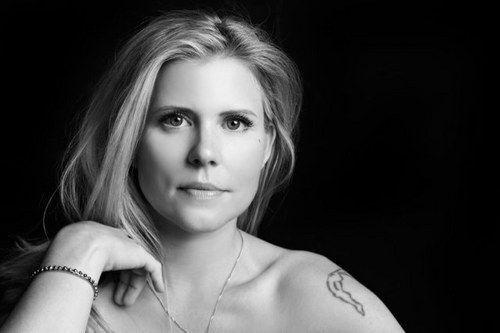 Kevin Koslofski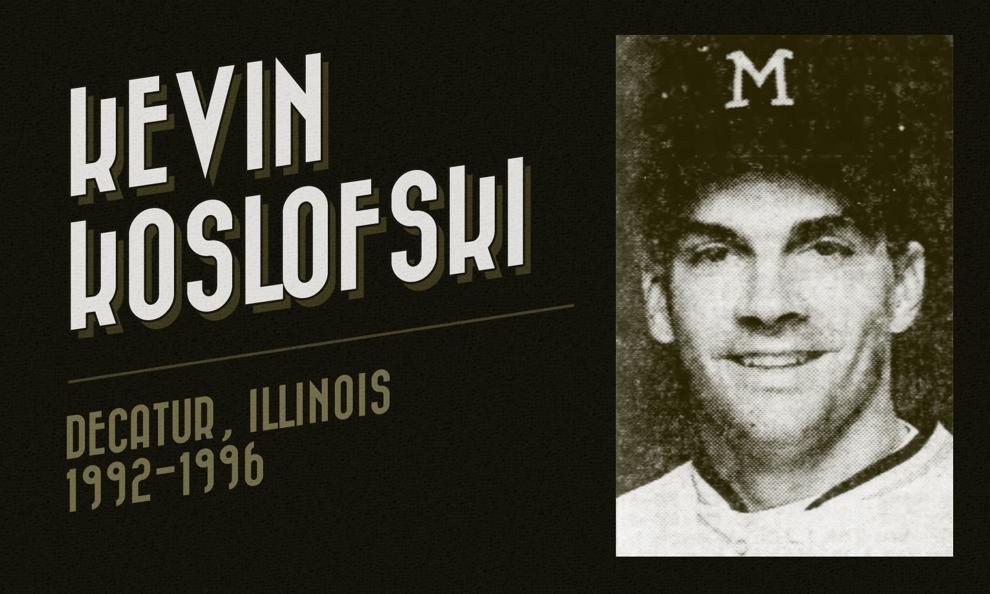 Loren Coleman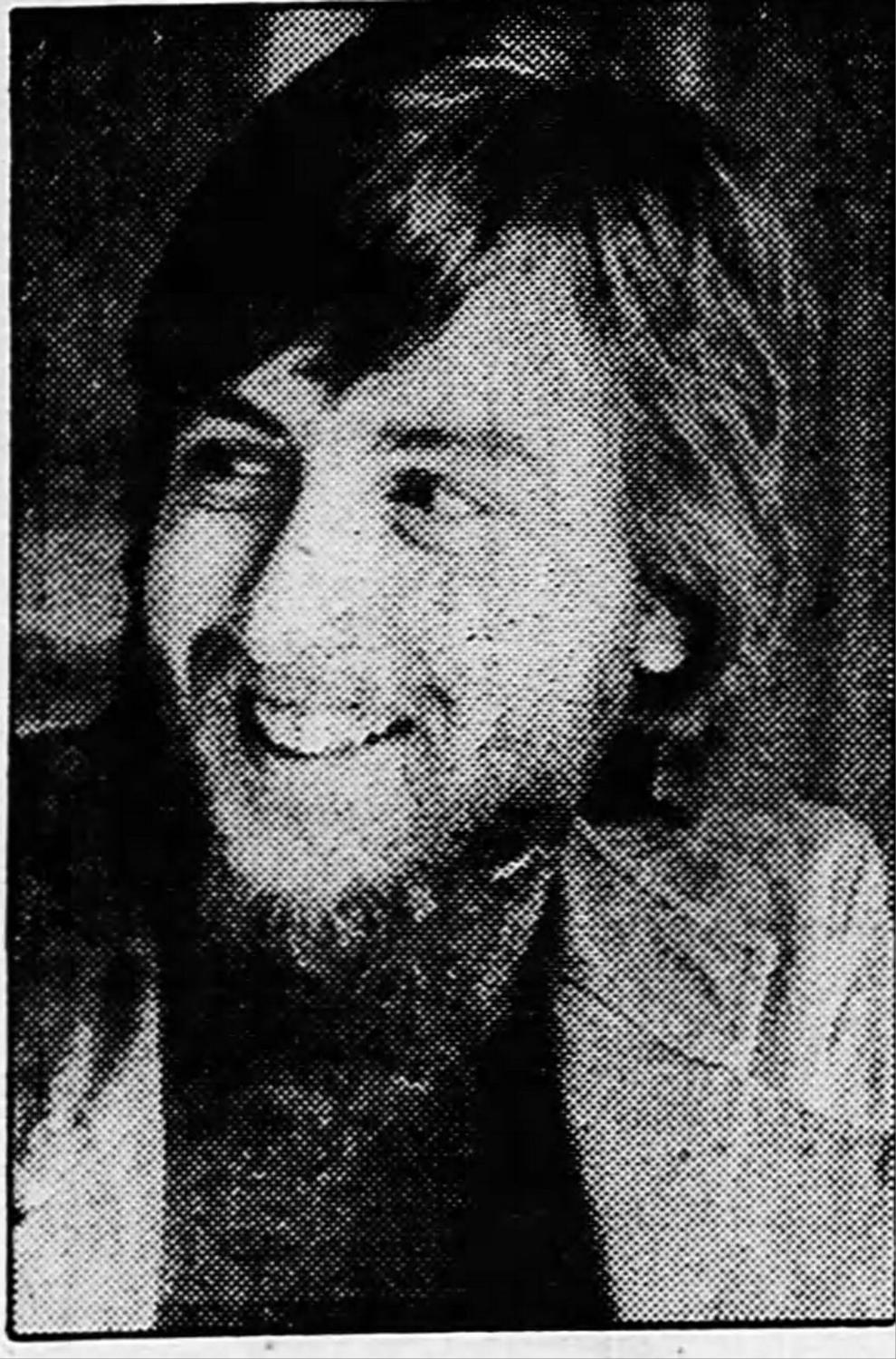 Marcia Morey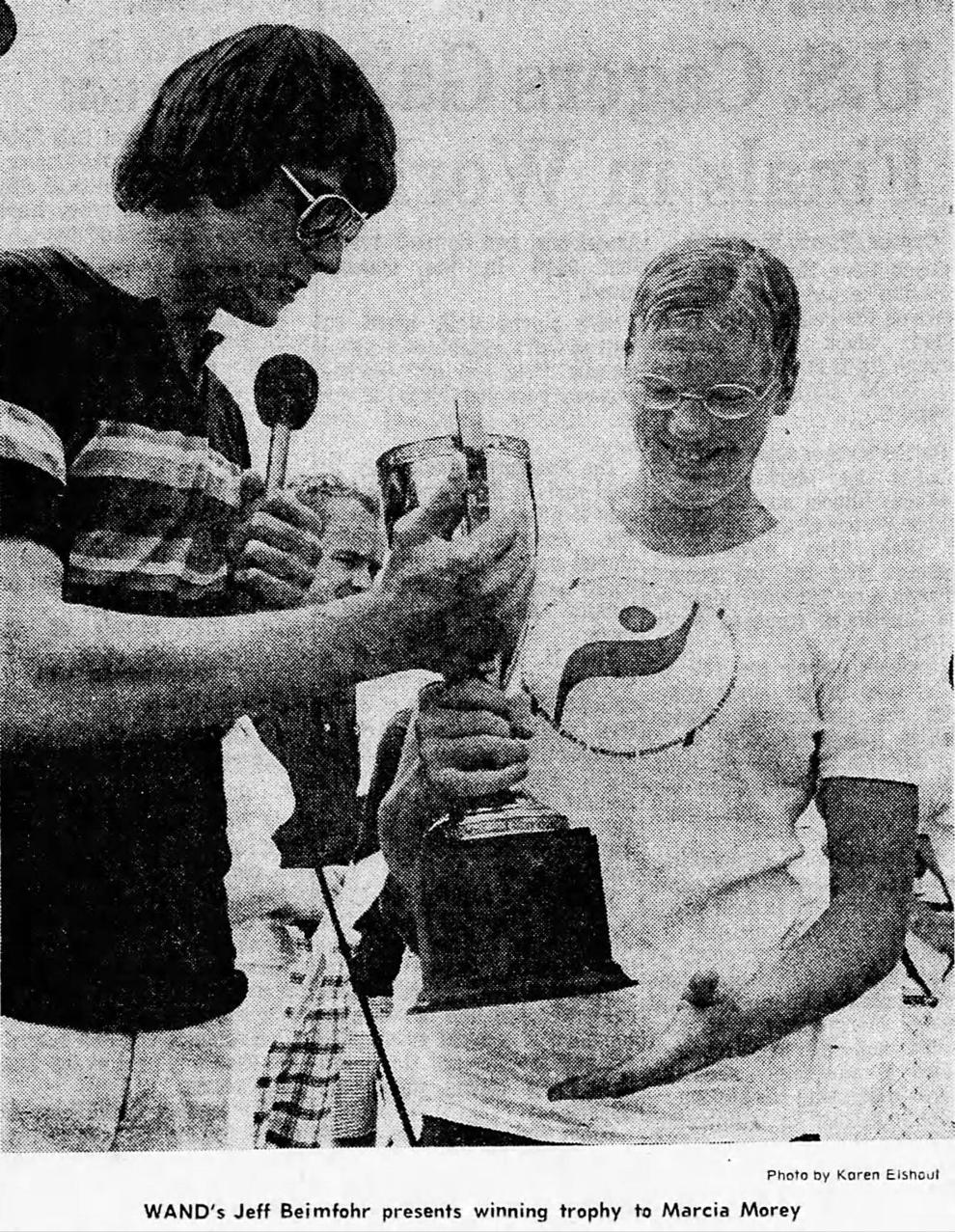 Mary Cogan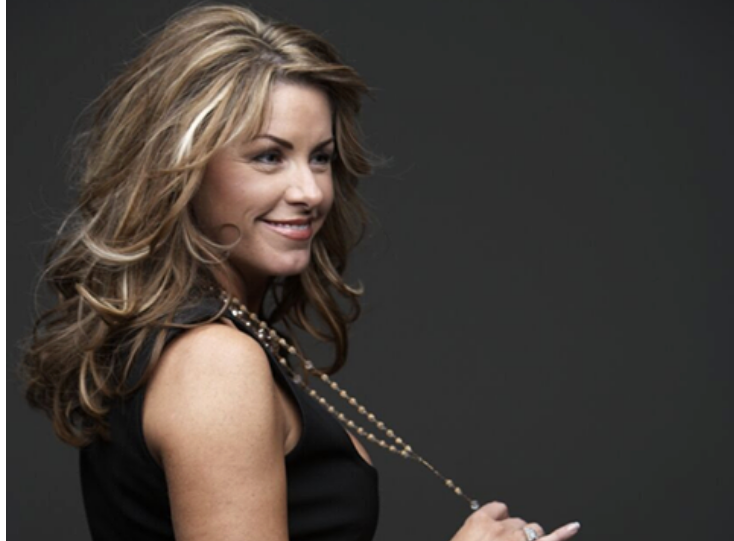 Penny Hammel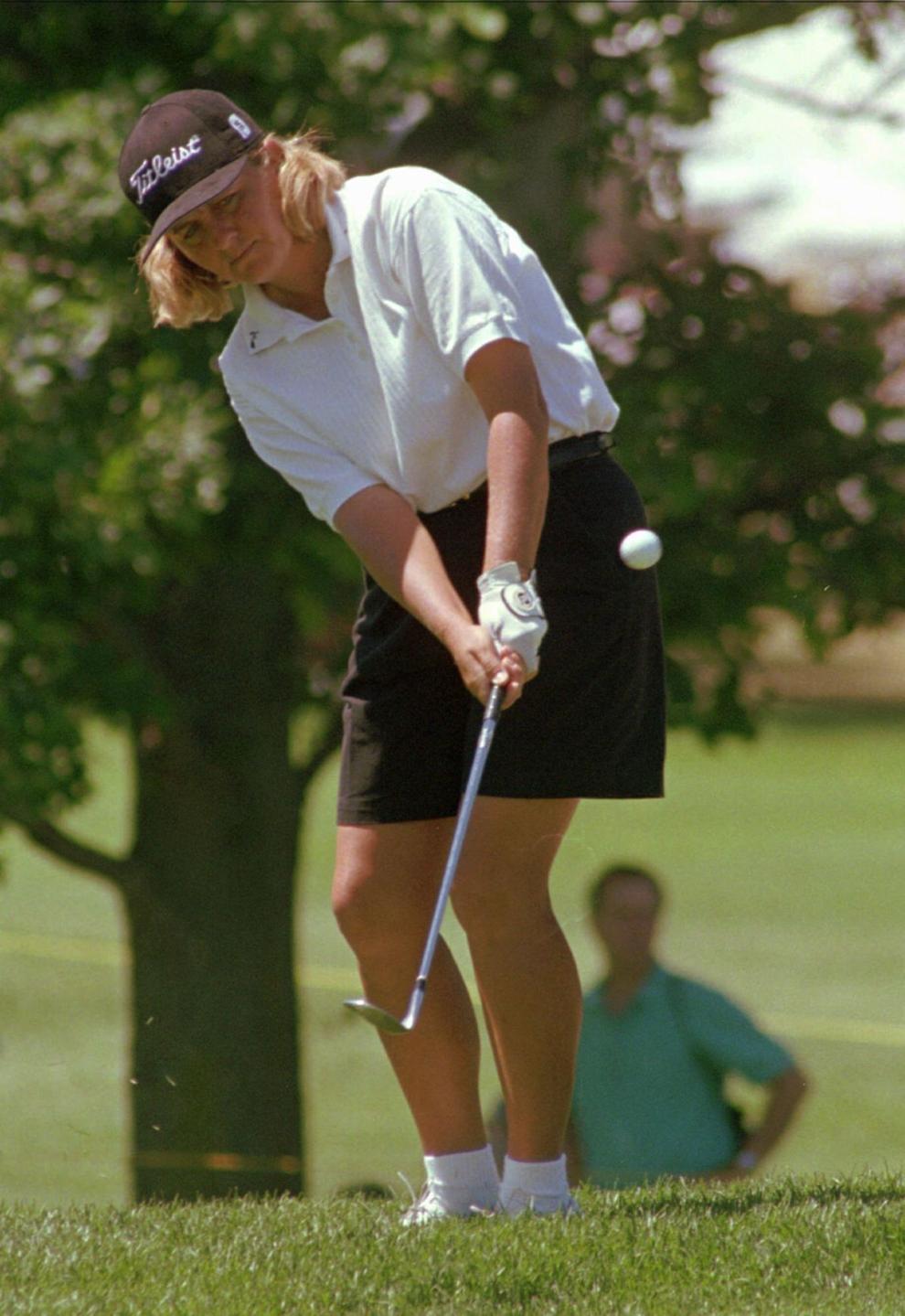 Rasheeda Frost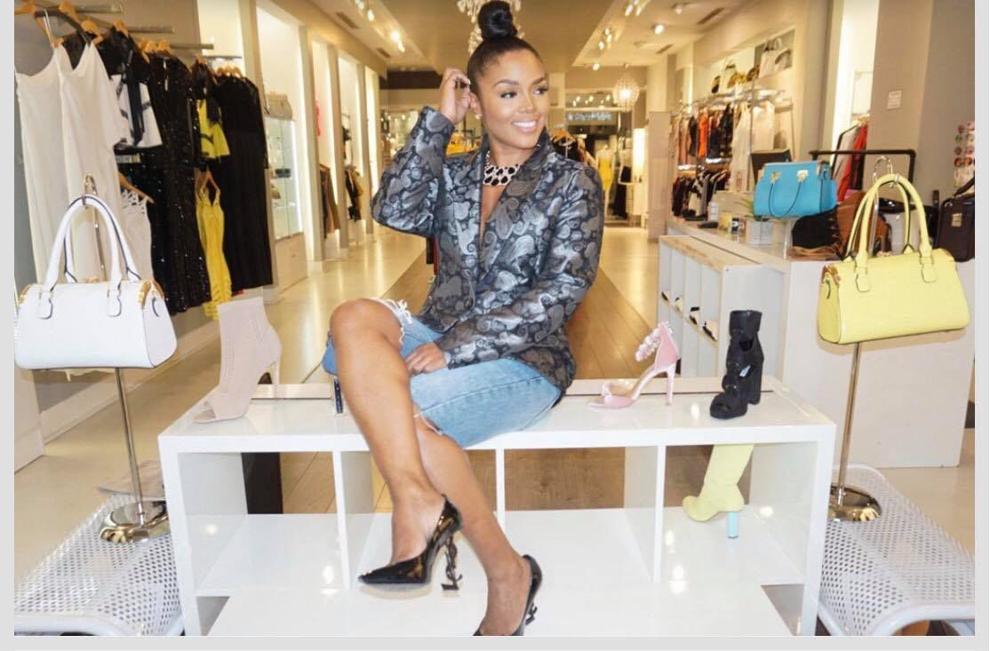 Richard J. Oglesby
Richard Peck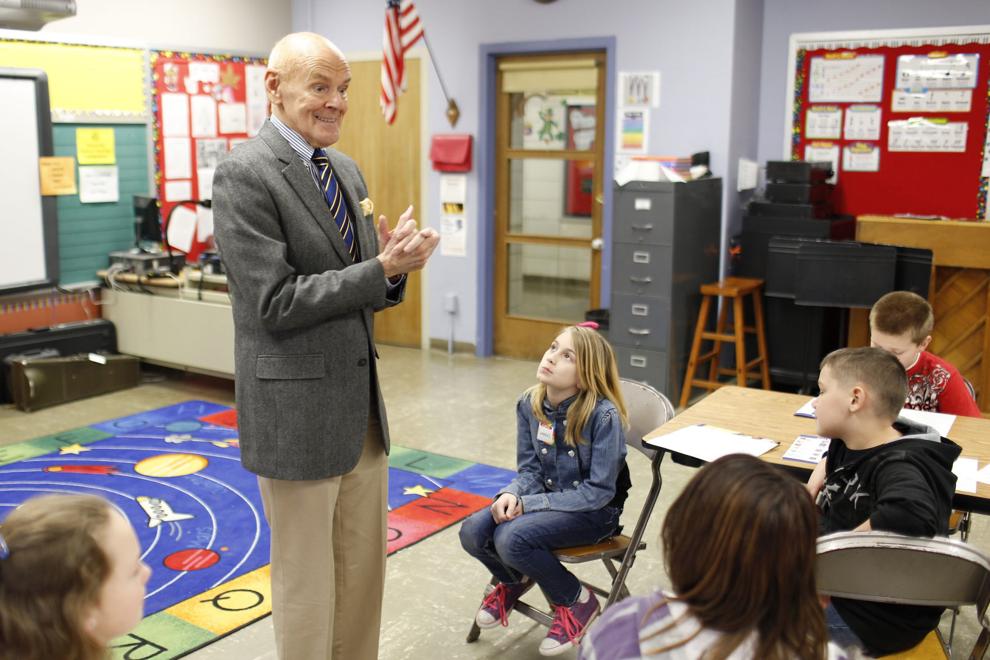 Roe Skidmore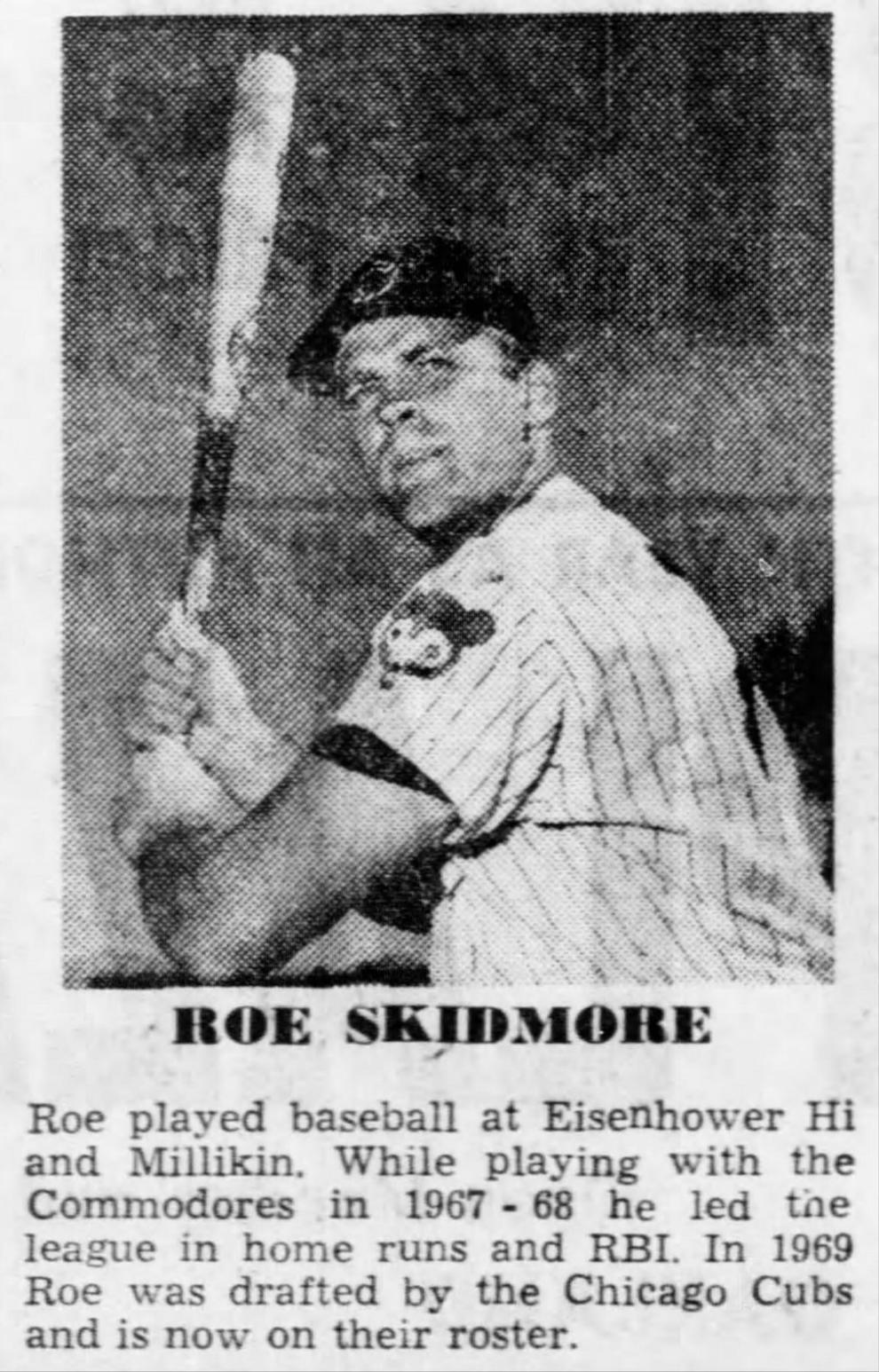 RonReaco Lee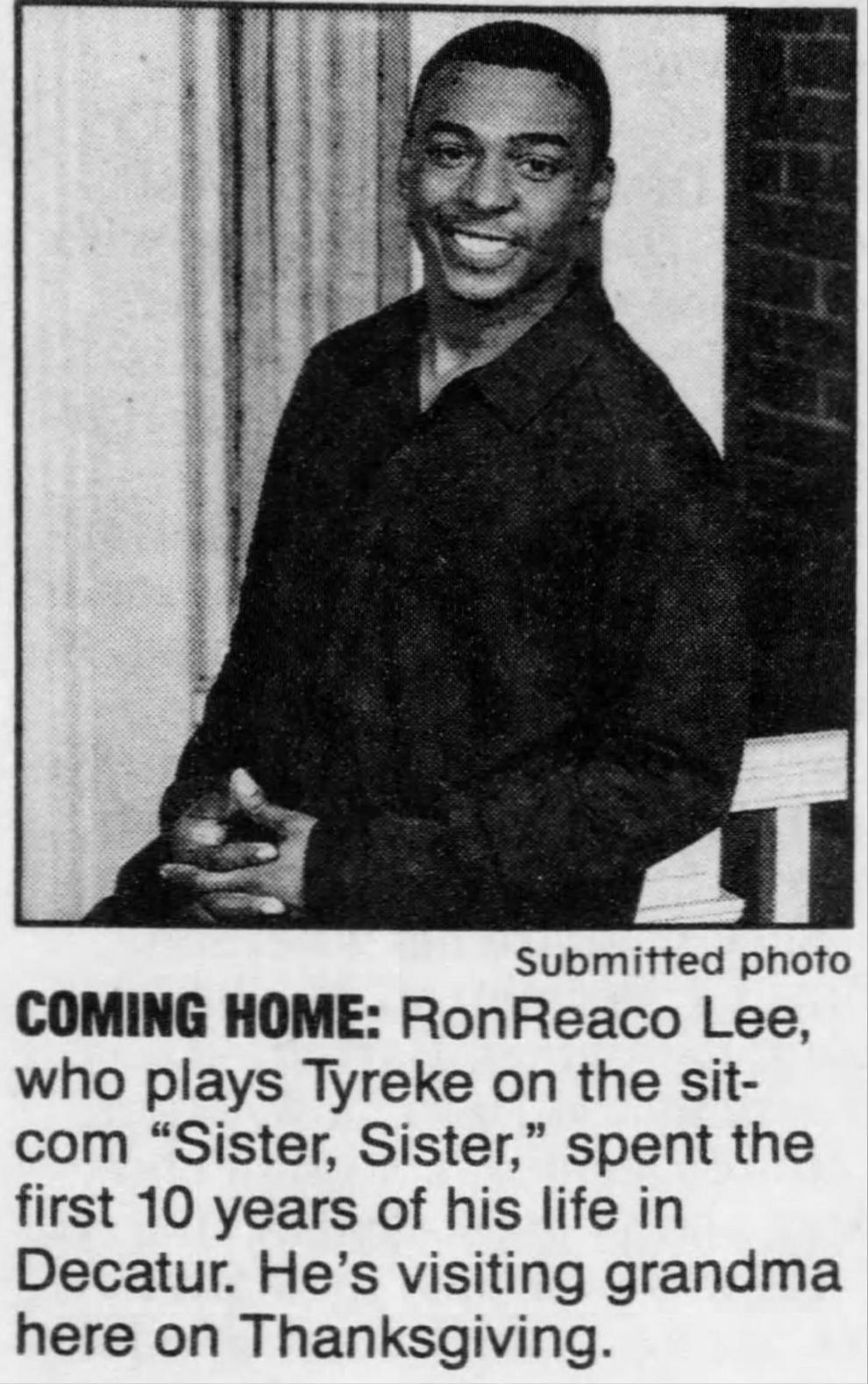 Stephen Ambrose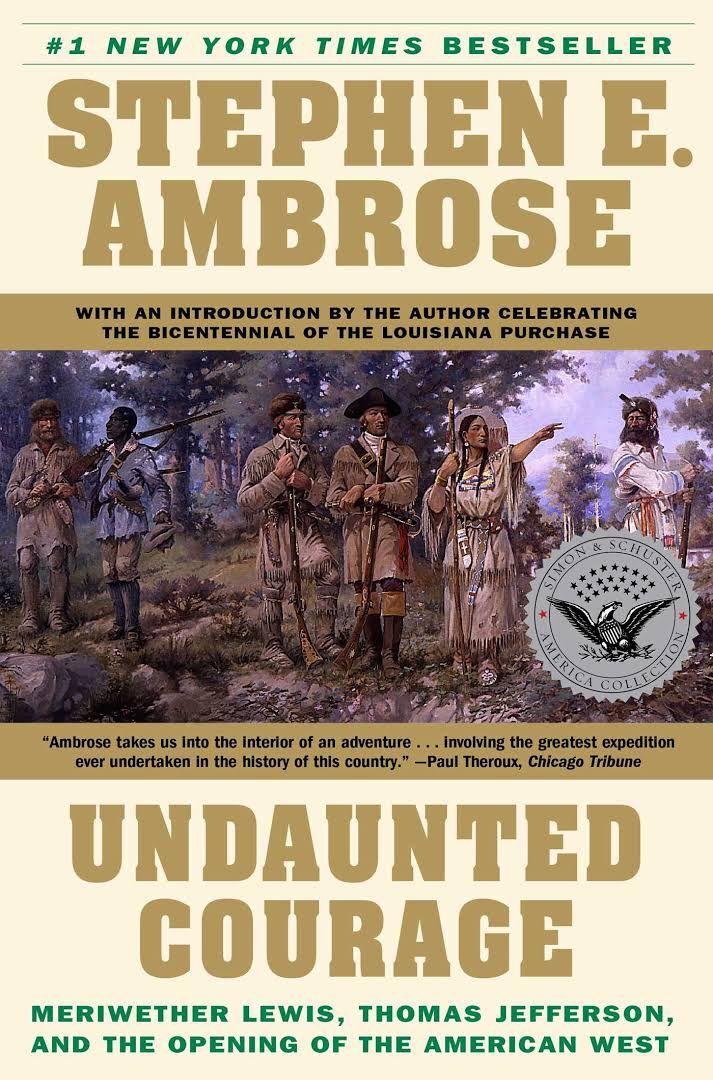 Steve Hunter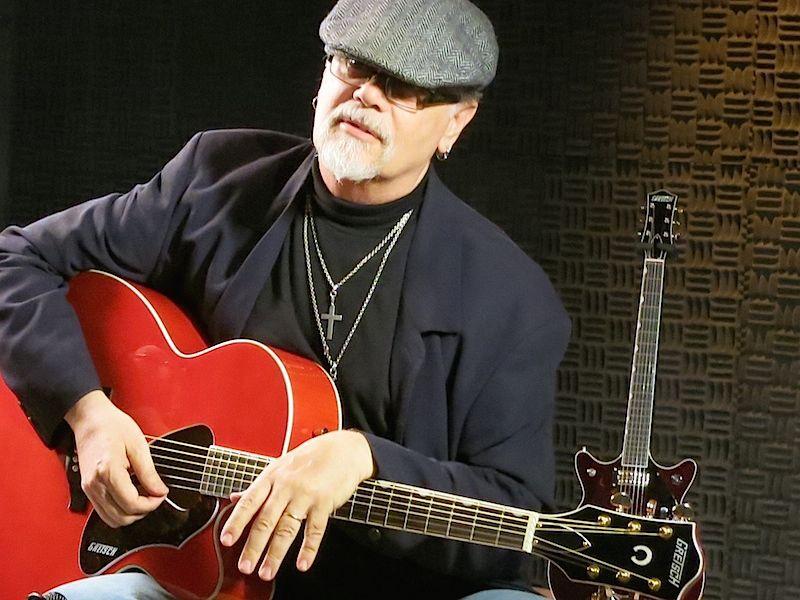 Vito Bertoldo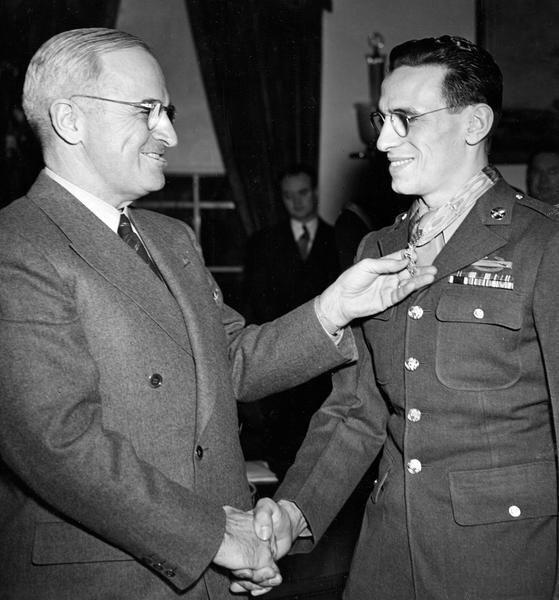 Land of Lincoln Credit Unions announces promotions
DECATUR — Land of Lincoln Credit Union is pleased to announce the promotions of several staff members to new positions in our Decatur offices.
Holly Bateman has been promoted to branch operations manager at the Mound Road–Decatur branch. Bateman has been an LLCU employee for eight years and has also held the title of teller, lead teller, member service representative, loan officer and administrative loan assistant.
Alicia Leonard has been promoted to collections supervisor and will oversee operations within the LLCU Collections Department. Leonard has been an LLCU employee for 12 years and has served in multiple positions including teller, lead teller and collections assistant. 
Jeshae Ali has been promoted to the position of universal banker at our Mound Road branch. Ali has been with LLCU for one year. She will be assisting members with opening accounts, account inquiries, and product/service assistance.
"We are extremely lucky to have such a strong pool of talent within our organization to be able to look within our team to fill these roles," state Jeri Conaway, LLCU vice president of Member Services. "These promotions will serve the LLCU team well, but most importantly, our members will greatly benefit from the outstanding service these three will be providing daily."
Land of Lincoln Credit Union was founded in 1947. As a full-service financial institution, LLCU serves over 30,000 members. Membership in LLCU is open to anyone who lives or works in 27 Illinois counties and their immediate family members. Land of Lincoln Credit Union offers 12 convenient locations in 8 cities to best serve the needs of its membership. As a part of the CO-OP shared branching network, members also have access to over 5,000 branches and 30,000 ATM locations nationwide.
For more information, visit us online at llcu.org or call us toll free at 1-844-222-7788.
GALLERY: A look back at Decatur-area broadcast personalities
WAND executives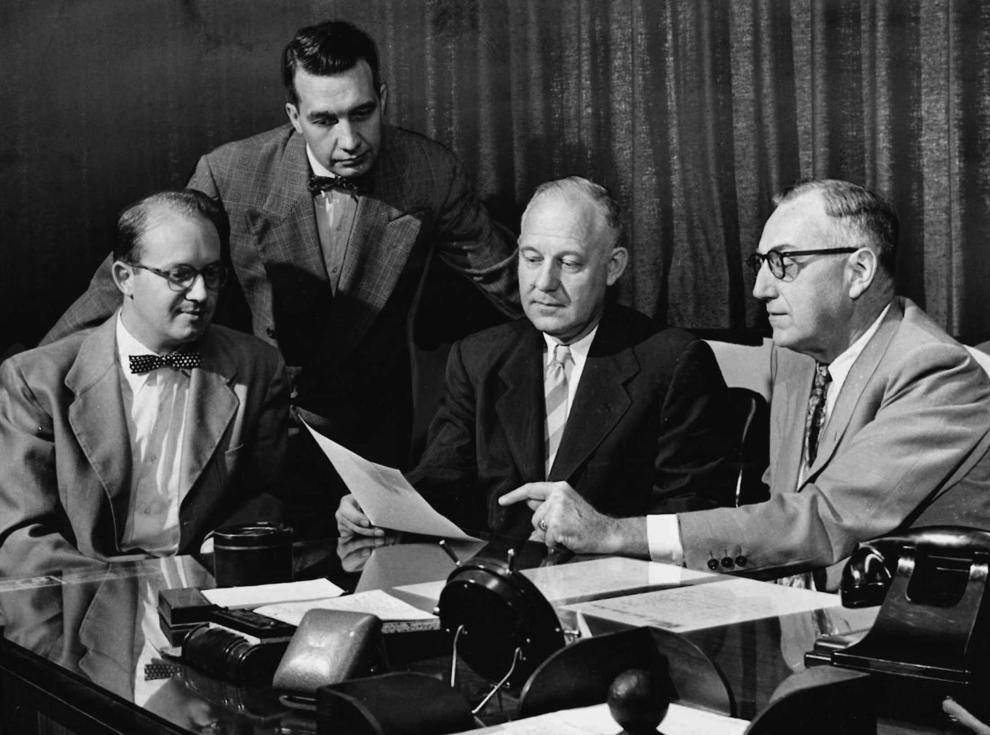 WSOY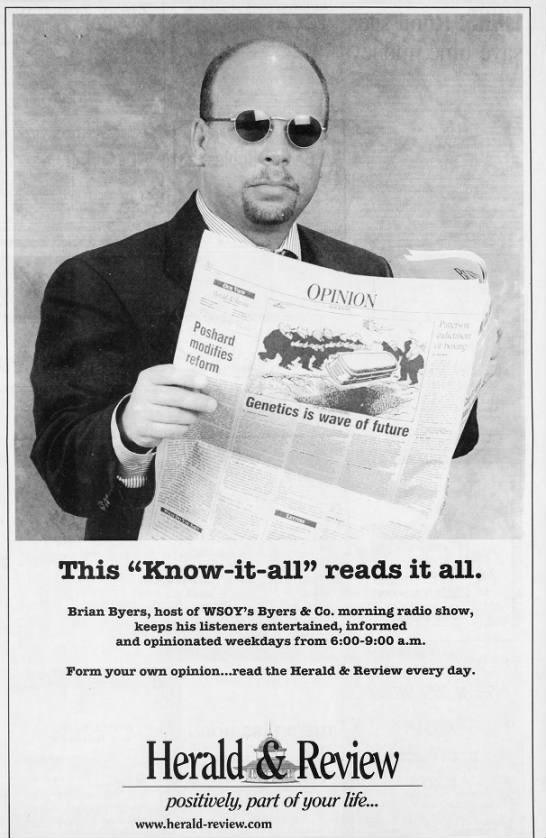 Herald & Review, February 1990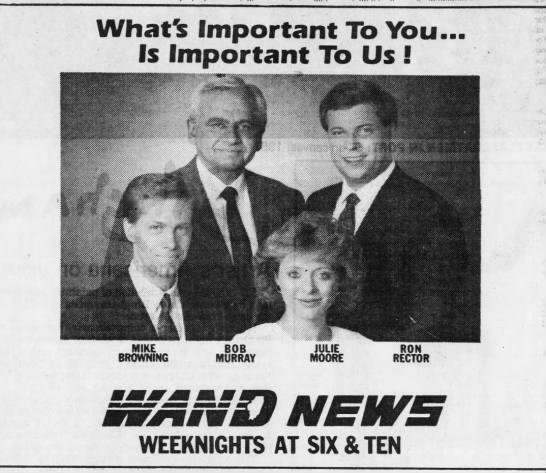 Dick Westbrook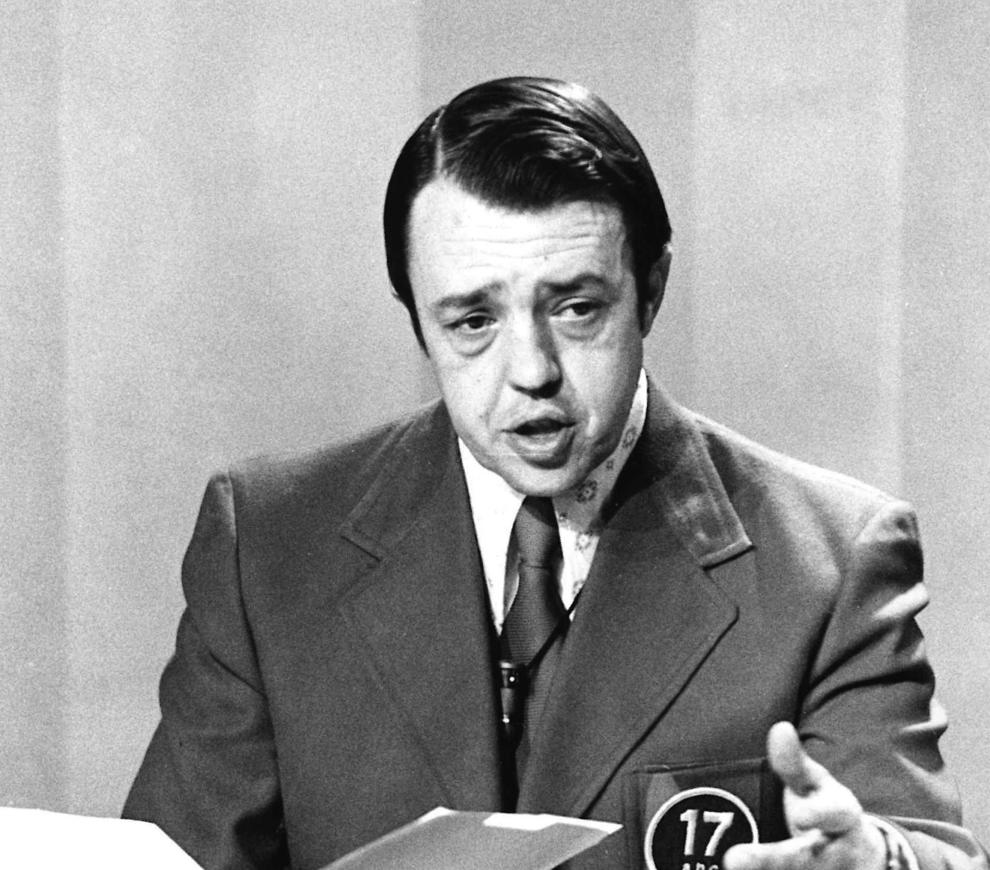 Del Rosso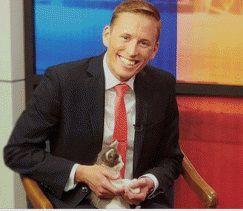 Herald & Review, May 1998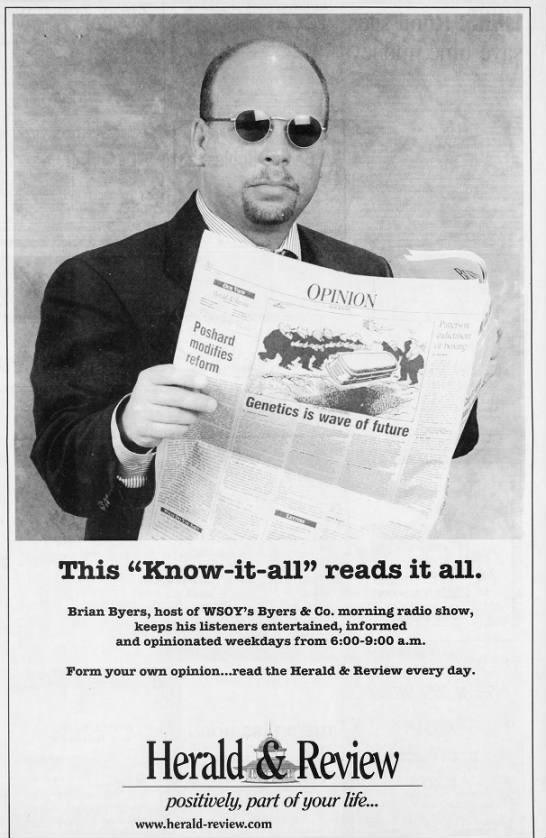 WSOY basketball broadcast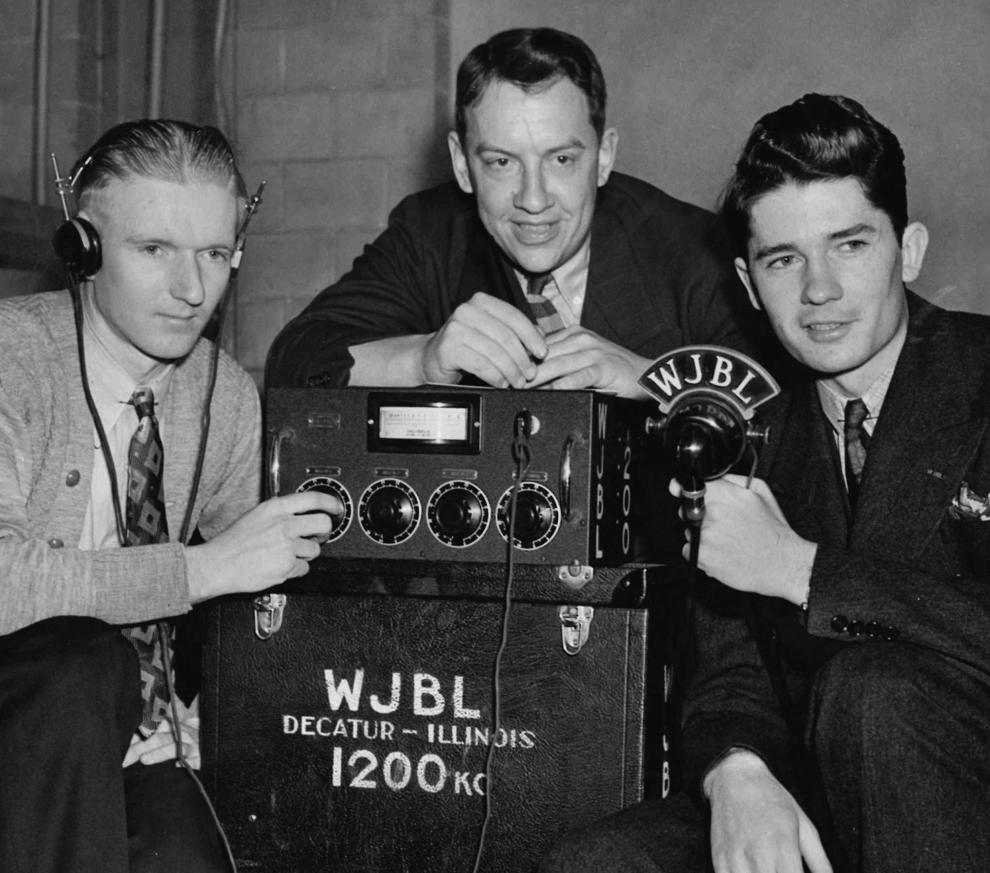 1965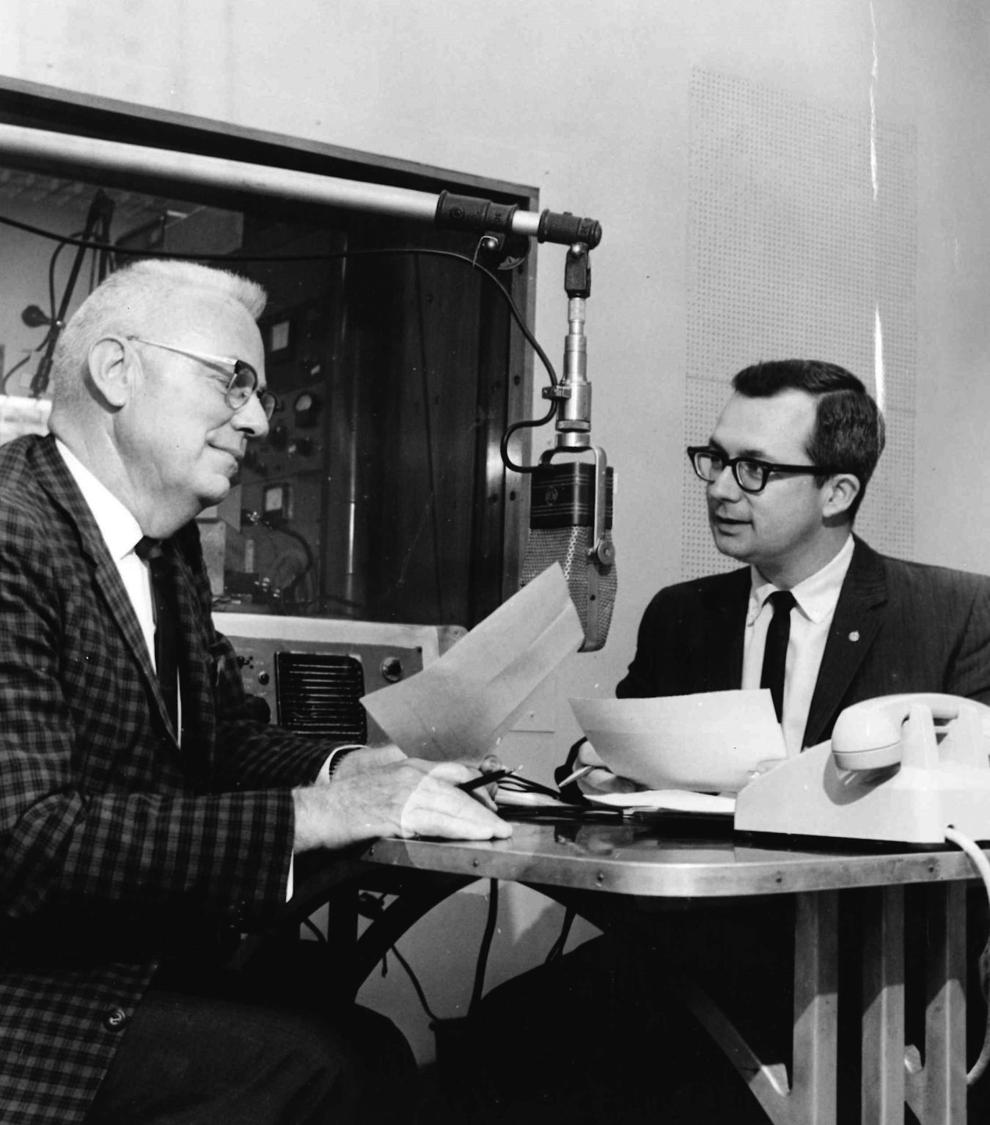 WAND projection machine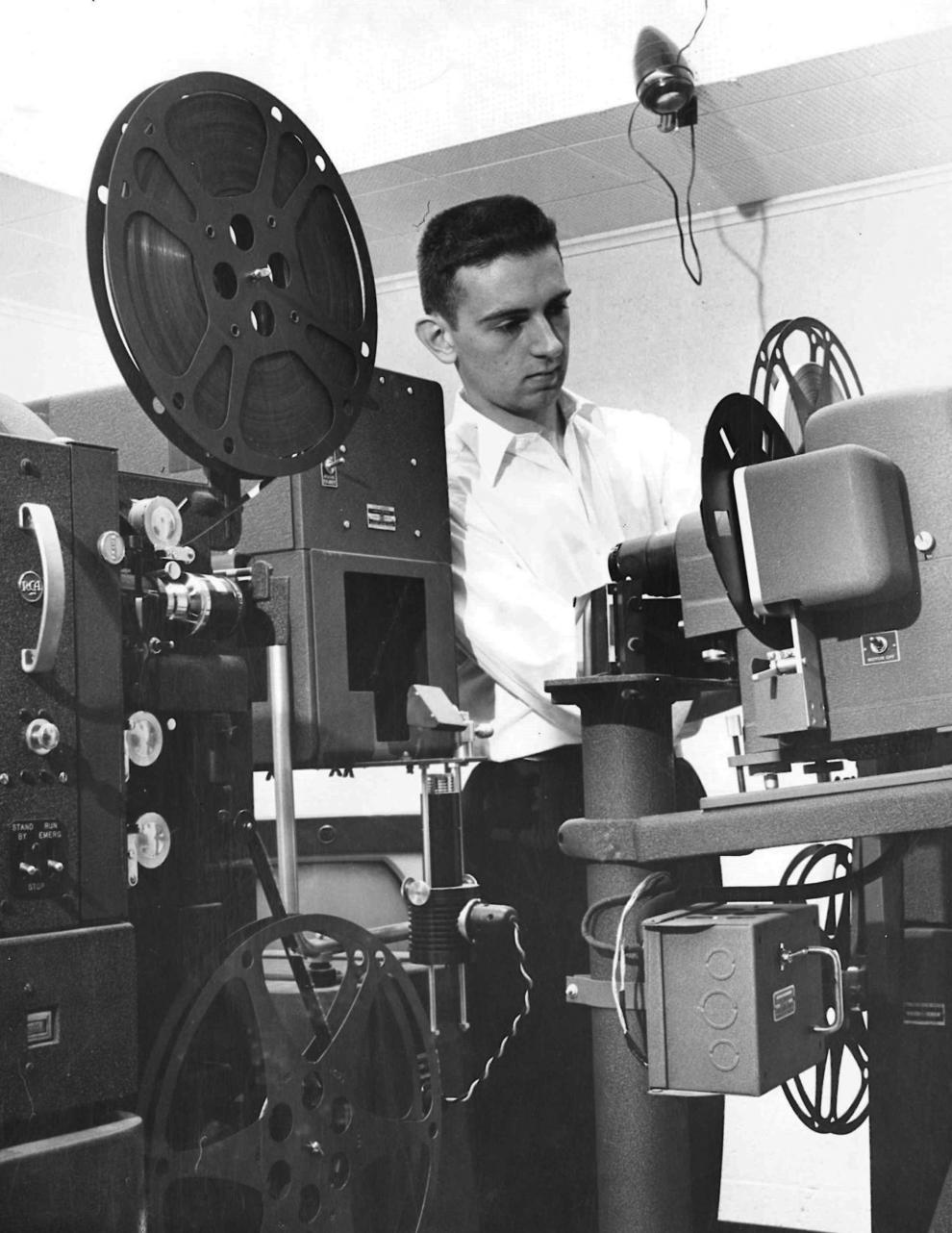 Anita Norfleet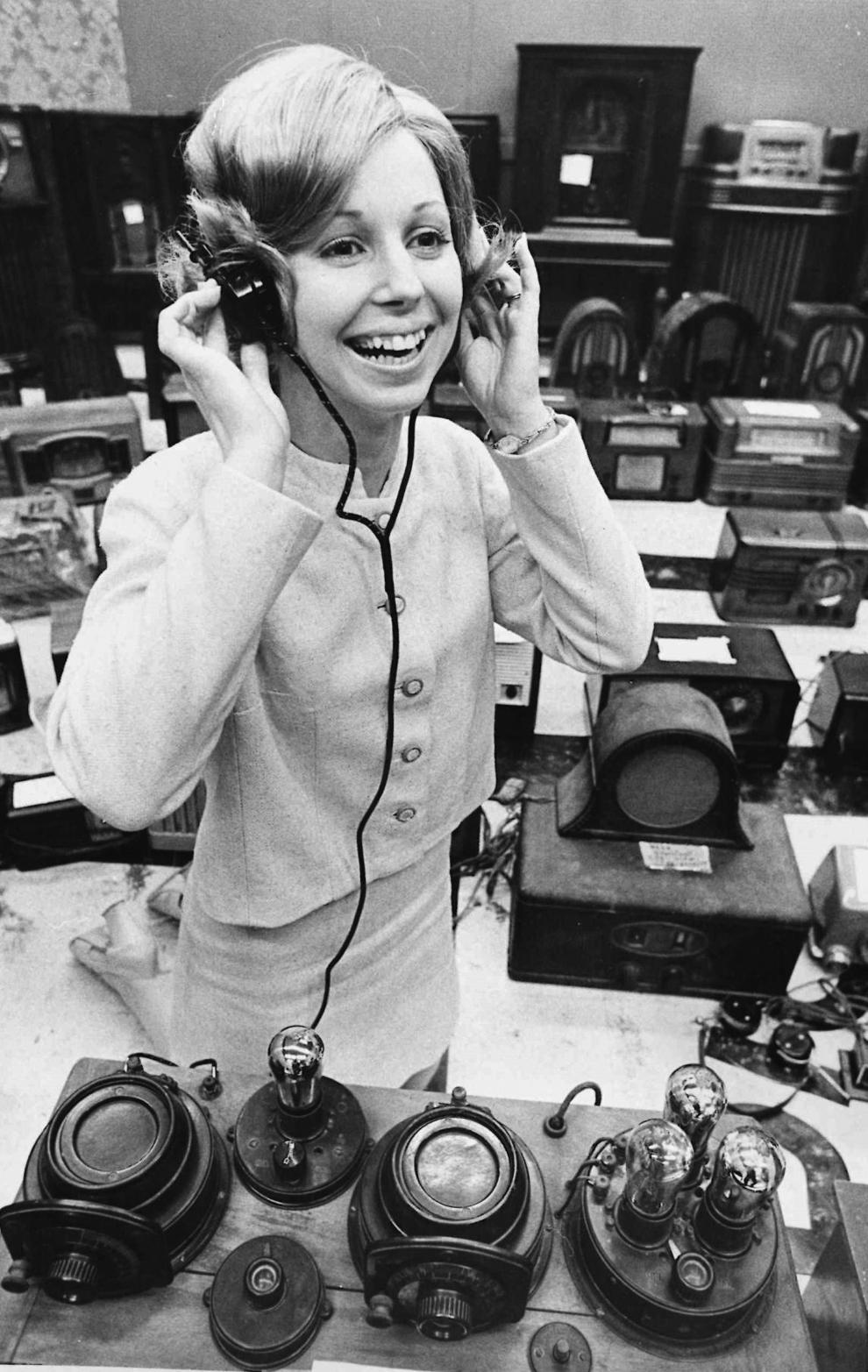 WTVP Edwin Pianka, assistant chief engineer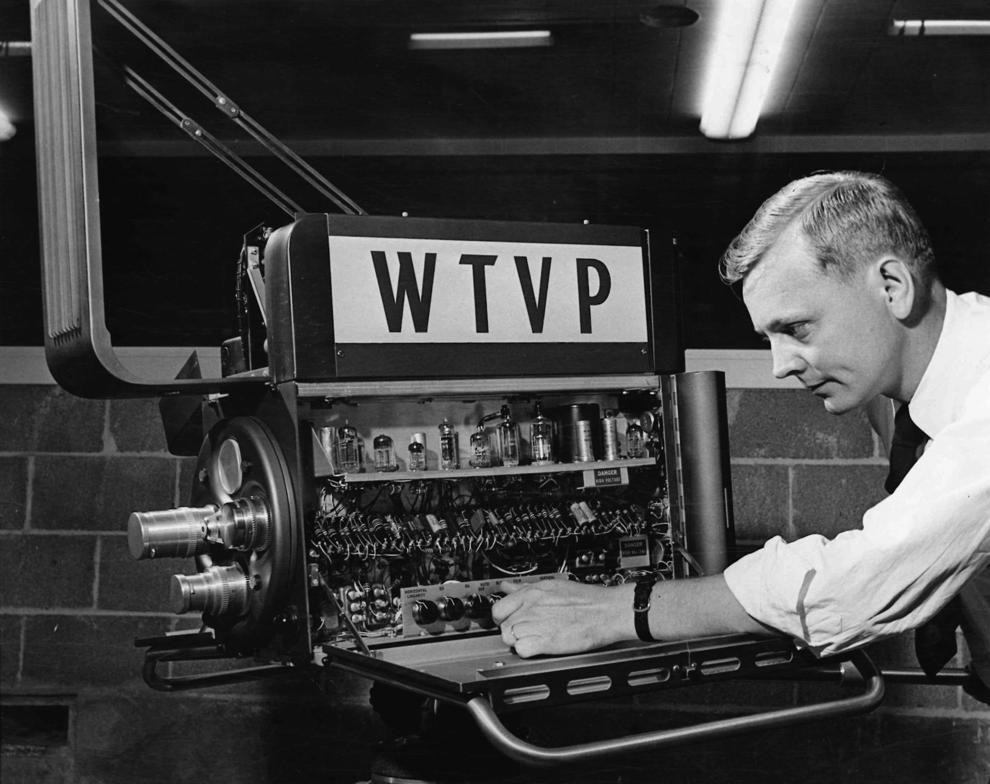 WTVP sales staff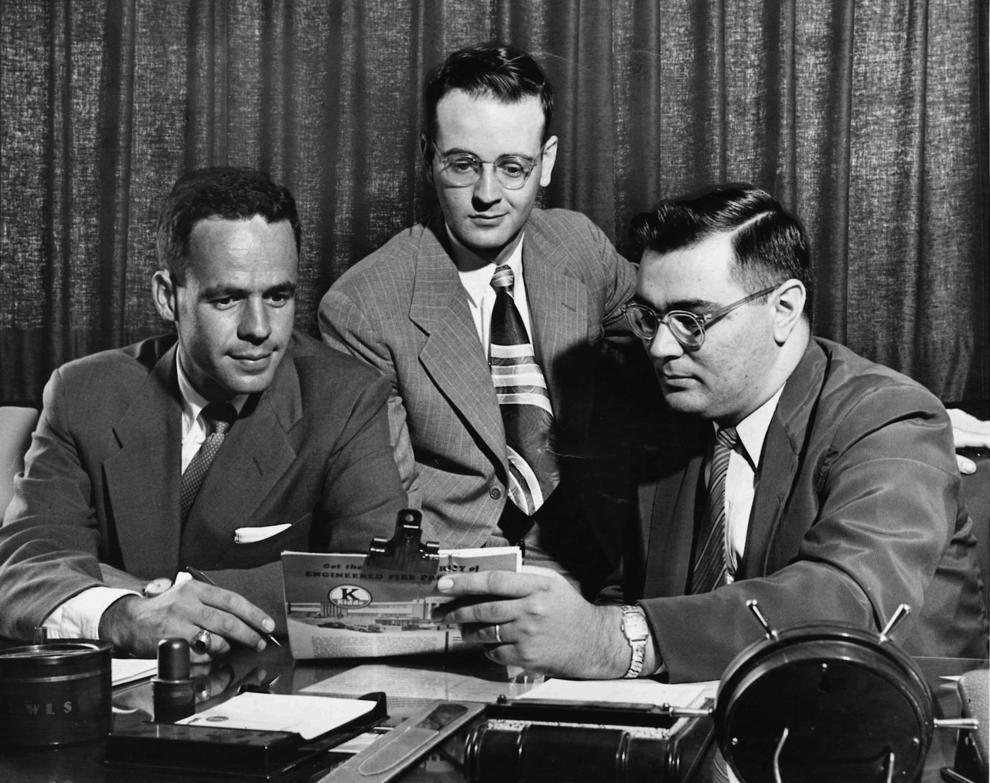 WAND weatherman
WSOY announcer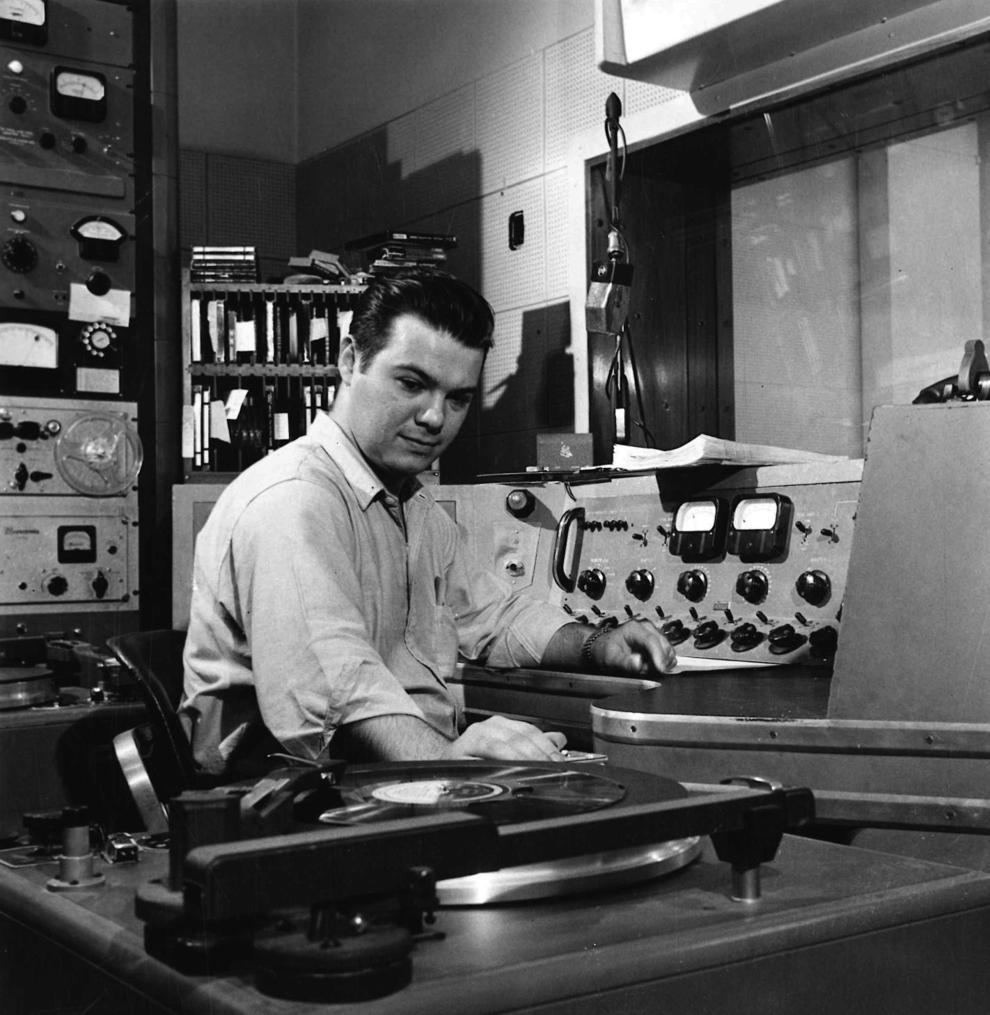 Ashonti Ford WAND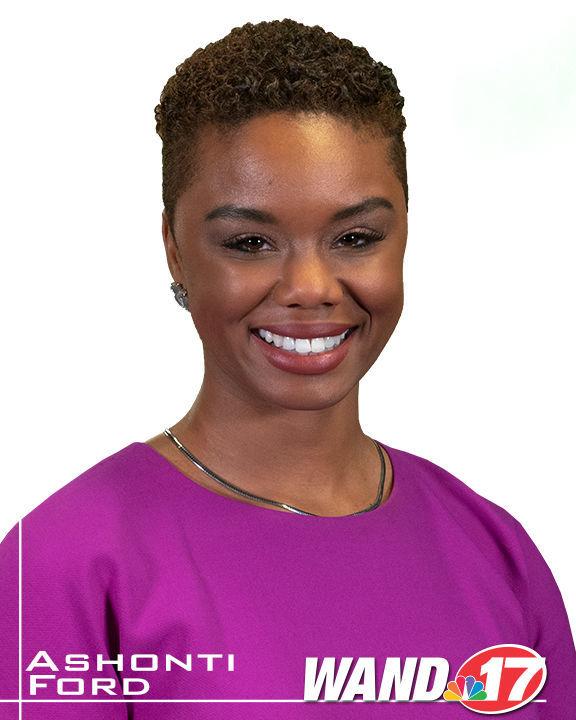 Fultz, J.C. (James)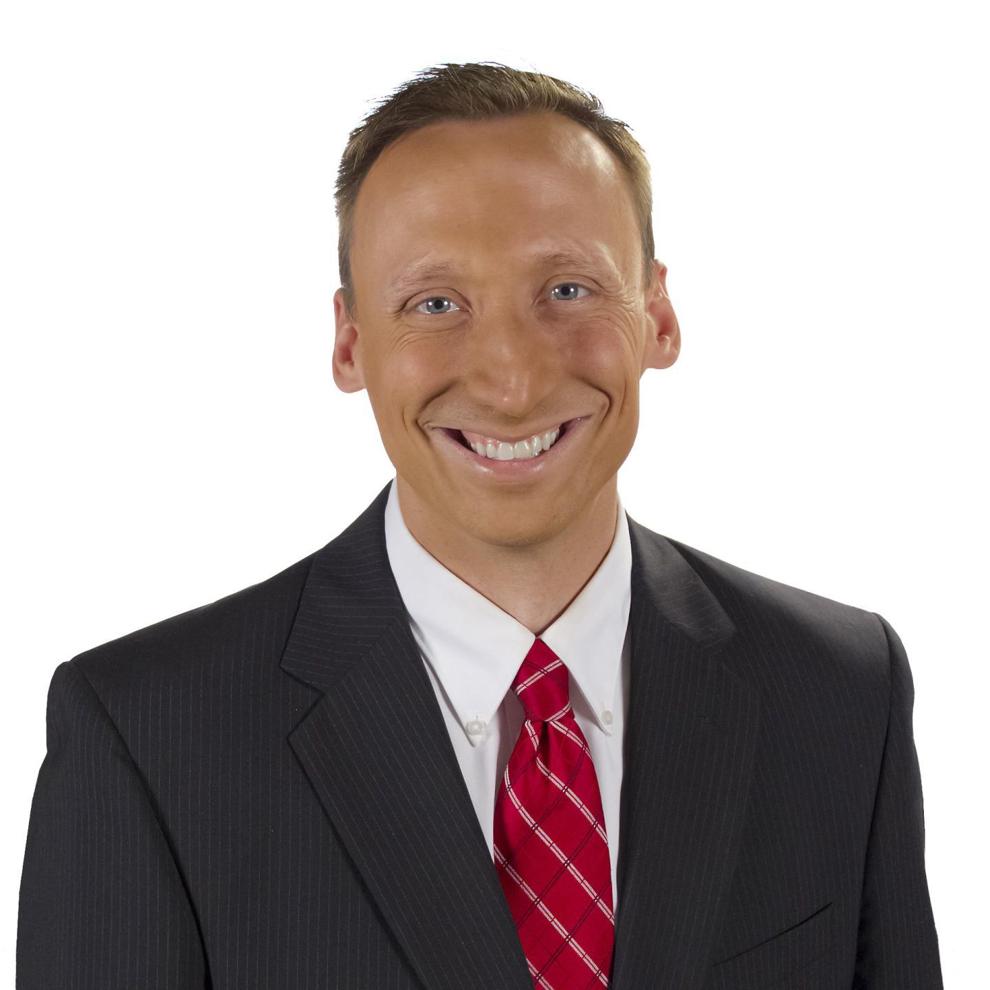 WSOY engineer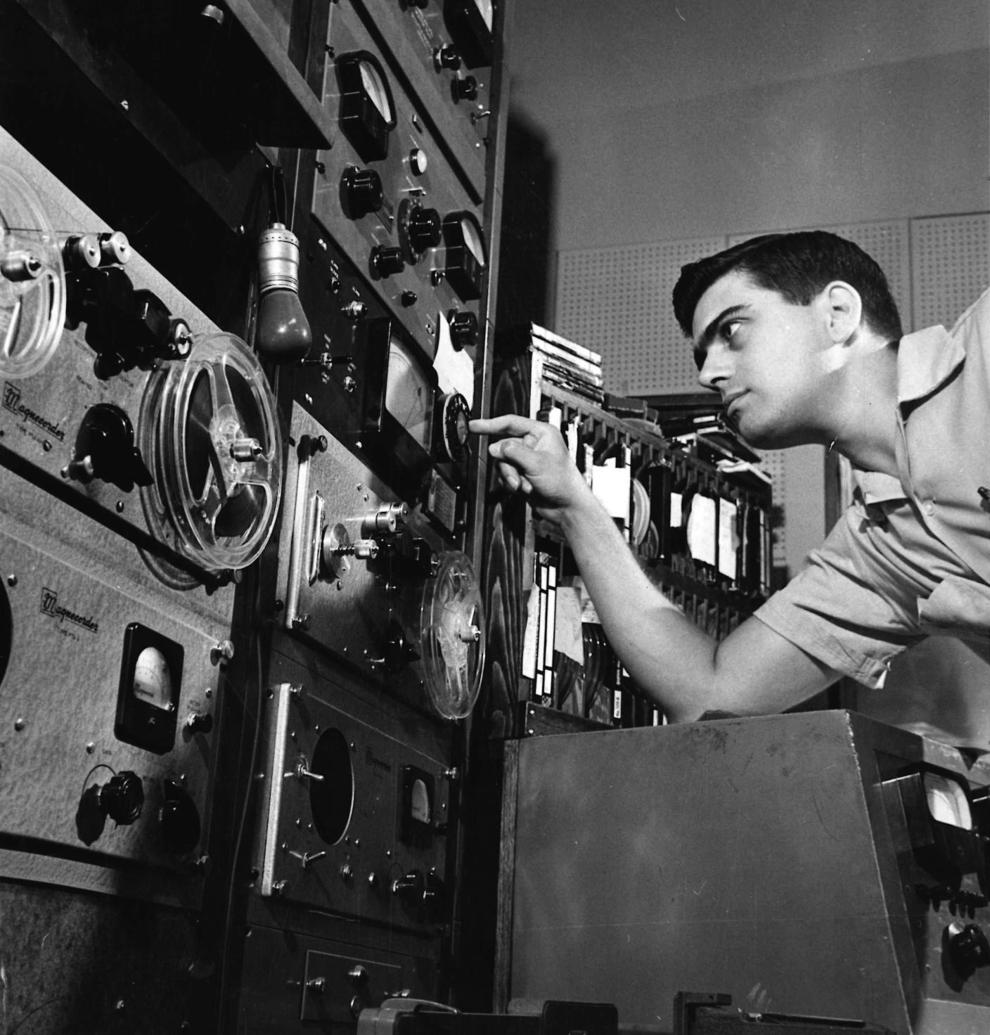 WSOY record library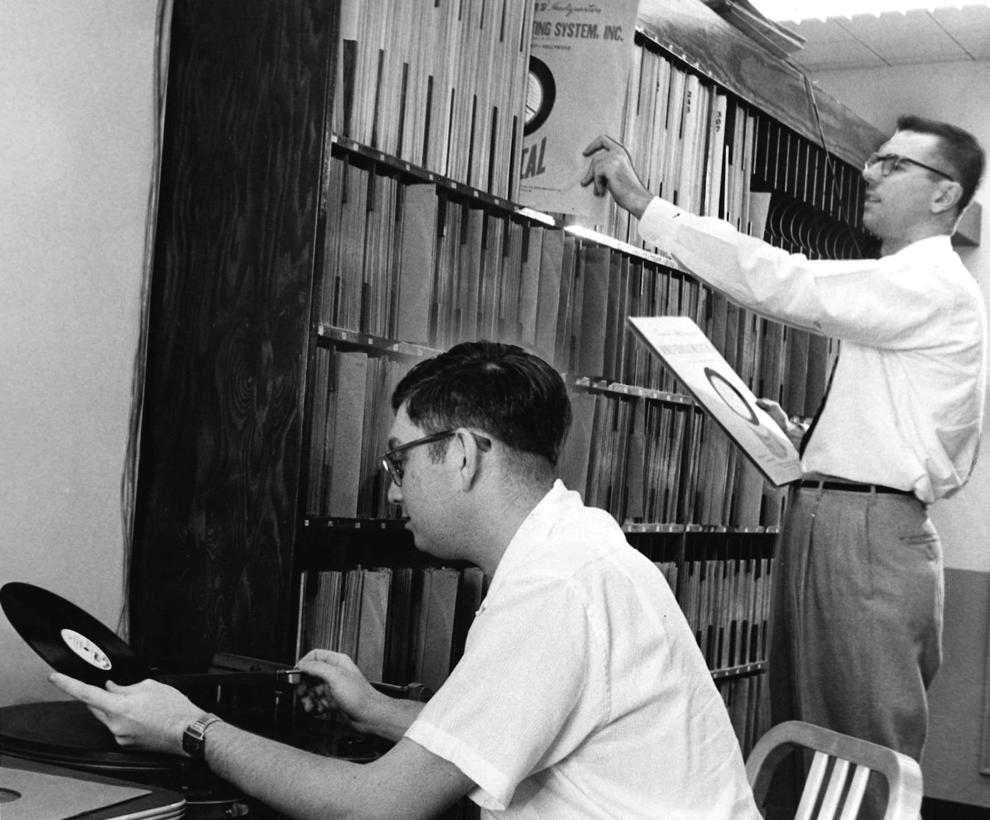 Primrose of Decatur named Community of the Year
DECATUR — Primrose Retirement Communities, L.L.C. has named Primrose of Decatur one of its Communities of the Year. 
"Each year, we recognize Primrose communities across the company who have excelled at fulfilling our mission of creating happy and healthy living environments for our senior population. This award is a reflection of the team members who are passionate about working together to provide person-centered lifestyles to their residents. We are proud to honor Primrose of Decatur with this award for 2020," said President of Primrose Retirement Communities, BJ Schaefbauer.
Primrose Retirement Community of Decatur consists of 36 independent living apartment homes, 32 assisted living apartment homes, and 12 townhome villas.
Primrose Retirement Communities, LLC, headquartered in Aberdeen, South Dakota, provides high-quality independent living, assisted living, and memory care communities across the country which specialize in personalized services and resident-focused care. The mission of Primrose Retirement Communities is to create happy and healthy living environments for seniors. Since the opening of the first Primrose community in Aberdeen in 1991, Primrose has grown to include over 40 locations in 19 states.
Look up! The stories of Decatur's tallest buildings
1) A.E. Staley Administration Building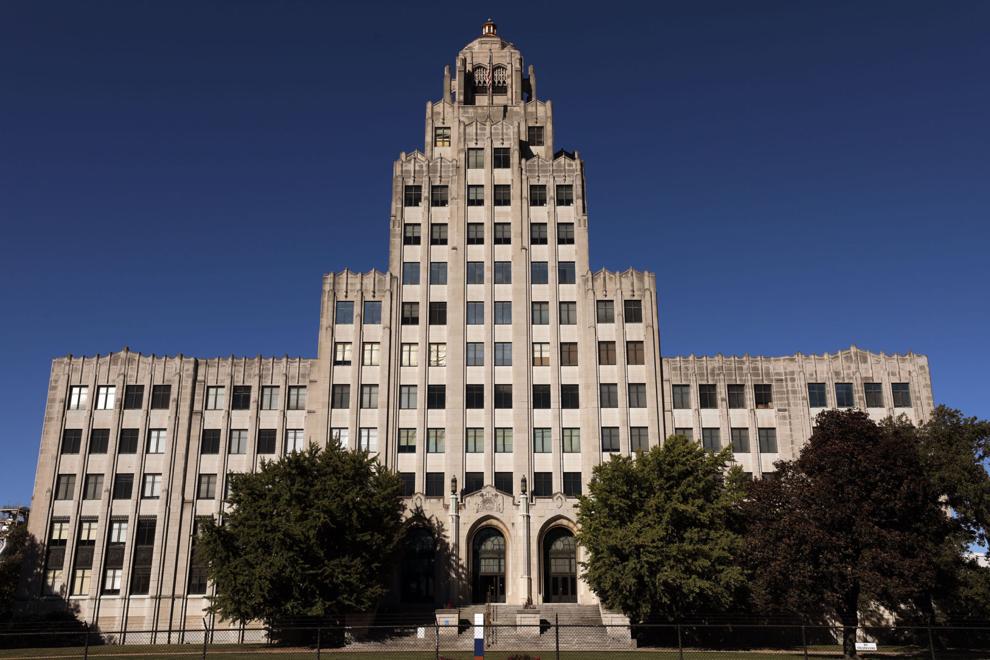 ​2) Barnes Citizens Building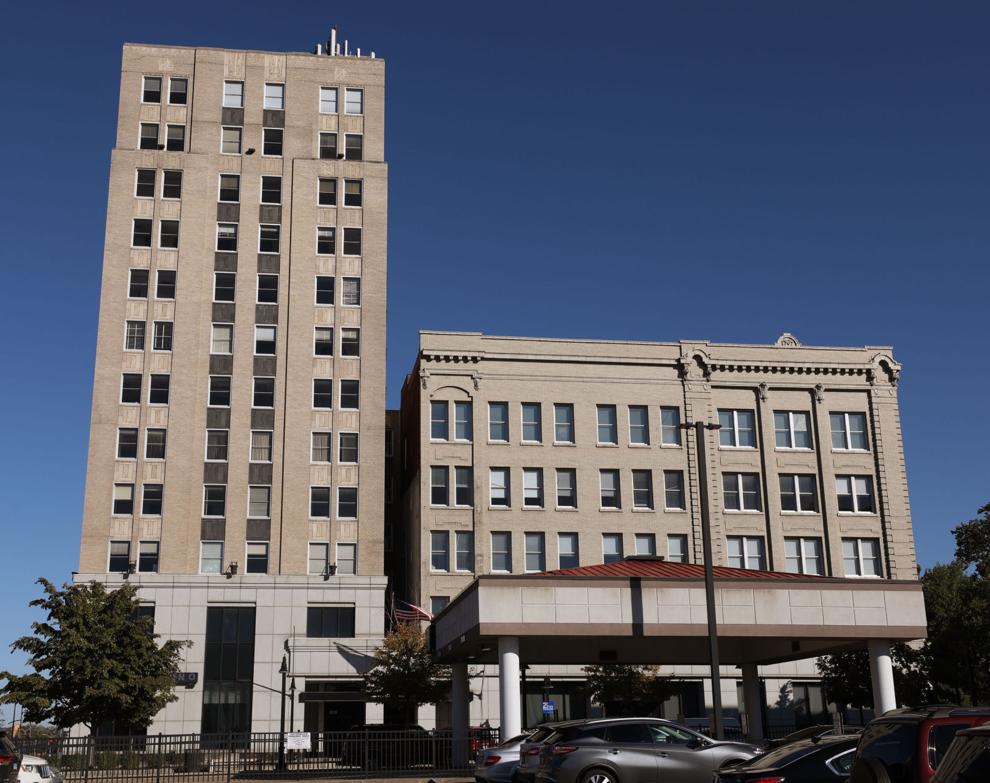 3) ​Illinois Power Building​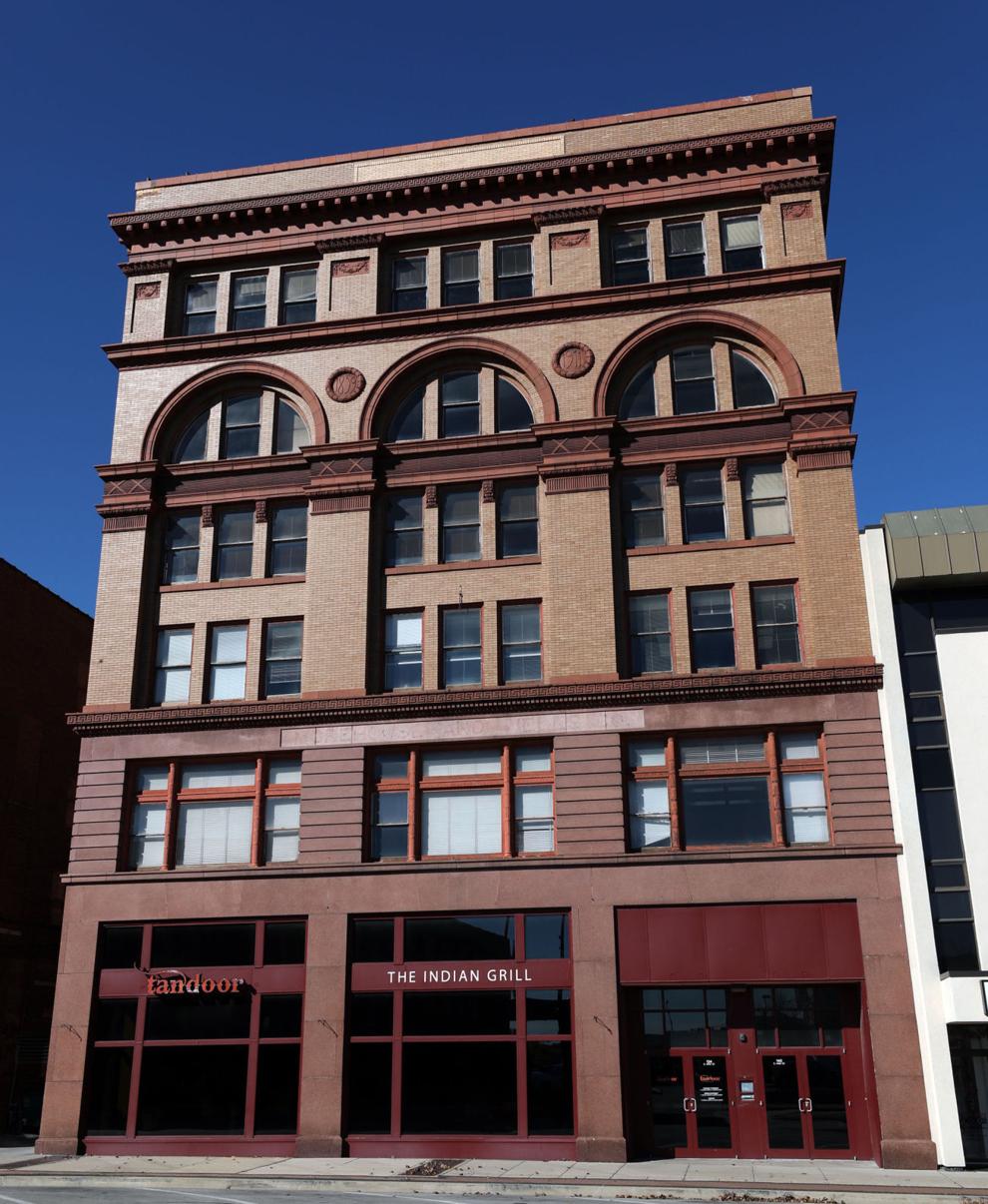 4) One Main Place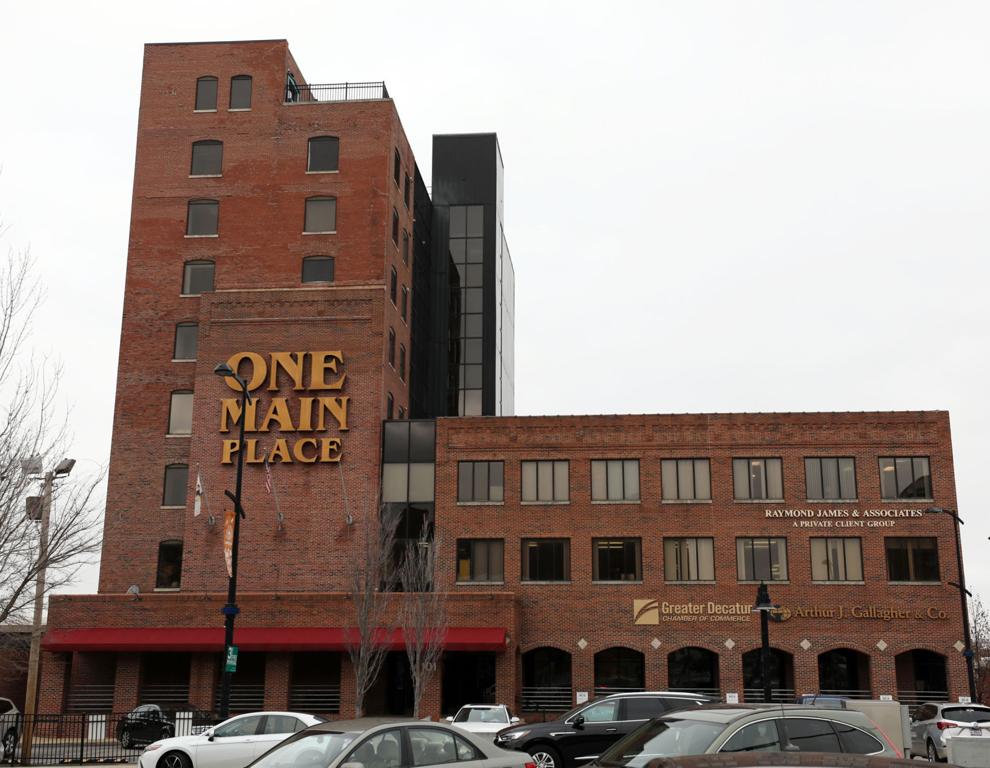 5) Macon County Building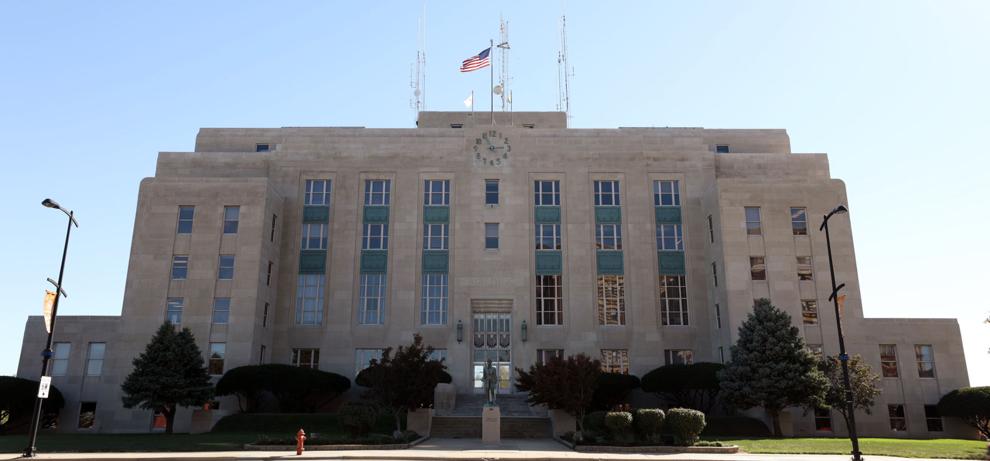 6) Millikin Court Building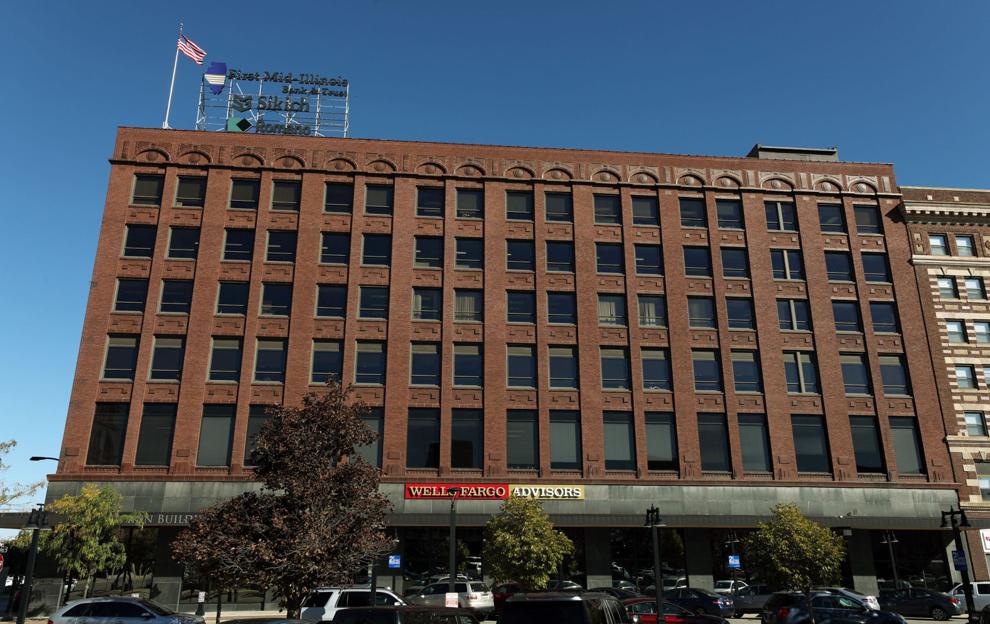 Josh Chamblin joins First Mid Wealth Management
DECATUR — First Mid Wealth Management is pleased to welcome Josh Chamblin to their financial advisor team.
Chamblin has been advising individuals and businesses in the Decatur community for the past four years. In addition to his tailored financial planning, investment strategy, and retirement solutions advice, Chamblin's clients most appreciate the personal service they receive from him and his consultative approach to helping them make informed investment decisions.
Chamblin is a Decatur native and a military veteran. He served eight years of active duty in the U.S. Marine Corps prior to working his way through college. Chamblin has associate, bachelor, and master degrees in Business Administration. He earned his MBA at Millikin University. Chamblin is also active in the community as a member of the Decatur Municipal Band, the Small Business Executive Committee of the Greater Decatur Chamber of Commerce, the Marine Corps League, and the Mount Zion Council of the Knights of Columbus. Prior to joining First Mid, he was a Financial Advisor at Wells Fargo Advisors in Decatur.
"We are excited to have Josh join our team in Decatur," says Brad Beesley, president and CEO of First Mid Wealth Management. "We have been looking to expand our team in Decatur to help our customers succeed in meeting their financial goals, and with Josh onboard, his dedication and experience will only add more value to the team. I am confident that our customers are in great hands."
GALLERY: Looking back at the Decatur roots of the Chicago Bears 🏈
1920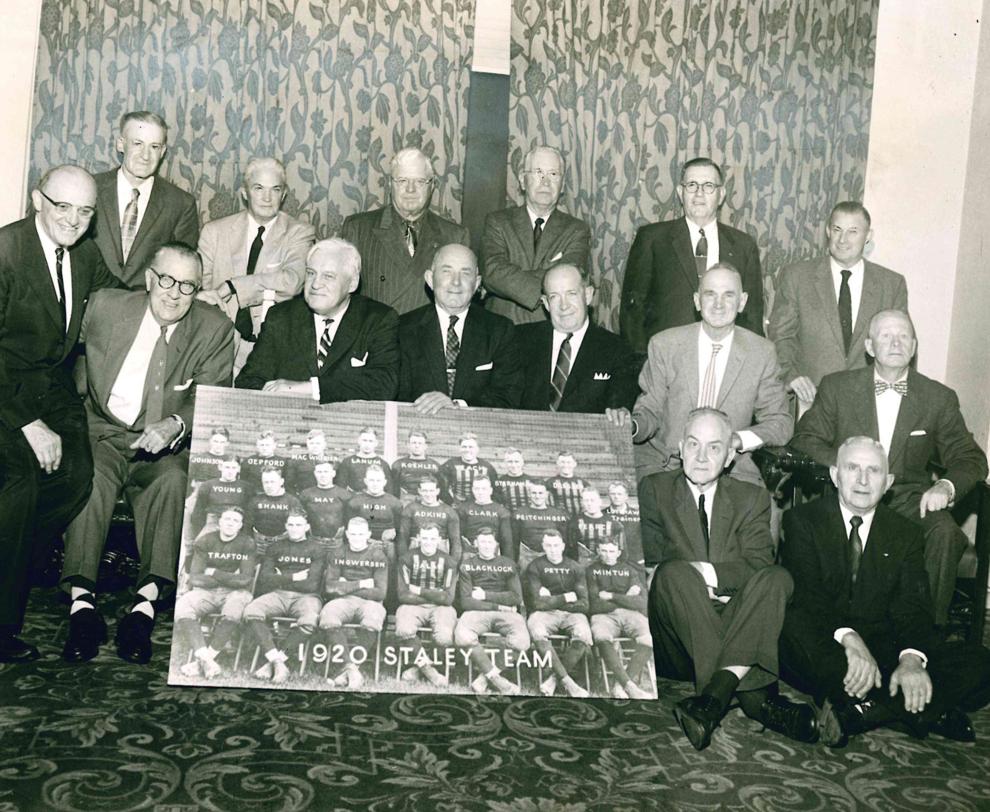 1920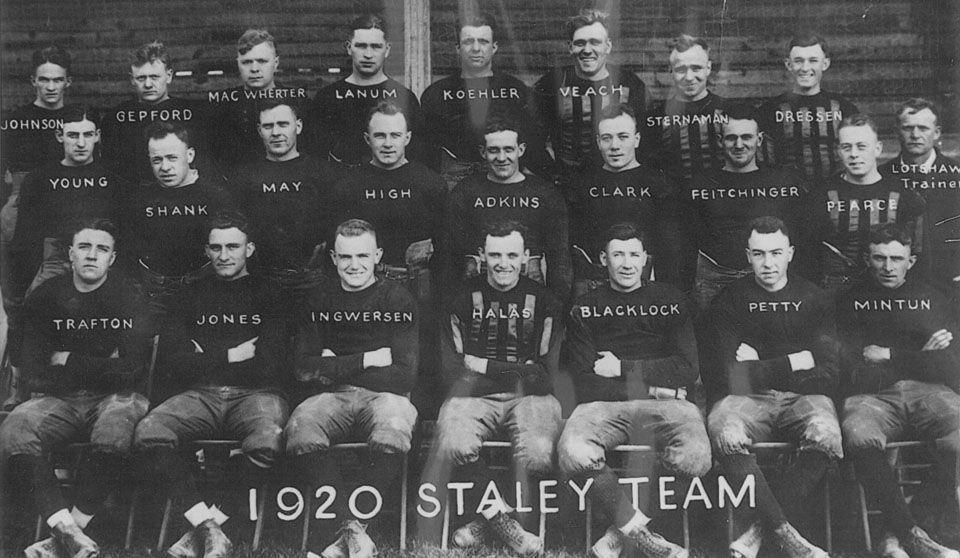 1956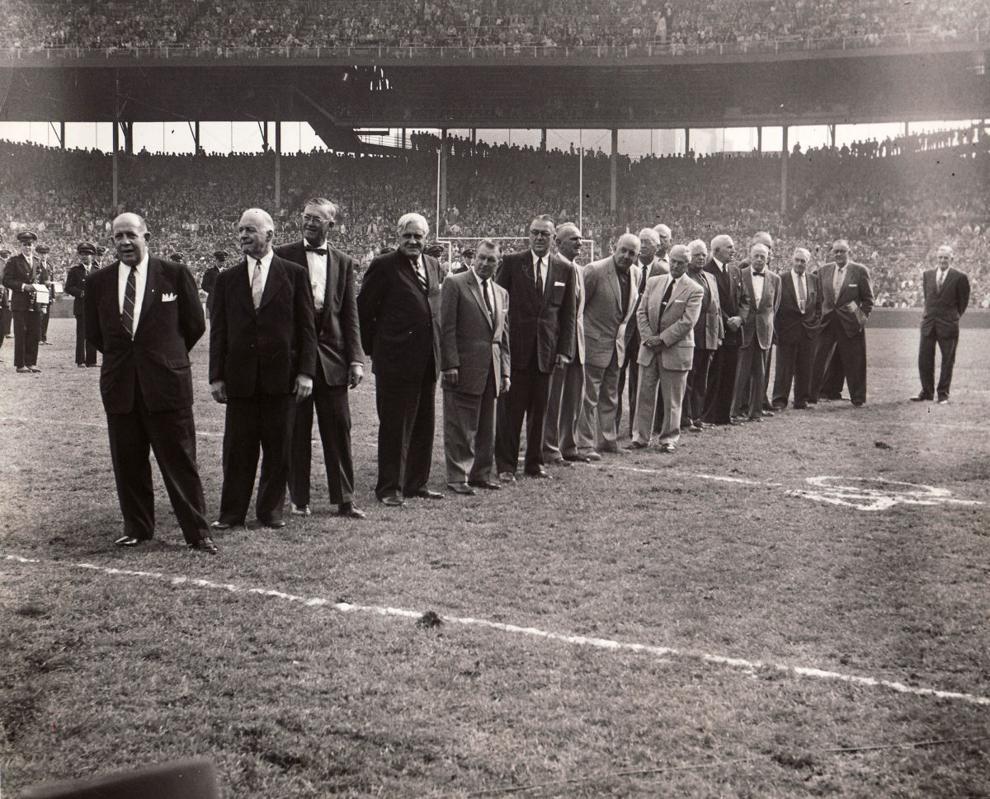 1989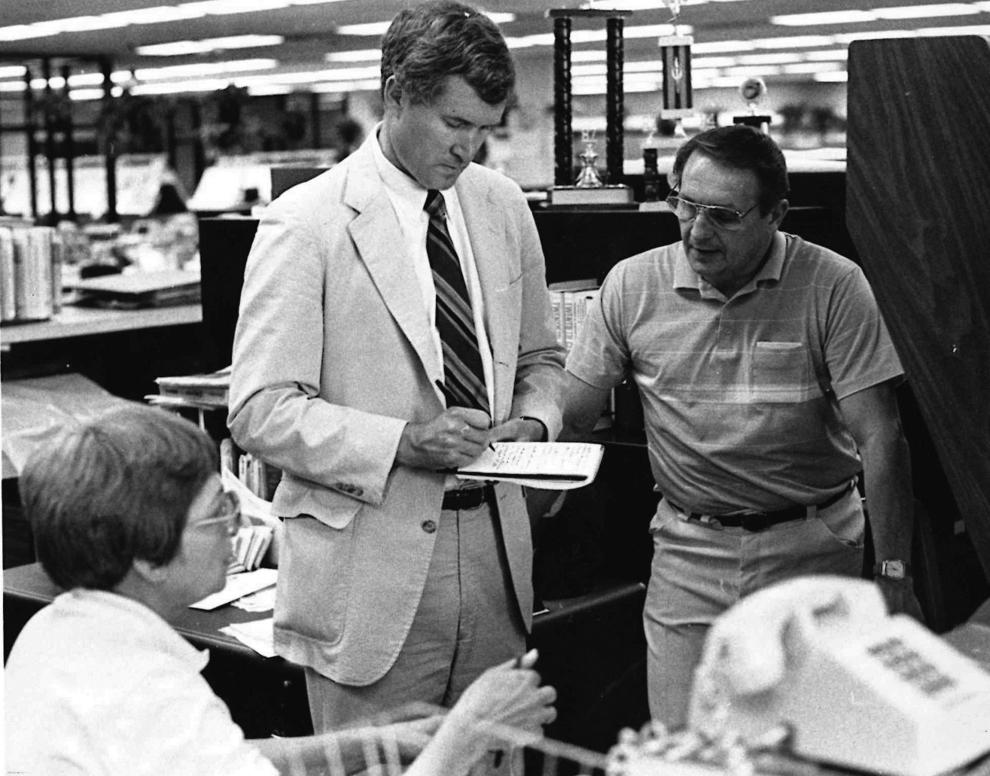 2017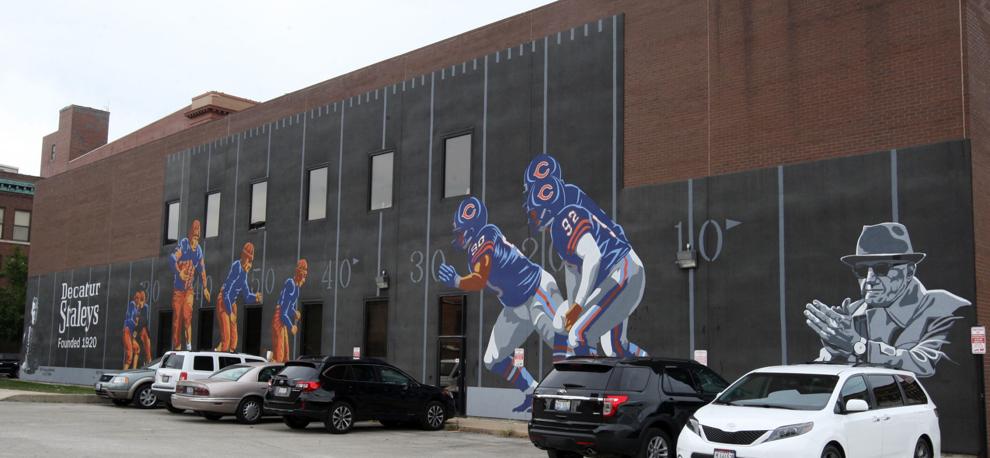 2018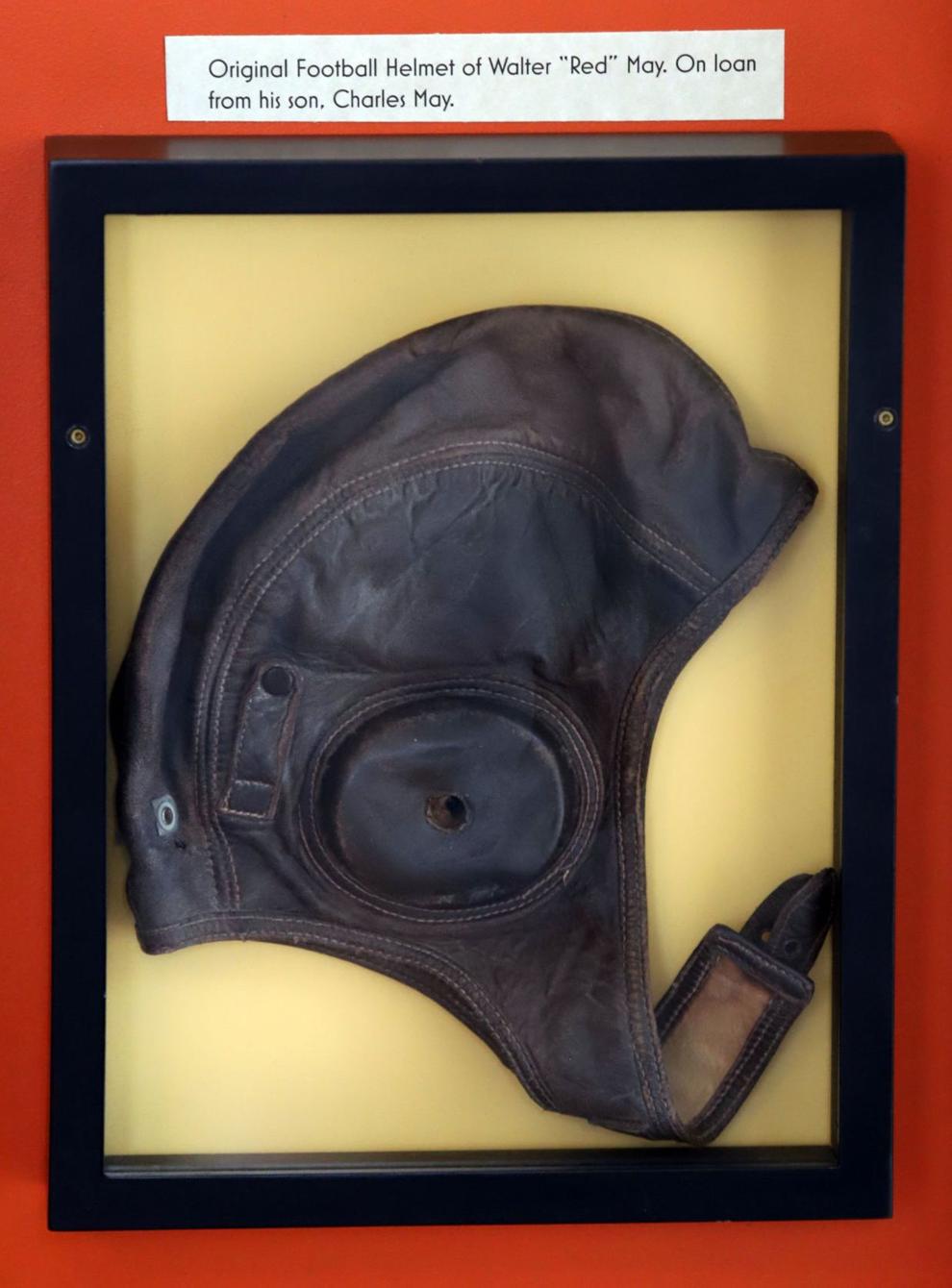 2018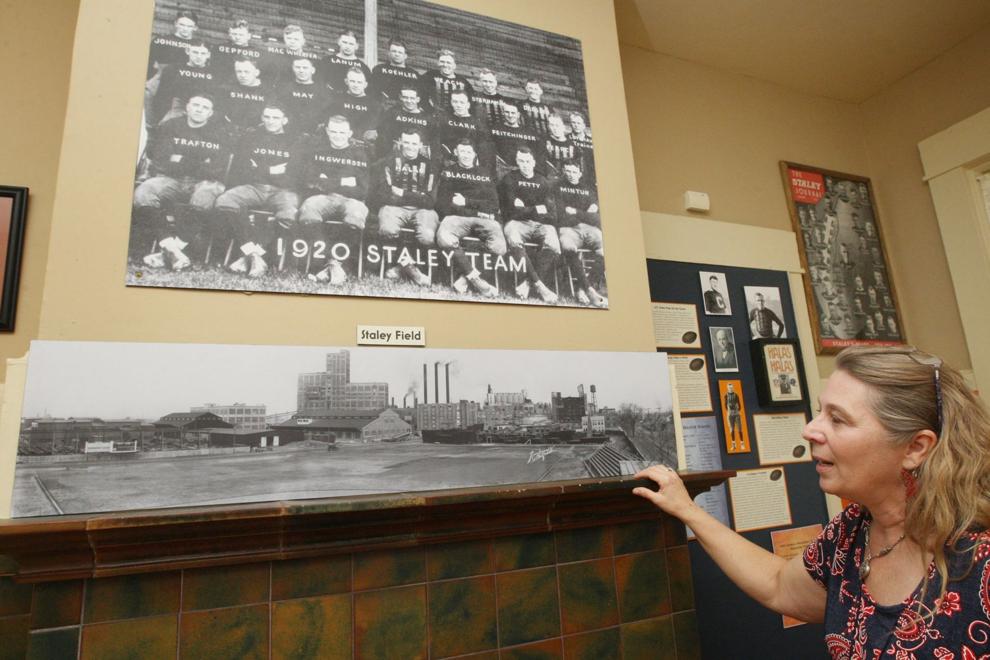 George Halas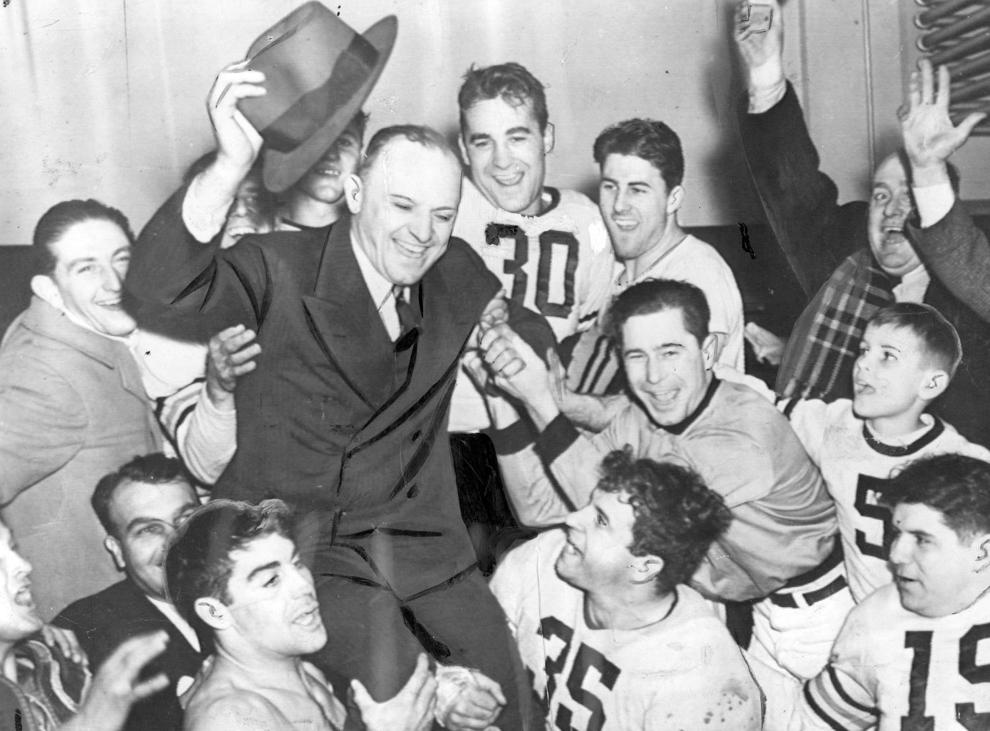 Hickory Point promotes Lourash to assistant VP
DECATUR — Hickory Point Bank has announced that Judy Lourash has been promoted to assistant vice president, Mortgage Lending, for the Decatur area.
"Judy exemplifies Hickory Point Bank's dedication to client relationships, and is a perfect partner to continue helping families seeking home loans," said Peggy Myers, senior vice president, Mortgage Lending. "We look forward to Judy providing the same great service clients have come to expect."
Lourash, a life-long resident of Decatur, joined the bank in 2010. She is a member of Holy Family Catholic Church and involved with Block by Block, Habitat for Humanity, Meals on Wheels and Good Samaritan Inn.
Lourash is located at Hickory Point Bank, 225 N. Water St., Decatur, IL 62523, and may be reached at 217-859-6136.
An inside look at some new hires, new promotions, and overall exceptional employees in the Decatur area.
Tina Owens names VP of operations at Children's Museum of Illinois
DECATUR — Decatur native Tina Owens was recently named vice president of operations at Children's Museum of Illinois.
Owens is a graduate of Richland Community College and Millikin University. She has over 15 years of experience working with area youth-oriented nonprofits, as well as for-profit organizations, having previously worked with Girl Scouts of Central Illinois, Macon Resources Bright Start Program, PDI (Professional Development Institute), and Decatur Public Schools. She currently serves on the board for the Decatur Township Youth Council.
Abby Koester, museum president and CEO, said Owens is a great fit for the museum. "We have what I consider to be one of the strongest creative teams this museum has ever had. With Tina, I believe we will now be equally strong on the administration side."
Owens says she looks forward to contributing to the museum's forward momentum. "I know they got the wind knocked out of them from the pandemic, so to be able to jump in and help set the direction for the future is exciting," says Owens.
For more information about the museum, go to CMofIL.org or call 217-423-5437. 
An inside look at some new hires, new promotions, and overall exceptional employees in the Decatur area.
Business Achievements celebrate new hires, promotions and business and employee honors. Send information to scott.perry@lee.net. Read more about these companies and individuals at herald-review.com.
Category: Restaurant News