Photos copyright their respectful owners.
Come October, many of the things to do around town have a fall or Halloween theme. But if that's not your jam, we've still got plenty of suggestions on what to do this week, including a public hike in Scottsdale, a succulent-and-beer event, and even a circus. (And if you're looking for
haunted houses
and
fall festivals
, we've got those, too.)
Music of the Fright
Whether your musical tastes lean towards the theme from Psycho or Michael Jackson's "Thriller," you'll find a fun assortment of music with a frightful twist at The Phoenix Zoo, 455 North Galvin Parkway, where classical musicians will be performing an outdoor candlelight concert designed to help you get in the Halloween spirit at 7 p.m. on Thursday, October 14. The program will include a mix of classical and modern fare, so you might hear music from famous films like Ghostbusters, Beetlejuice, or Harry Potter and the Sorcerer's Stone, along with pieces like Edvard Grieg's In the Hall of the Mountain King. Doors open 30 minutes before the hour-long set begins, and there's no late seating. Tickets start at $40, and all we ask is that you avoid breaking out into your best "Thriller" moves until after you've left the parking lot.
Plant and Pour
Typically, when you hear the words "green" and "beer" uttered together, you figure it's time to go all-in on St. Patrick's Day. But it's October, not March, so there's clearly another reason they've got beer and going green on the brain over at The Theodore Beer & Wine Bar, 110 East Roosevelt Street. Turns out, the plant experts at Dig It will be there from 6 to 7:30 p.m. on Friday, October 15, so you can do a little planting while you imbibe. Tickets to the Beer Succulent Event are $20, which gets you a can of beer, along with a succulent and soil so you can use the empty beer can as a planter. Of course, you'll also get tips for how to keep your succulent alive once it's planted and set in just the right spot at your home or office. Space is limited and you need to get tickets online before attending. If the event leaves you wanting more cactus in your life, start by strolling past murals around Roosevelt Row, where you might be surprised by all the creative takes on desert plant life.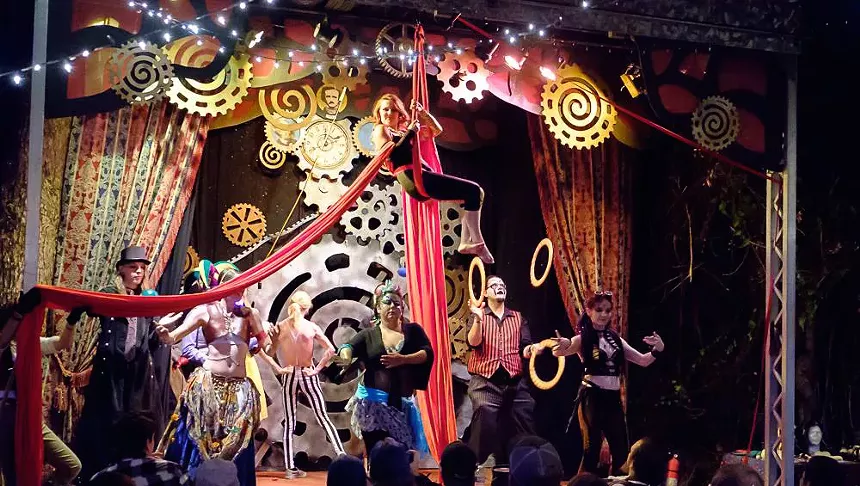 GasLight Circus
You can only spend so much time watching killer clown flicks this time of year, so mix it up a bit by heading over to Alwun House, 1204 East Roosevelt Street, for some circus-themed theatrics with a Halloween twist. An urban circus troupe called GasLight Circus is bringing an all-new production called Step Right Up For Murder to the funky arts space at 7 p.m. on Saturday, October 16. Expect a blend of performance and audience participation, because audience members get clues to help them try and solve the crime. Tickets are $10 in advance and $15 at the door. Naturally, you're free to wear your favorite circus-inspired garb, but going overboard with the whole detective trench coat and notepad thing could veer dangerously into tacky territory.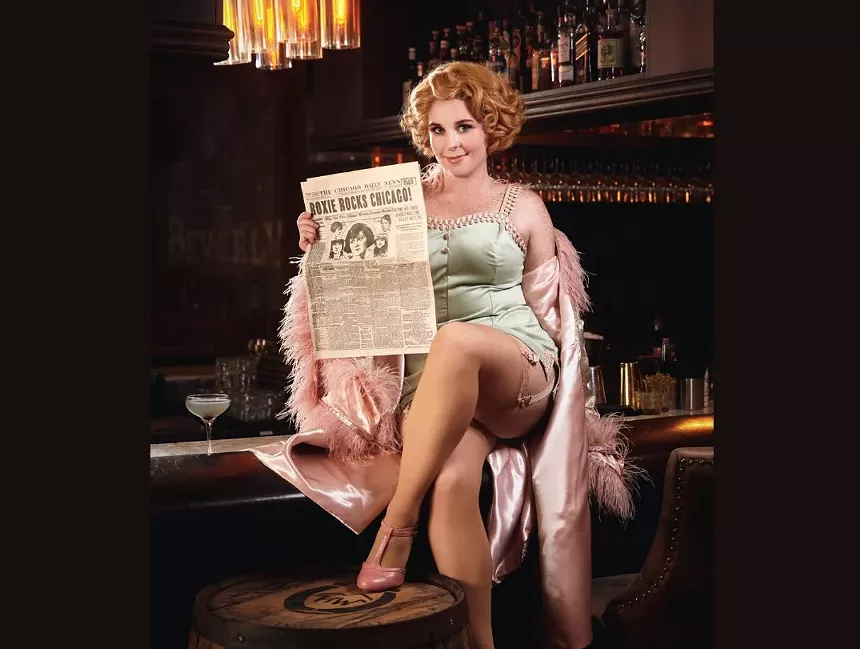 Razzle Dazzle
If you want to make a hit Broadway musical, just throw in a couple of old-school gangsters. It worked for Guys and Dolls, Annie, and Chicago, among others. Apparently, tales of greed and corruption are still plenty popular, because Arizona Broadway Theatre, 7701 West Paradise Lane, Peoria, is performing Chicago as part of its 2021-22 season. The musical premiered on Broadway in 1975, with a creative team that included John Kander, Fred Ebb, and Bob Fosse of jazz hands fame. The revival earned six Tony Awards in 1997, and the 2002 film version won an Academy Award for best picture. See what all the fuss is about on Sunday, October 17, when ABT performs the show at noon. Ticket prices vary. Fun fact: The musical is based on a play written by a reporter who covered a roaring 20s trial. Makes you wonder whose story might inspire the next hit musical.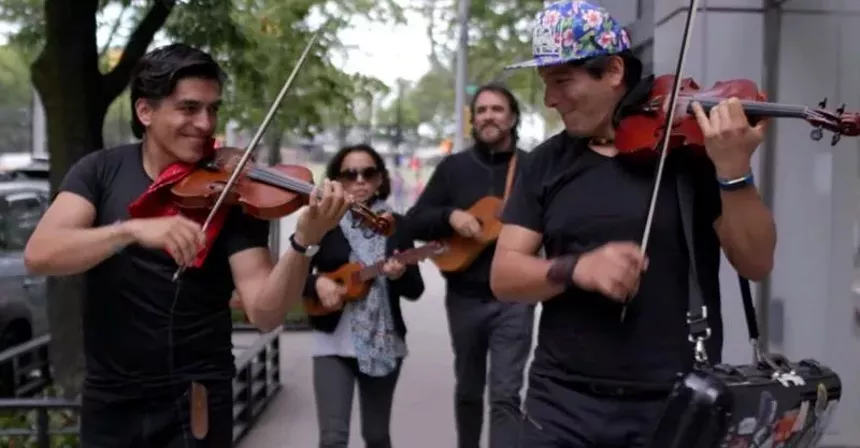 Fandango at the Wall
Back in 2018, Arturo O'Farrill and the Afro Latin Jazz Orchestra joined forces with the Villalobos Brothers for a project called Fandango at the Wall, which featured international musicians performing a live concert at the border wall between Tijuana and San Diego. Now, they're both coming to Scottsdale Center for the Performing Arts, 7380 East Second Street, where they'll perform a mix of jazz, classical, and Mexican folk music. The Sunday, October 17, concert starts at 7:30 p.m. Tickets start at $48. By the way, O'Farrill has performed with jazz greats including Dizzy Gillespie and Wynton Marsalis, and the Villalobos Brothers have collaborated with musical artists including Bruce Springsteen and Dolly Parton.
'Thou Shalt/Not'
Phoenix-based artist Dain Quentin Gore set about creating a personal mythology to explore the middle ground between concepts of religious control and secular freedom, which he's transformed into a fascinating exhibition of puppet-like wall paintings. See what you think during the free opening reception at Eric Fischl Gallery, which is located on the second floor of the fine arts building at Phoenix College, 1202 West Thomas Road. It's happening from 5:30 to 8 p.m. on Monday, October 18. While you're there, check out the "Violets" exhibit by Natalie Strait, who trains a queer, semi-autobiographical lens on modern feminine existence within the contexts of the pandemic and social media.
Take a Hike
We're entering prime hiking season now that sweltering summer days are behind us. If you're looking for a relatively easy jaunt, try joining the hike happening from 8 to 10 a.m. on Tuesday, October 19, at the Fraesfield Trailhead at the McDowell Sonoran Preserve. It'll be guided by natural resources coordinator John Loleit, who knows plenty about the area's natural wonders. To participate in the free event, head to 13400 East Rio Verde Drive, Scottsdale. Arrive at least 15 minutes before the start time, and make sure you're prepared with sturdy shoes, sunscreen, sufficient water, and such. Fair warning: Dogs aren't allowed. Also, a pro tip: Rattlesnakes are active this time of year, so avoid veering off the trails. Don't let it scare you off, but make sure you're being mindful whenever you're in desert environments.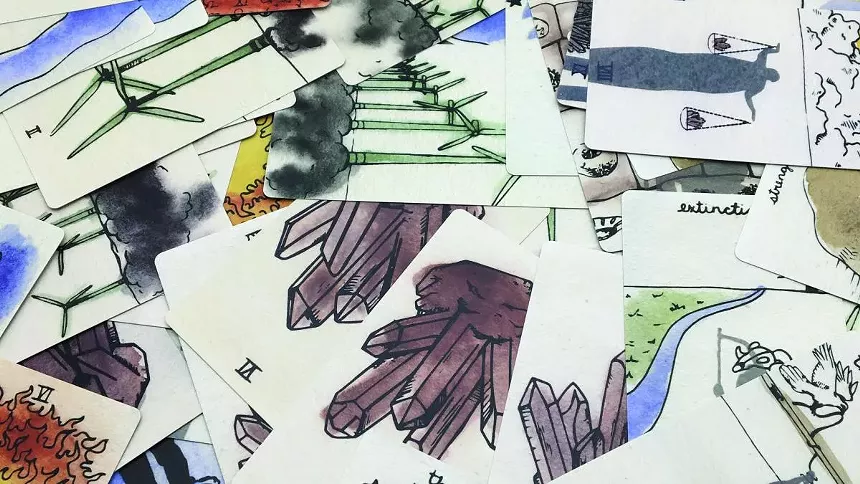 Tarot Readings
Artist and ASU professor Adriene Jenik created a custom deck of tarot cards that helps people explore the current climate crisis. She'll be doing free readings with her ECOtarot deck from 11 a.m. to 2 p.m. on Wednesday, October 20. It's happening at Ross-Blakley Hall 196, 1102 South McAllister Avenue, on ASU's Tempe campus, and you should RSVP before attending. Jenik updated archetypes and interpretations from traditional tarot cards for her own deck, created by printing original artwork onto handmade, plant-based paper and painting with natural pigments. She's conducted readings across the United States, and countries including Canada, Chile, Finland, and Iceland. It's a creative twist on a contemporary challenge, and the readings are a fun way to explore your own thoughts and feelings about human impacts on the planet.

Category: Restaurant News